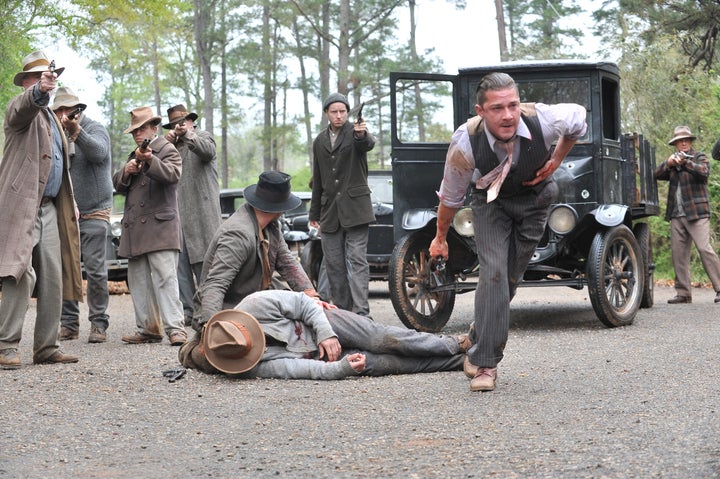 "Lawless" looks like a wild romp through Depression-era Virginia, so its fitting that the new promo images for the film feature a similarly gritty feel. In the new images, available exclusively on HuffPost Entertainment, Jessica Chastain, Shia LaBouef, Jessica Chastain, Guy Pearce and Mia Wasikowska put on their best period costumes and mean mugs.
Based on Matt Bondurant's 2008 historical novel "The Wettest County in the World," "Lawless" focuses on the Bondurants (Tom Hardy, LaBeouf and Jason Clarke), three brothers who get into the bootlegging business. It doesn't go as planned, thanks, in part, to a ruthless gangster (Gary Oldman, doing a Gary Oldman thing) and slimy lawman (Pearce, doing a Christoph Waltz thing).
If the generic title and somewhat generic description have you questioning "Lawless's" bona fides, consider this: John Hillcoat ("The Road," "The Proposition") directs, from a script by Nick Cave. (Yes, that Nick Cave.)
The film is currently competing in the Cannes Film Festival, where Chastian surmises that she'll be redfaced during the movie's screening. The actress has a very prominent nude scene in the film, and she's not looking forward to watching it with a few hundred new friends.
"It will be totally embarrassing," she told USA Today. "I am going to be bright red. I'll have to cover my eyes during that scene."
See the posters, and some stills from the film, below. For more posters from "Lawless," be sure to head over to Fandango.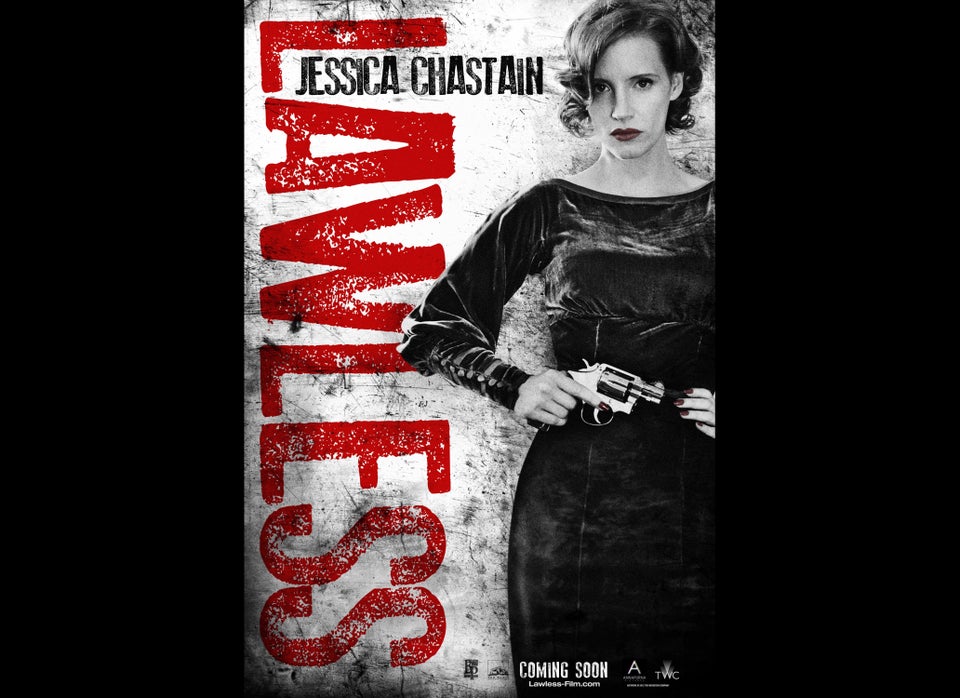 'Lawless'
Support HuffPost
The Stakes Have Never Been Higher
Popular in the Community