WASHINGTON -- More than five years since the start of the Great Recession, unemployment remains a major economic problem in the United States, with long-term unemployment among its most stubborn aspects.
A hearing Thursday on long-term unemployment held before the 19-member Joint Economic Committee began with just a single lawmaker in attendance. Panelists testifying on the problem and its potential solutions spoke only to Sen. Amy Klobuchar (D-Minn.), the committee's vice-chair, for the beginning of the roughly 90-minute session.
The all-but-complete absence of congressional interest was first documented by National Journal reporter Niraj Chokshi, who tweeted a photo of the hearing. Shortly after the photo was posted, several other lawmakers did trickle in to participate. Sen. Christopher Murphy (D-Conn.) arrived eight minutes into the hearing. Once the hearing had been under way for 35 minutes, Rep. John Delaney (D-Md.) was also in attendance, according to Chokshi. Eventually Rep. Elijah Cummings (D-Md.) also joined, bringing the crowd to four.
More than 4.6 million Americans have been jobless for at least 27 weeks, according to the latest job figures, a rate of 3.0 percent. That's higher than at any point since World War II, including the 2.6-percent peak during the recession of the early 1980s. The official unemployment rate currently stands at 7.6 percent, down from 10.0 percent at the recession's darkest moments, although much of the reduction has been due to people leaving the workforce -- simply giving up hope of finding a job.
Jobs advocates have continually chastised Congress for focusing on the federal budget deficit instead of the shortage of employment in the U.S., which still features more than four job seekers for every open position in the country.
Senators who did not attend the hearing included Sens. Robert Casey (D-Pa.), Mark Warner (D-Va.), Bernie Sanders (I-Vt.), Martin Heinrich (D-N.M.), Dan Coats (R-Ind.), Mike Lee (R-Utah), Roger Wicker (R-Miss.) and Pat Toomey (R-Pa.). Reps. Kevin Brady (R-Texas), John Campbell (R-Calif.), Justin Amash (R-Mich.), Erik Paulsen (R-Minn.), Richard Hanna (R-N.Y.), Carolyn Maloney (D-N.Y.) and Loretta Sanchez (D-Calif.) also did not attend.
The Joint Economic Committee is one of only a handful of congressional panels that features members of both the House and Senate. Its hearings are thinly attended at times, but the contrast between Thursday's hearing and a March 14 hearing on "Solving The Federal Debt Crisis" is revealing. That hearing on debt opened with five members of Congress in attendance, including three Democrats and two Republicans. Over the course of the nearly two-hour session, several other members of the committee filed in.
Kevin Hassett, the author of Dow 36,000, which predicted a fantastic rise in equities before two subsequent crashes, said he wasn't surprised. "There are often moments like that at hearings. Very few are ever heavily attended. People came in late, after the picture, I suppose," he told HuffPost.
Dr. Harry J. Holzer, a public policy professor at Georgetown University, said by the time he testified at about 11 a.m., two senators -- Klobuchar and Murphy -- were in the room. "There were people in the audience," he said, noting that Klobuchar sounded motivated on the subject. "That can make it worth it," he added. "If one senator sponsors a bill with some of your information, that's a pretty big reward for your effort."
Holzer testified about the various hardships that the long-term unemployed faced and the differences between older unemployed citizens and younger unemployed citizens. He proposed wage insurance for people who transition from manufacturing jobs to jobs with lesser pay, having the federal government pitch in to make up the difference. Holzer said he has testified before Congress 15 times over the years, and there is always a risk of a low turnout.
Keith Hall, a senior research scholar at the libertarian-leaning Mercatus Center, is a former Bureau of Labor Statistics commissioner who testified at the hearing. "It's disappointing, I have to say," he told HuffPost about the attendance. "It is a little bit disappointing, because you'd really like to see a more engaged discussion, and it would be nice to see that both sides were there and both sides were talking."
Hall said that attendance was low probably because Congress isn't doing anything about long-term unemployment. With no bills to choose from, there's little value in becoming educated on the issue. The lack of interest may also be a consequence of the slow start to the year for the House of Representatives, which held just one markup session legislation on any topic in the first eight weeks of 2013.
"They're talking about the problem and they're looking for solutions, but there's really no hard proposal on the table," said Hall, "so while this is informative and helpful, they're not dealing with some proposal where they're close to working on something."
Congress is a long way off, Hall said. "I think it's good this is hitting their radar screen, but there's a lot of work to go to get the economy back in shape and get the long-term unemployed back in shape, and they need more than just a hearing a two," he said.
CORRECTION: A previous version of this article indicated that Sen. Klobuchar had been alone for the first half hour of the session. She was joined by Sen. Murphy after 8 minutes alone.
Before You Go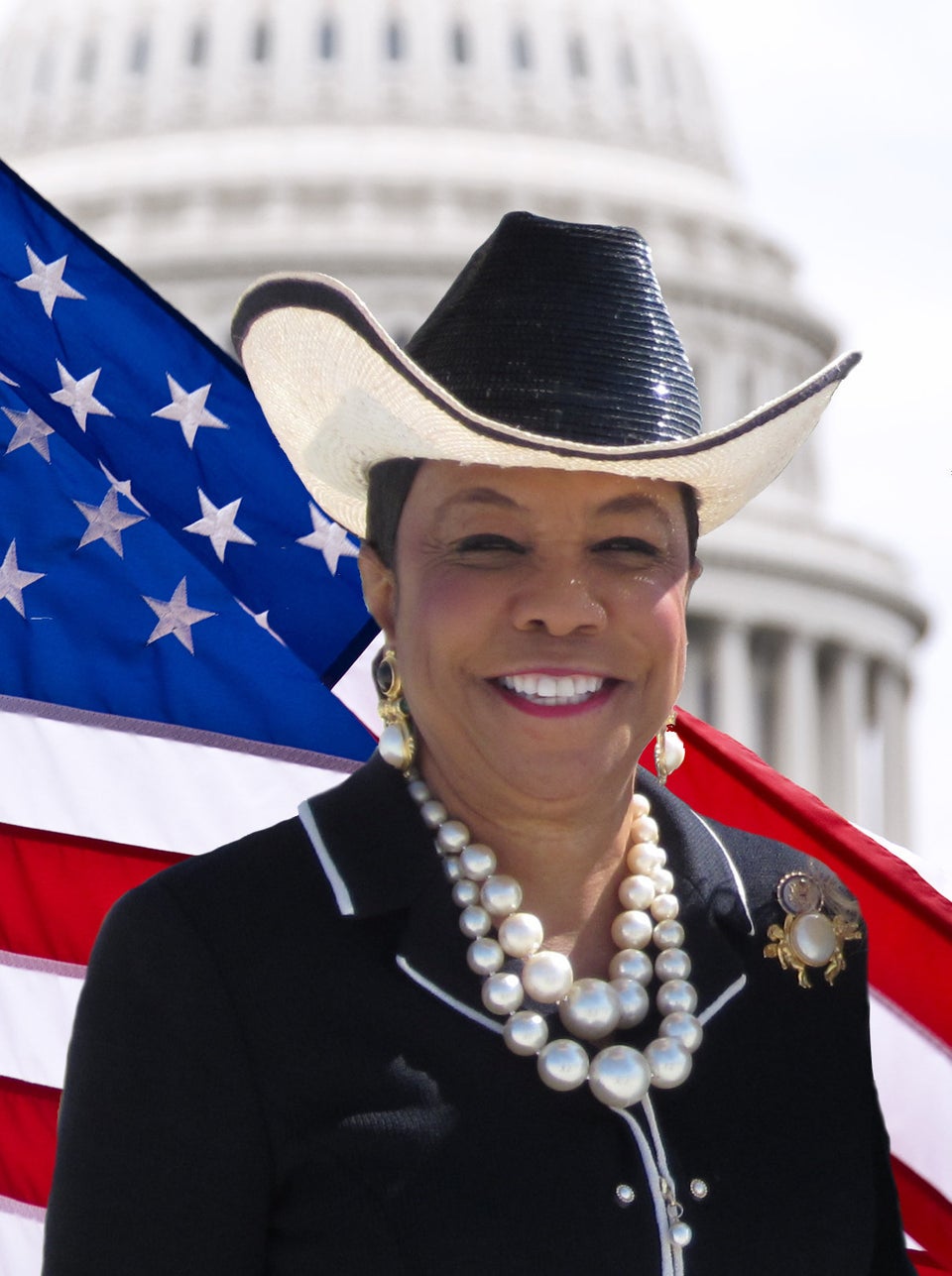 Distinguishable Members Of Congress
Popular in the Community