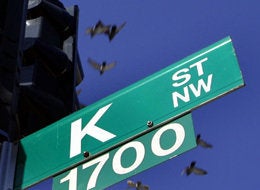 Retiring members of Congress are ignoring a call to promise they won't become lobbyists when their terms end.
Public Citizen, a Washington-based watchdog nonprofit, asked the 47 short-timers in the House and Senate on Monday if they would sign a pledge not to take a job with a lobbying firm (20 of the retiring members are running for another office).
"We have not received any pledges and we have not received any inquiries for more information about the pledge from any retiring members," said Public Citizen's Angela Canterbury.
Members of Congress earn $174,000 year. That's cat-food money on K Street. According to Ivan Adler, a headhunter for the McCormick Group, a retiring member fetches at least $500,000 as a lobbyist. A retiring senator is worth more.
"It has to do with what committees they're on," said Adler. "Certainly members that are part of the money committees [Ways and Means, Appropriations, Financial Services] are paid higher than members who are not."
In March, first-term Sen. Michael Bennet (D-Col.) introduced a bill to ban members of Congress from K Street for life. Among senators, he's all alone in promising to abstain from the revolving door.
Sen. Byron Dorgan (D-N.D.) all but asked for a lobbying gig in his retirement announcement. Sen. Evan Bayh (D-Ind.) says he has "no idea" what he'll do. Bill Halter, the lieutenant governor hoping to oust Sen. Blanche Lincoln this May in the Arkansas Democratic primary, pledged never to become a lobbyist -- Lincoln did not.
On Wednesday, HuffPost called several retiring members of the House who are not running for some other office and failed to dig up any interest in the pledge.
A spokesman for Rep. Vern Ehlers (R-Mich.) said he had not yet discussed the pledge with his boss. "He typically does not sign pledges throughout his entire career," he said. "But he doesn't have any plans to turn around and work anywhere after this." (Ehlers, the spokesman said, would probably build an airplane. "He's going after his private pilot license.")
A spokesman for Rep. Rep. John Tanner (D-Tenn.) said, "Congressman Tanner is focused on serving in this Congress and that's as far as he's focused right now."
Canterbury said Public Citizen will circle back with petition signatures in the near future.
"I think what is particularly of concern to us is the wildly revolving door between the Capitol and Wall Street. Nearly half of former members of Congress go to lobby for the financial industry," said Canterbury, who is herself registered to lobby ("I'm like a people's lobbyist").
"With financial reform under consideration and credible reform on the line, we have concerns about the intentions of the retiring senators and in particular ones who have not been as supportive of consumer protection as we would like."
According to Public Citizen, at least 70 former members of Congress worked last year as lobbyists for the financial services sector alone.
The pledge is really simple. It goes like this:
"Upon leaving Congress, I will not accept employment or a leadership position for two years with any business that lobbies, issues lobby communications, or has hired lobbyists to lobby my office, committee, or staff during my last term."
Popular in the Community