WASHINGTON — Lawmakers from both sides of the aisle widely embraced former FBI Director Robert Mueller as an excellent choice to serve as special counsel to oversee the investigation into possible ties between the Trump campaign and Russia.
Deputy Attorney General Rod Rosenstein appointed Mueller to lead the probe late Wednesday, saying the "the public interest requires me to place this investigation under the authority of a person who exercises a degree of independence from the normal chain of command."
Even House Speaker Paul Ryan (R-Wis.) ― who just last week dismissed the need for an independent investigation, telling Fox News "I don't think that's a good idea" ― suddenly had a change of tone. Responding to Wednesday's news, Ryan said his "priority has been to ensure thorough and independent investigations are allowed to follow the facts wherever they may lead."
Mueller's appointment, Ryan added, is "consistent with that goal, and I welcome his role at the Department of Justice."
Senate Majority Leader Mitch McConnell (R-Ky.), who has also argued an independent probe is unwarranted, said Rosenstein's decision "confirms that the investigation into Russian intervention into our election will continue."
As special counsel, Mueller will look into "any links and/or coordination between the Russian government and individuals associated with the campaign of President Donald Trump," along with "any matters that arose or may arise directly from the investigation," Rosenstein wrote Wednesday.
House Minority Leader Nancy Pelosi (D-Calif.) said she was "pleased" to see the Justice Department answer Democrats' demands, and called Mueller "a respected public servant of the highest integrity." However, she stressed that the Trump administration must give Mueller the appropriate resources and independence.
"A special prosecutor is the first step, but it cannot be the last," Pelosi said in a statement. "Director Mueller will still be in the chain of command under the Trump-appointed leadership of the Justice Department. He cannot take the place of a truly independent, outside commission that is completely free from the Trump Administration's meddling. A special prosecutor does not negate the need for vigorous Congressional investigations either."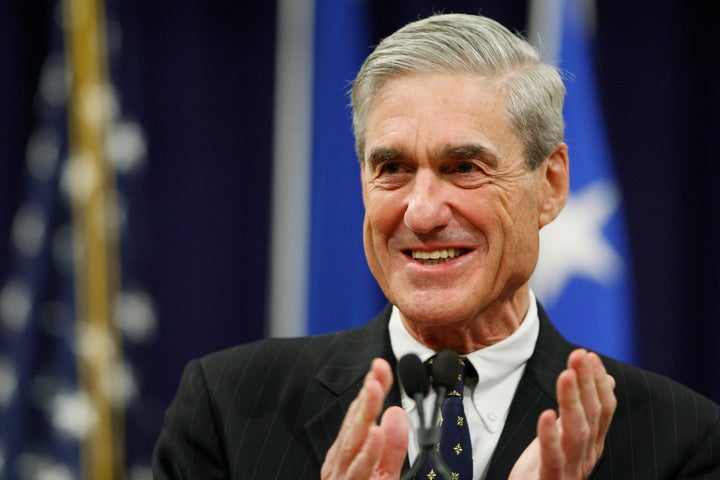 Democrats' calls for an independent prosecutor intensified last week in the wake of President Donald Trump's firing of FBI Director James Comey, his admission that the FBI's Russian probe factored into his decision to fire Comey, and his Twitter threat that Comey "better hope that there are no 'tapes' of our conversations." Comey had been leading the bureau's investigation of Russia's attempt to influence the presidential election and whether Trump's campaign colluded in the effort.
Sen. Dianne Feinstein (D-Calif.), who joined Sen. Dick Durbin (D-Ill.) last week in calling on Rosenstein to either appoint a special prosector or resign, said Mueller's appointment is "a good first step to get to the bottom of the many questions we have about Russian interference in our election and possible ties to the president."
"Bob was a fine U.S. attorney, a great FBI director and there's no better person who could be asked to perform this function," Feinstein said in a statement. "He is respected, he is talented and he has the knowledge and ability to do the right thing."
In a post on Twitter, Rep. Jason Chaffetz (R-Utah) said Mueller has "impeccable credentials" and "should be widely accepted."
"I have not seen any evidence of actual collusion. Where is the actual crime that they think they need a special prosecutor to prosecute?" Chaffetz told Tucker Carlson. "I haven't seen that. There's been a lot of flailing, but that flailing started before Jan. 20."
Chaffetz added that Mueller's appointment caught everyone totally by surprise.
Sen. Richard Burr (R-N.C.), chairman of the Senate intelligence committee, which is leading its own investigation into Russian meddling, said the appointment was a "positive development and will provide some certainty for the American people that the investigation will proceed fairly and free of political influence." Burr previously said there was no need for a special prosecutor.
See below for more reactions to Mueller's appointment.
Popular in the Community