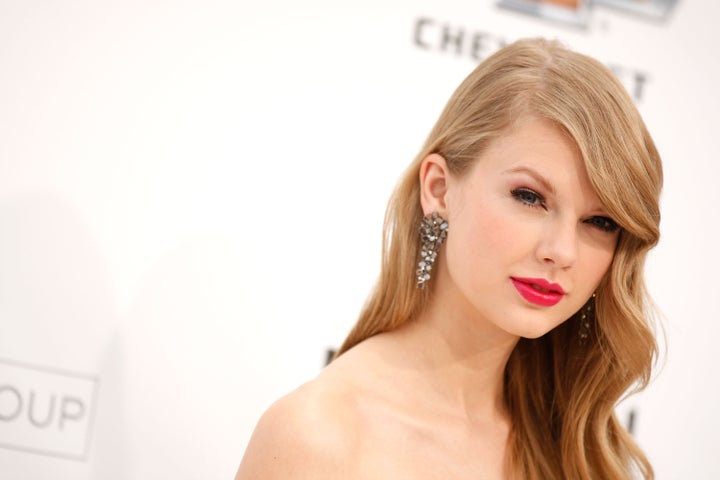 With an ongoing debt crisis, two wars, and a drought across much of the country, what better way for members of Congress to spend their time than to rock out to pop princess Taylor Swift?
A half-dozen lawmakers -- five Republicans and a Democrat -- hosted fundraisers Tuesday night at the Verizon Center during Swift's concert: Sen. John Thune (R-S.D.), Rep. Kay Granger (R-Texas), freshman Rep. Michael Grimm (R-N.Y.), Rep. Tom Price (R-Ga.), Rep. Jo Bonner (R-Ala.) and Rep. Heath Shuler (D-N.C.).
The concert was part of Swift's nationwide "Speak Now" tour, and a second sold-out show is planned for Wednesday night. There, Rep. Paul Broun (R-Ga.) will be raising cash as well.
Tickets for the various fundraisers ranged from a low price of $500 per person for Granger's suite, to $3,500 per PAC to party with Thune, according to the Sunlight Foundation's blog. Neither Swift nor the Verizon Center were involved with any of the fundraisers, and the singer's publicists have gone out of their way to squash any indication that Swift has anything to do with the politicians.
Following Wednesday's show, 21-year-old Swift visited the Lincoln Memorial, and tweeted a photo of herself around 2 a.m. with members of her entourage. "After the show, we went to see Abe!! Pretty magical," she wrote.
It not unusual for lawmakers to use popular concerts to lure donors away from the run-of-the-mill Capitol Hill Club reception circuit, but what is unusual is the sheer number of them at Swift's event. The pop country singer is best known for candy-coated ballads like "You Belong With Me" and "Teardrops on My Guitar."
Last week, Rep. Lynn Westmoreland (R-Ga.) passed the tin cup around at a Keith Urban concert at the Verizon Center. The week before that, three House members used a double-billing of Sade and John Legend at the venue as the backdrop for fundraisers: Reps. Jim Clyburn (D-S.C.), Frederica Wilson (D-Fla.) and Chaka Fattah (D-Pa.). But concerts aren't the only popular choice in big arena fundraising -- athletic games are big, too.
Popular in the Community