Thanks to California's four-year drought, a lawn painting industry is growing where green grass can't.
While most of the country knows about California's drought from pictures of dry riverbeds and empty lakes, brown lawns are a constant reminder to locals of their situation, and the hit to their curb appeal is disheartening.
"I got sick and tired of looking at what looked like a pile of hay," Los Angeles resident Margarita Odelberg told the Wall Street Journal, adding that it was depressing.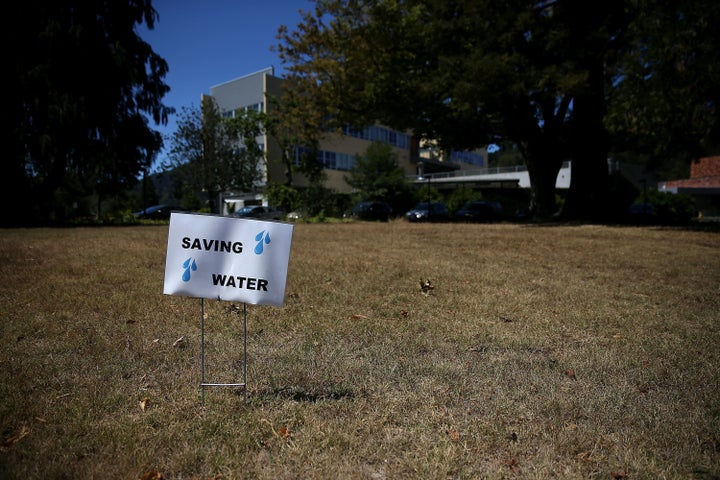 Odelberg chose the latter.
Although it's a temporary fix -- most companies estimate that a paint job will last around three to six months -- it's more affordable in the short term. Prices run from 25 to 35 cents per square foot, which means an average 500-square-foot yard will cost about $175 to paint.
The industry has apparently become so competitive that business owners wouldn't divulge information about their growth to The Huffington Post.
"It's a good business, but there are too many competitors out there [to share details]," said a representative for Sacramento-based Xtreme Green Grass.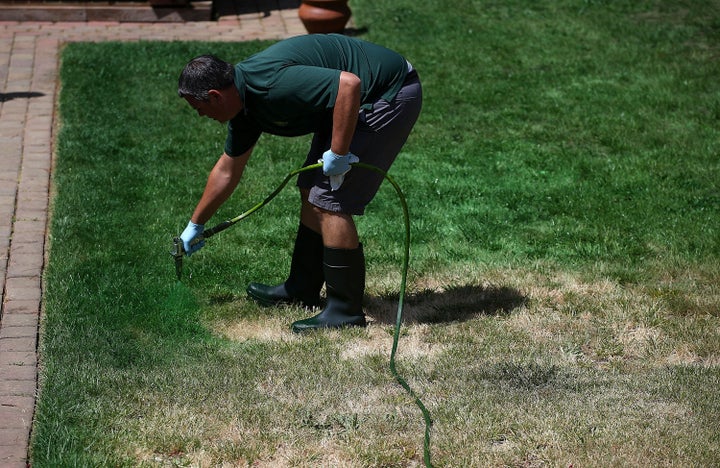 There's yet another incentive to painting: living lawns, as opposed to artificial turf, have been shown to have a "cooling efficiency" on the neighborhood, reducing urban heat load and conserving water.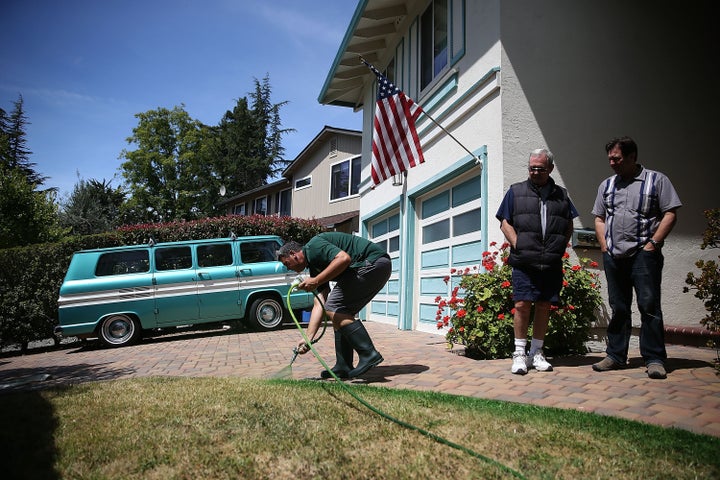 Mow your lawn and clear away any debris.
Mix one part lawn paint with six parts water in a garden pump sprayer (which you can get at any gardening or big-box home improvement store)
Pump fully and spray a small area to make sure it's the shade you want. If it's too dark, dilute with more water; if too light, add more paint.
Keeping sprayer at the finest mist setting possible, spray in "random orbital pattern" so that it looks natural, keeping sprayer about 6 inches from the grass.
You can touch up the edges with a smaller hand-sprayer, the same kind you would use to wash windows or spray water in your hair.
Make sure your shoes are dry before tracking green paint across your driveway and throughout your house.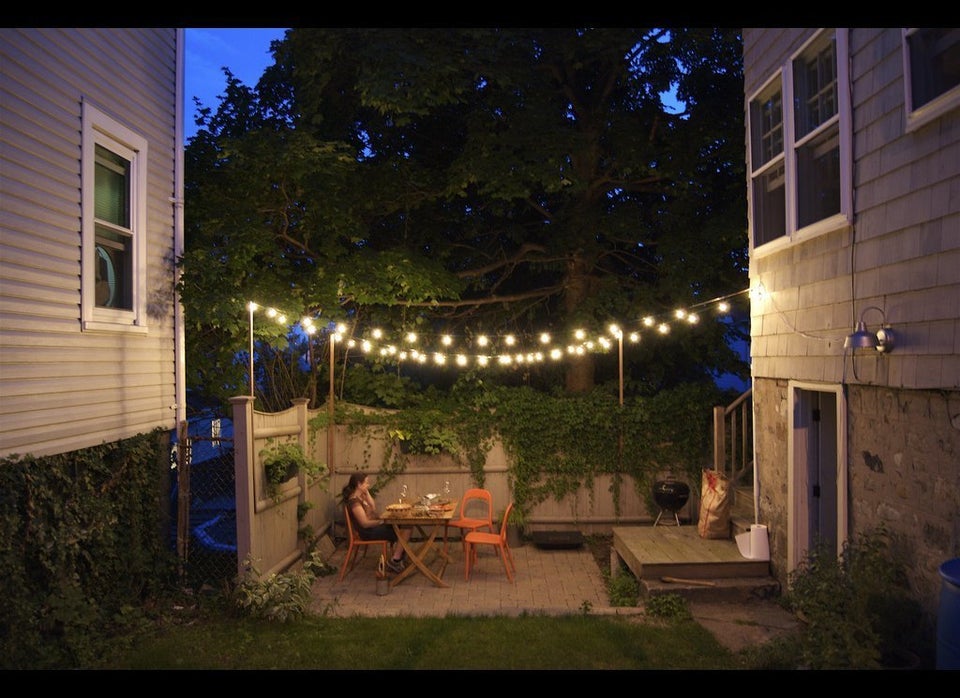 Weekend Home Projects
Related