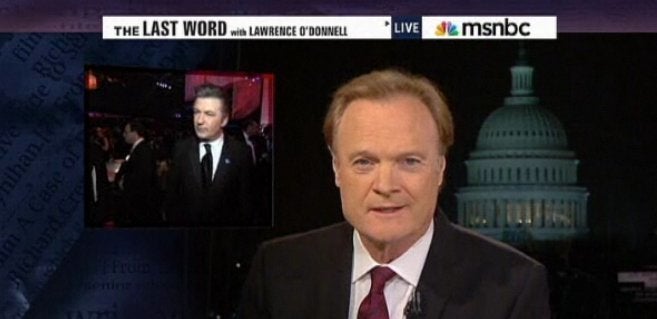 Lawrence O'Donnell vouched for Alec Baldwin's plane etiquette on his show Wednesday night. The MSNBC host said that he was seated next to Baldwin on a Friday flight from New York to Los Angeles, and therefore could speak about Baldwin's plane behavior from first-hand experience.
O'Donnell described sitting next to Baldwin as "a pleasure." He added that the flight crew also enjoyed the actor's presence and that he was "polite to a fault."
O'Donnell said "I can tell you, that I have never, never seen a more polite person on an airplane than Alec Baldwin." O'Donnell added he was "embarrassed" by Baldwin's politeness.
WATCH:
Related
Popular in the Community