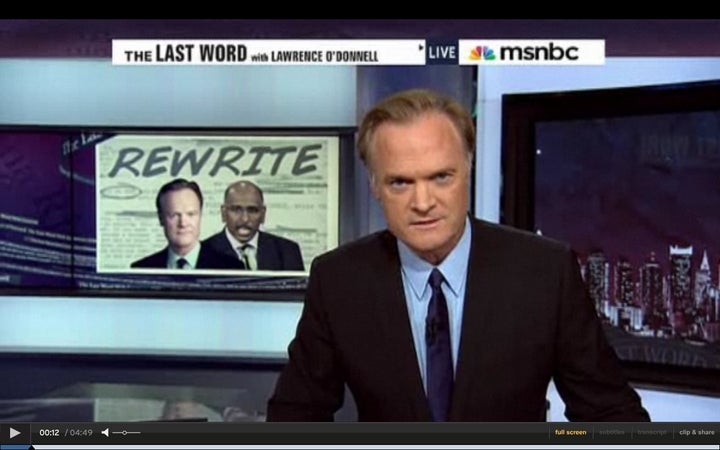 MSNBC host Lawrence O'Donnell apologized to RNC chair Michael Steele Wednesday night for describing the RNC as his "master."
Steele, who is black, found the word "master" offensive due to its connotations of slavery.
"As the first congressional election during his party chairmanship approaches, Michael Steele is dancing as fast as he can, trying to charm independent voters and tea partiers while never losing sight of his real master and paycheck provider: the Republican National Committee," O'Donnell said on Tuesday's program.
After receiving a call from Steele expressing his offense, O'Donnell said he "called him back immediately and apologized for using the word he found offensive.
"Those of us who are not descendants from slaves can never know the full impact of the word master in the ears of an African-American man. Michael Steele told me, 'It sort of stung.'"
O'Donnell said he invited Steele on "The Last Word" Thursday to apologize in person, but Steele said it wouldn't be necessary.
"I am honored that Michael Steele believes me to be the kind of person he can call to explain his hurt and politely request and expect an apology," he added. "Mr. Chairman, I sincerely apologize."
WATCH:
Popular in the Community