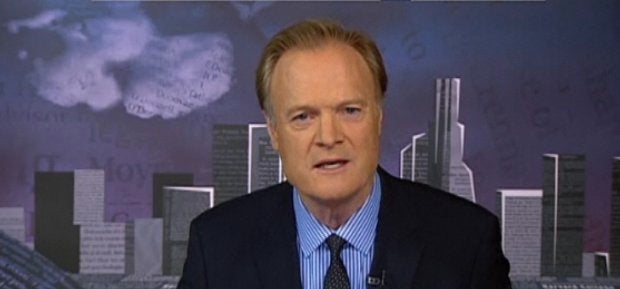 Lawrence O'Donnell had some harsh words for the actress who participated in the controversial political ad supporting a Michigan Republican Senate candidate.
During his Monday night show, O'Donnell replayed the ad that features an Asian actress speaking in broken English. She says, "Thank you Michigan Senator Debbie Spenditnow. Debbie spend so much American money. You borrow more and more -- from us. Your economy get very weak. Ours get very good. We take your jobs. Thank you Debbie Spenditnow." The ad was created by former Representative Pete Hoekstra who wants to challenge U.S. Senator Debbie Stabenow.
The ad drew a considerable amount of criticism after it aired during the Super Bowl Sunday night and O'Donnell piled on some more. "It's one thing for Pete Hoekstra to buy 30 seconds of television time to tell us, if he can in clear English...what troubles him about this country's relationship with China. But it is quite another for him to hire an actor to do his dirty work for him," O'Donnell said. He harshly criticized the actress for playing a character in a political ad that cast her as a racial stereotype, and said he would like to know "what exactly she was thinking."
O'Donnell then urged actors of the Screen Actors Guild (SAG) and the American Federation of Television and Radio Artists (AFTRA) to make "a pledge of simple decency...[to] not play dirty politics."
O'Donnell ended his remarks by offering the young actress one piece of advice. "I've done things in show business...that I'm not proud of. But I've never done anything that I'm ashamed of," he said.
WATCH:
Calling all HuffPost superfans!
Sign up for membership to become a founding member and help shape HuffPost's next chapter