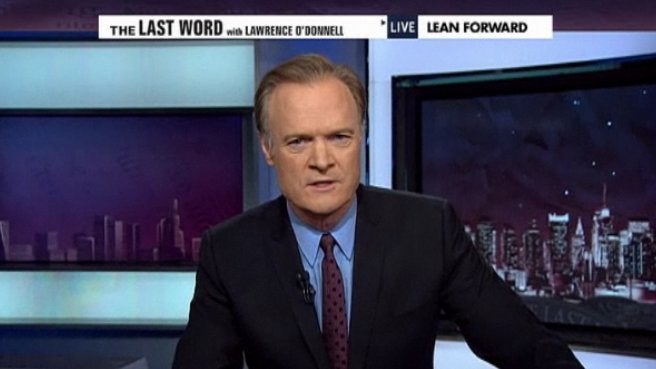 One of Groupon's ads has drawn fire from people who say it makes light of the plight of the Tibetan people. Groupon CEO Andrew Mason wrote a blog post explaining that the ad, and several similar ones that Groupon made, was intended to bring awareness to the challenges facing Tibet and its culture.
O'Donnell seemed to completely agree with that stance. He said Groupon had "absolutely nothing to apologize for after giving over half--half!--of his advertising time to good causes."
He then contrasted a Groupon commercial featuring Elizabeth Hurley talking about the threat to Brazilian rainforests--before switching to talking about getting a Brazilian wax. O'Donnell noted that Mason had spoken out against commercials which objectified women, and said that Groupon's ads were a contrast to those spots.
"Which would you rather have--a 30 second commercial where Elizabeth Hurley talks about nothing other than the removal of pubic hair...or one where she spends most her time talking about the Brazilian rainforest?" O'Donnell said.
He concluded that many people have tried to highlight issues such as Tibet and deforestation over the years.
"No one--no one--has told more people those things at once than Groupon," he said. "And that makes Groupon the Super Bowl's MVP of advertising."
Calling all HuffPost superfans!
Sign up for membership to become a founding member and help shape HuffPost's next chapter