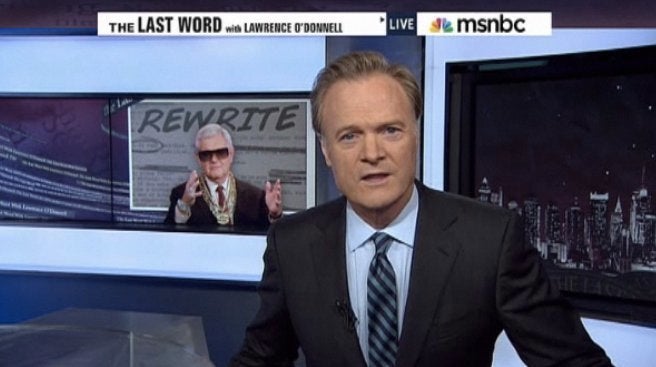 Lawrence O'Donnell had a lot of fun on his Monday show with Newt Gingrich's embarrassment about the humongous bill he and his wife racked up at Tiffany's.
Gingrich was grilled about the bill by Bob Schieffer on Sunday and was about as squirmy as a politician can get when Schieffer asked him what he bought at the jeweler's that could have cost so much money.
Declaring that the most important question to ask a politician is the one he clearly doesn't want to answer, O'Donnell said, "'What did you buy, Mr. Gingrich,' is now the must-ask question for any reporter." He then encouraged his viewers to come up with their own theories about what Gingrich purchased. He also had some words of advice about how to come up with an educated guess.
"You should flip through a Tiffany's catalog and ask yourself, what does Tiffany's sell that is so deeply embarrassing for a Republican presidential candidate to admit to buying?" O'Donnell said. "And no, Tiffany's does not have a sex toys department."
WATCH:
REAL LIFE. REAL NEWS. REAL VOICES.
Help us tell more of the stories that matter from voices that too often remain unheard.