A former Bush administration official and retired U.S. Army colonel blasted President Donald Trump's White House for its seeming inability to manage just about everything.
"I see so much rank amateurism at work here," Col. Lawrence Wilkerson told Chris Hayes on MSNBC's "All In" on Tuesday.
The White House, Wilkerson said, "not only is low on people, it's low on experience and talent."
Wilkerson then referred to a report that said the White House was struggling to organize the traditional Easter Egg Roll.
"They can't seem to even manage the grounds of the White House, let alone such significant issues as Russia and Syria and North Korea and on and on," he said.
Wilkerson also predicted that White House press secretary Sean Spicer ― who he incorrectly called Scott Spicer ― wouldn't lose his job anytime soon.
Spicer "is kept around because he makes Donald Trump look good," Wilkerson said.
Wilkerson was the chief of staff to Secretary of State Colin Powell during the Bush administration and helped prepare the now-infamous speech to the United Nations claiming Iraq was amassing weapons of mass destruction. The report, which turned out to be false, was used to justify the 2003 war.
He has since become a critic of the Iraq War as well as former Vice President Dick Cheney. But on Tuesday, Wilkerson compared the Trump administration unfavorably to Cheney.
"At least Mr. Cheney was competent, experienced and an extremely good bureaucrat," Wilkerson said. "This is amateurism and amateurism looks to the world just like what it is: amateurism."
Before You Go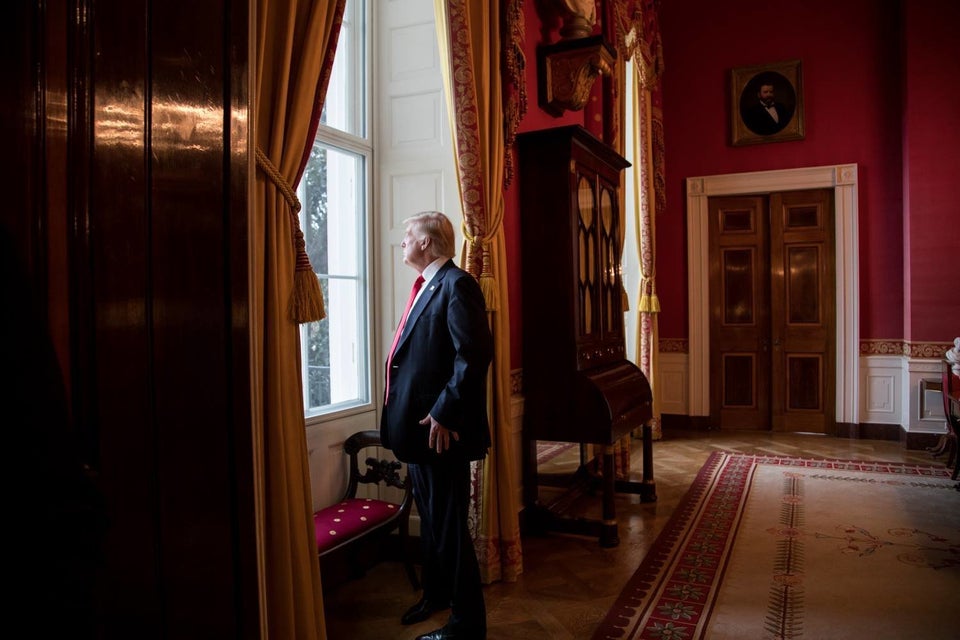 Trump's First 100 Days
Popular in the Community