WASHINGTON -- It's no secret that the United States is headed toward marriage equality. A majority of states recognize same-sex marriage, and the Supreme Court will soon decide whether to extend that right nationwide. In this progressive climate, the battle has shifted to the state level, where conservatives are waging a last-ditch campaign to target LGBT Americans.
The fight also reveals unrest within the Republican Party, with conservatives rehashing controversial legislation that was vetoed last year, backing down from certain bills and struggling to agree on a unified strategy to fight what they deem to be judicial overreach.
Two months into 2015, the volume of legislation that allows religion to be used for discrimination is already higher than the total number of these kinds of bills introduced in 2014, said Eunice Rho, advocacy and policy counsel with the American Civil Liberties Union. Rho said she expects that the state-level battle is "going to be more contentious" because "this is line-drawing on how equal are the rights going to be."
The legislation introduced so far tends to fall into three broad categories: bills that could facilitate discrimination on the basis of religious freedom, bills that specifically target officials who marry same-sex couples and bills that would allow anyone to refuse to recognize a couple's marriage based on religious beliefs.
In regards to the first category, religious freedom regulations are not new, and the federal Religious Freedom Restoration Act (RFRA) already says that the government cannot substantially limit a person's religious freedom unless it can prove a "compelling government interest." But some of the new state language could go beyond that law.
Lawmakers in Indiana, West Virginia, Arkansas, South Dakota and Oklahoma are all pushing bills that could have the same effect as a controversial Arizona bill that was vetoed last year by a Republican governor. These bills allow any individual or corporation to cite religion when defending against a private party. For example, a recent ACLU complaint alleged that a Denny's restaurant in New Mexico refused to serve a pride group, calling the customers homophobic slurs. Under this sort of legislation, it's possible that the restaurant could cite religion as a defense if the case made it to court.
Oklahoma state Sen. Joseph Silk (R) said he introduced one of his state's religious freedom bills because "the homosexual movement is currently the most significant threat to people's constitutionally protected rights and liberties."
West Virginia state Rep. Rupert Phillips Jr., a rare Democrat in the bunch, said he introduced his bill because "we need to protect everybody involved in a wedding, from a bakery, a florist, dress shop, caterers. That's their right to say no." Phillips, who told HuffPost he does support same-sex marriage, also said that his sister is openly gay.
"She understands," he said.
Variations of religious freedom bills have been introduced in other states, including Michigan and Wyoming.
In addition to this type of strategy, lawmakers are testing other methods to head off same-sex marriage rights, including attempts to allow clerks to refuse to marry gay people. In South Carolina, there is a bill in the state legislature that would allow government employees not to marry same-sex couples, and another that would stop taxpayer dollars from flowing to activities related to "licensing and support of same sex-marriage." With some variation, similar bills have been proposed in at least four other states.
Legislation in Oklahoma would go so far as to ban clerks and judges from marrying anyone, making it so that if a couple wants to get a marriage certificate, they have to go to a religious leader.
So far, many of these bills are only in the introduction stage. But some are likely to advance, like the religious freedom bill in Wyoming, which was voted through to the state Senate on Tuesday. The Michigan religious freedom bill is also a reintroduction of legislation that passed out of the state House at the end of last year. And the Arizona bill last year demonstrates how this kind of legislation is sometimes only stopped by a state's governor.
Then there are bills that allow people to refuse to recognize same-sex marriage altogether. For example, a proposed constitutional amendment in Utah would allow anyone affiliated with a religious organization or church to avoid recognizing "any ordinance" that the group feels is against its religion -- which Rho said would let religious groups avoid following laws they think do not align with their beliefs. Another bill in Oklahoma would bar the government from requiring anyone to "treat any marriage ... as valid" as long as he or she cited religious beliefs.
State Sen. Corey Brooks (R), who introduced the Oklahoma bill, said "I'm trying to find a practical way to acknowledge that for the time being, gay marriage is legal in Oklahoma, but also provide legal protection for those whose jobs deal with overseeing or certifying marital unions."
This is hardly a unified strategy among conservatives, and the tactics are already causing some disagreement. Oran Smith, who heads a conservative Family Policy Council in South Carolina, said that his group reviewed some of the recently filed religious freedom bills for state legislators. FPCs are local organizations that advocate on behalf of "pro-family" policies.
"Our opinion is mostly unfavorable of their general strategy," he said, noting that while his group opposed same-sex marriage and federal court overreach in this area, it is generally not supportive of efforts to nullify federal law.
Dan Jarvis, research and policy director of the Family Policy Council in Michigan, also said that his organization had "reservations" about the reintroduced religious freedom bill in that state. The group's concerns include that the language did not cover "freedom of conscience," only religious freedom.
Lawmakers must also contend with the fact that national tide is turning in favor of same-sex marriage and many Americans aren't finding this kind of legislation palatable. After facing national criticism, Oklahoma Republican state Rep. Sally Kern recently withdrew a bill she introduced that would have allowed businesses to refuse LGBT customers.
When The Huffington Post contacted Utah state Rep. Jacob Anderegg (R), who sponsored a bill that would exempt any officiant from marrying same-sex couples, he said that his legislation was incomplete. Anderegg said he is currently working on revisions to strike a better balance between religious liberty and equal protection.
"I am not happy with the current bill," he said. "It is completely one-sided."
Before You Go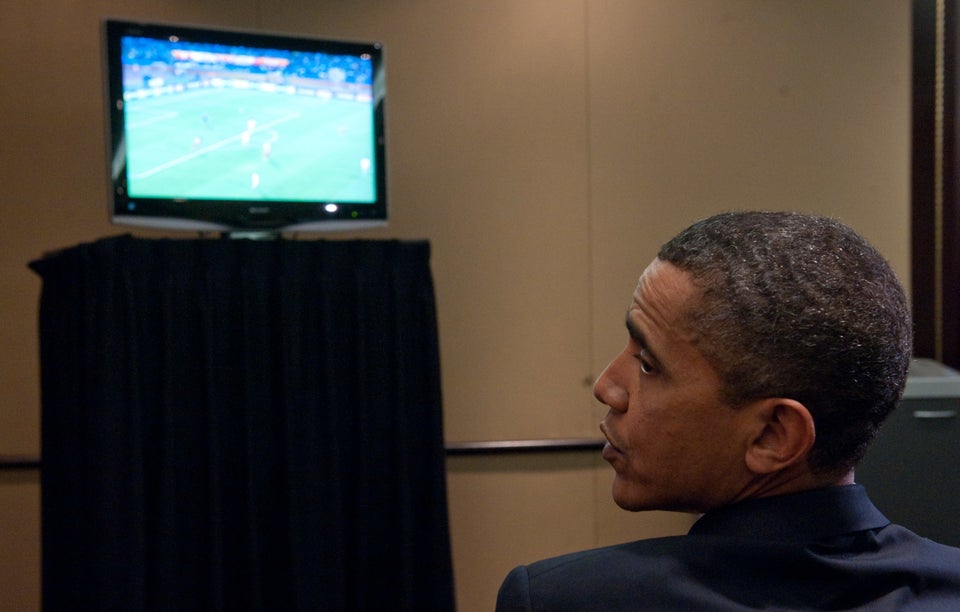 Politicians' Favorite Things
Popular in the Community