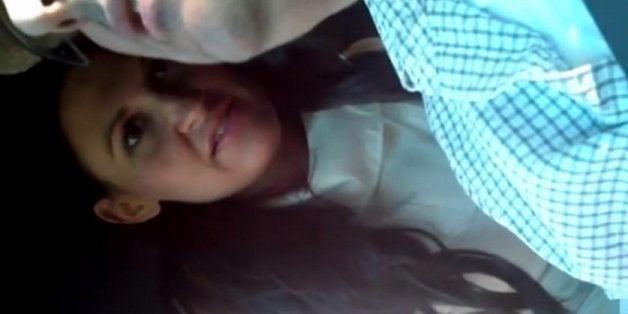 A flirtatious cab ride paved the way for several criminal cases and lawsuits.
It all started in April 2012 when New Orleans lawyer Jennifer Gaubert, 33, got a ride home from cabbie Hervey Farrell, 39.
Explicit, NSFW video of the incident filmed by Farrell can be seen here:
The video shows Gaubert, in the front seat, leaning toward the driver, with her legs spread and dress raised. "Please," she pleads,

"Come here," as she pulls on her underwear.

"Please stop," Farrell says.

"What's your problem?" she says.

"I have a girlfriend," he says.
A year after the incident, Gaubert contacted police saying that Farrell tried to blackmail her and threatened to release the video unless she paid him $60,000.
That allegation got Farrell arrested, though he was never charged.
Last week, he filed a lawsuit against the New Orleans Police Department claiming officers arrested him without verifying Gaubert's claims.
Gaubert was found guilty last week of simple assault for touching the cab driver on the night of the incident that sparked all of the legal wrangling. The video was used in the case to convict her.
The Advocate reports that, before the incident, Gaubert hosted a local radio show called "Law Out Loud" and her website, (www.lolwithjen.com) was taken down last fall.
Popular in the Community