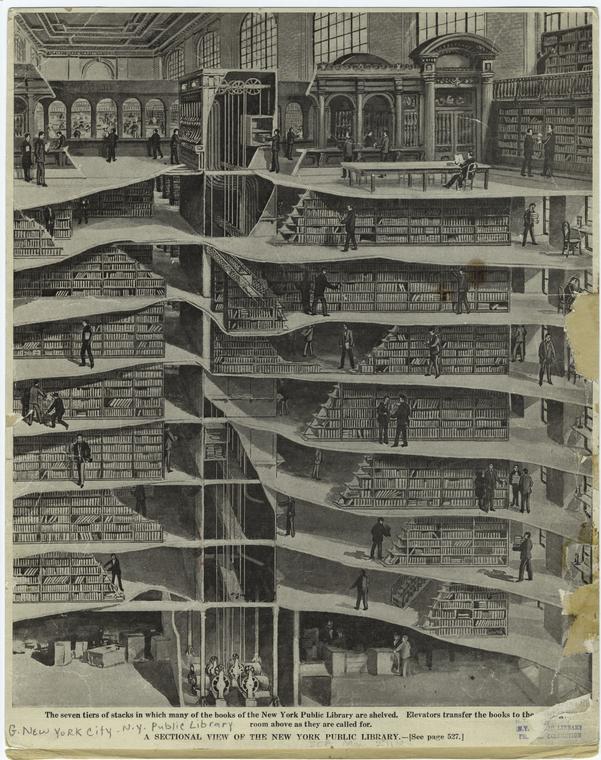 In the aftermath of last week's NY State Assembly hearing about the future of public libraries in Manhattan and Brooklyn, a group of concerned scholars has just filed a lawsuit aimed at preventing what many see as the destruction of the research library and the selling off of public library branches to private investors. As the Wall Street Journal reported earlier today:
The lawsuit, filed in New York State Supreme Court in Manhattan on Wednesday, seeks a court injunction to stop the library from proceeding with preparatory or demolition work, and to bar city officials from providing funding for the renovation.
Lead plaintiff in the suit is celebrated (Pulitzer, Guggenheim, MacArthur etc.) historian David Levering Lewis, who teaches at NYU. He is joined by architect/architectural historian Mark Alan Hewitt and several others not named in the newspaper reports. According to the Wall Street Journal, the lawsuit presents a number of charges:
Among them: that library officials failed to conduct a review of the project's environmental impact; that the removal of the stacks would impinge on the public's right to receive information under the First Amendment; and that the consolidation of a circulating library inside a research library constitutes a breach of the library trustees' fiduciary duties because it would diminish the library's research function.

The lawsuit also seeks to delay the demolition of the stacks until the city's Landmarks Preservation Commision hears an application filed by two of the plaintiffs to designate the Rose Main Reading Room as a landmark.
Portions of the Central Library Plan have been moving forward without much public awareness or oversight; e.g. the Science, Industry and Business Library's building on Madison Ave. at 34th St., was sold at a considerable loss just a few weeks ago. I hope this new lawsuit and attention from elected officials - such as State Assemblyman Micah Z. Kellner,
Chair of the Assembly's Libraries and Education Committee, who convened last week's hearing - will bring more clarity and openness to the decisions being made about the future of our public library system.
For updates on the progress of various initiatives to save NYC library buildings from going the way of Penn Station, keep an eye on the websites Citizens Defending Libraries and The Committee to Save the NYPL. If you're concerned and would like to do more, there's a petition here calling for a reevaluation of the Central Library Plan. You can also ask your Assembly member to stand with Micah Kellner on this issue, ask your City Council member to weigh in, and ask candidates for mayor and City Council what they plan to do to keep our library system intact..
Calling all HuffPost superfans!
Sign up for membership to become a founding member and help shape HuffPost's next chapter