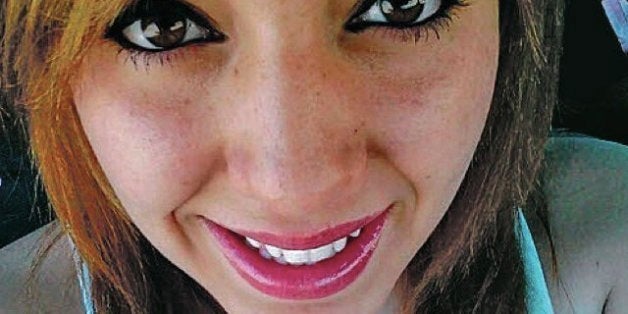 WASHINGTON -- A 17-year-old girl who was revived from a heroin overdose last May and taken to a hospital died several hours later, after medical professionals handed her over to law enforcement. Last week the girl's family sued Santa Fe County, New Mexico, claiming that juvenile detention staff chose not to get her medical treatment and then covered up their inaction.
Heroin overdoses can require multiple doses of an antidote, and standard procedure is to monitor a victim closely as she recovers. But drug use is treated in the United States first as a criminal matter, and the girl, Desiree Gonzales, had a warrant outstanding for reportedly escaping from a rehabilitation program.
"Because she took drugs and had an outstanding warrant for a probation violation she was treated as a prisoner who deserved to be pushed out of the hospital as fast as possible, thrown in a cell and left to die," claims the lawsuit, which was brought against multiple defendants in state district court.
Kristine Mihelcic, a spokesperson for Santa Fe County, declined to comment on the pending litigation, but told HuffPost, "This tragic event demonstrates the dangers posed to our youth and community by illegal drug use."
The danger for Desiree, however, may have come as much from the drug laws and the way they are enforced.
On the evening of May 7, 2014, Desiree was taken to Christus St. Vincent Regional Medical Center after taking heroin. She was given Narcan, an overdose antidote, to which she "responded well," according to an autopsy report first obtained by the Albuquerque Journal and viewed by HuffPost.
At the time, there was a warrant out for Gonzales because she had violated her probation by escaping from a rehabilitation center, the Albuquerque Journal reported. As a result, police officers came to the hospital.
The lawsuit claims that the hospital and the doctor who treated Gonzales "sought to discharge a young woman because there were police in the Emergency Department and they could pass off a problem patient."
Mandi Kane, a spokeswoman for St. Vincent, told HuffPost that "our hearts go out to the family for their loss of a loved one," but wouldn't comment on the pending litigation. The doctor who treated Gonzales did not respond to a request for comment.
After Gonzales arrived at the Santa Fe County Youth Detention Center, the lawsuit alleges, staff witnessed she was "having difficulty breathing, and making gurgling noises" and later periodically stopped breathing, but the staff "did nothing to provide for Desiree's basic medical needs."
Eventually she stopped breathing, the fire department was called, and she was sent back to the hospital. Then, the lawsuit alleges, the cover-up began. After initially saying nobody had checked on Desiree in over two hours, a staffer had a "change from his original story," later saying that checks occurred every 15 minutes, the lawsuit alleges a member of medical personnel wrote in an official medical record.
"By ordering corrections officers to change their story, the supervisor and Santa Fe County deliberately started the process of falsifying records," the lawsuit reads. "Without question, the cover-up did not end at the hospital and it includes records made after the fact for the sole purpose of trying to avoid responsibility."
The autopsy report by the state Office of the Medical Investigator confirmed that the Narcan had "worn off" and the girl was displaying "central nervous system depression during and after her intake into the facility." OMI concluded, however, that Gonzales' death was an accident.

Santa Fe County also conducted an internal investigation of the incident but would not release the results of that inquiry in response to a public records request made by the Albuquerque Journal. Mihelcic told HuffPost it was now considered part of the litigation.
After the girl's death, Gonzales' father, Waldo Anaya, told KOAT-TV, "I do believe she was released too early" from the hospital. Her death, he said, is "just a tragedy that should have never happened."
Calling all HuffPost superfans!
Sign up for membership to become a founding member and help shape HuffPost's next chapter
BEFORE YOU GO
PHOTO GALLERY
U.S. State Capitol Buildings