The Interior Department said last week that Yellowstone grizzlies, which have been listed as endangered for more than four decades, have recovered to the point that they no longer require protection under the Endangered Species Act.
That decision ignores the best available science and violates the ESA, Earthjustice argues in a notice of intent to the Interior Department and U.S. Fish and Wildlife Service. Earthjustice ― a nonprofit that represents the Northern Cheyenne Tribe, Center for Biological Diversity, National Parks Conservation Association and Sierra Club ― said it would pursue legal action if the Trump administration does not retract its decision within 60 days.
"With grizzly deaths spiking, now is not the time to declare the great bear recovered and federal protections unnecessary," Earthjustice attorney Timothy Preso said in a statement. "The grizzly is a major part of what makes the region in and around Yellowstone National Park so special and unique. We should not be taking a gamble with the grizzly's future."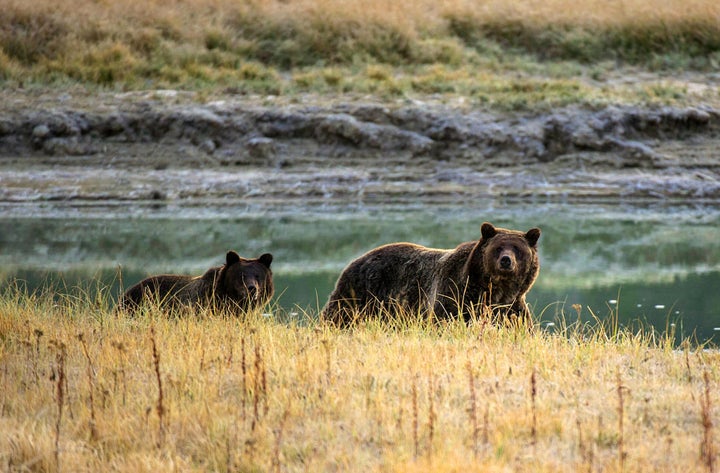 Federal authorities have said multiple factors indicate that the Yellowstone grizzly population "is healthy and will be sustained into the future." The decision to remove protections, they said, was "informed by over four decades of intensive, independent scientific efforts." The population is estimated at 700 bears, up from as few as 136 individuals in 1975, according to the Interior Department.
Interior Secretary Ryan Zinke said in a statement that the delisting was "a long time coming and very good news for many communities and advocates in the Yellowstone region."
"This achievement stands as one of America's great conservation successes; the culmination of decades of hard work and dedication on the part of the state, tribal, federal and private partners," he said.
But conservationists argue that the Yellowstone grizzly is not out of trouble just yet. They point to a record-high 61 bear deaths in 2015, followed by another 58 in 2016. Additionally, the high-elevation white bark pine, the seeds of which are an important food source for the bears, have been severely impacted by disease, insects and climate change, resulting in the animals consuming more meat.
FWS "incorrectly and misleadingly asserts" that the dietary shift, which increases the risk of bear-human conflict, does not pose a threat to the Yellowstone grizzly, the groups write in their notice. Furthermore, they say, the federal agency "irrationally dismisses threats to the Greater Yellowstone grizzly bear from climate change, genetic isolation, habitat degradation, and inadequate regulatory mechanisms."
Stripping federal protections also leaves grizzlies outside Yellowstone National Park under the jurisdiction of the states of Montana, Idaho and Wyoming, and opens the door for limited hunting.
FWS's final rule to delist the Yellowstone grizzly was published Friday in the Federal Register and is set to take effect July 31. The action does not impact grizzlies elsewhere in the country, and those bears will continue to be protected under the ESA.
The Department of Justice declined to comment about Friday's notice of intent.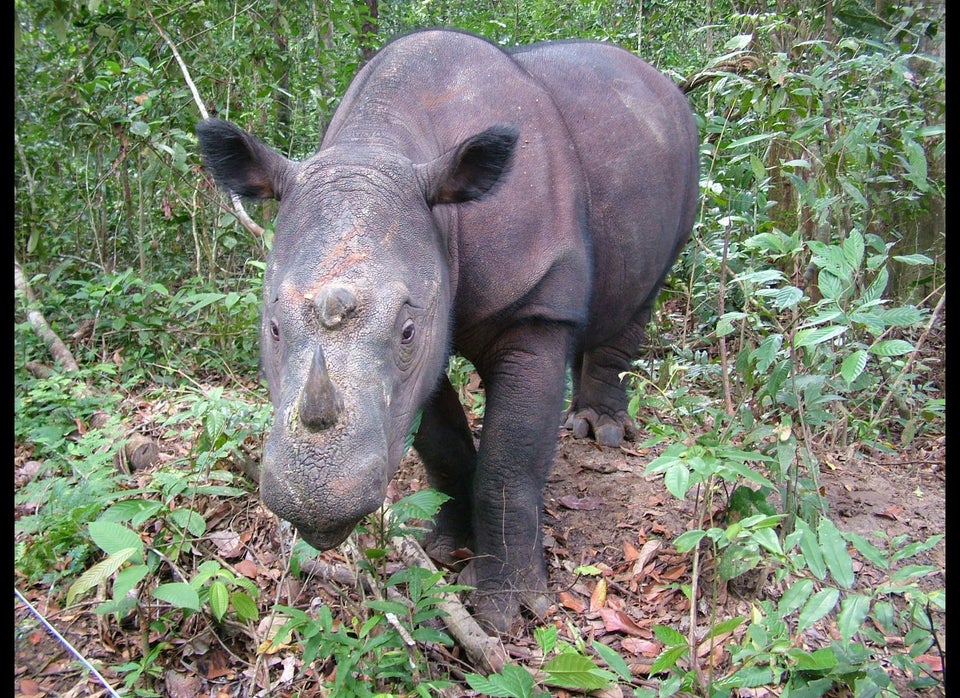 100 Most Threatened Species
Popular in the Community