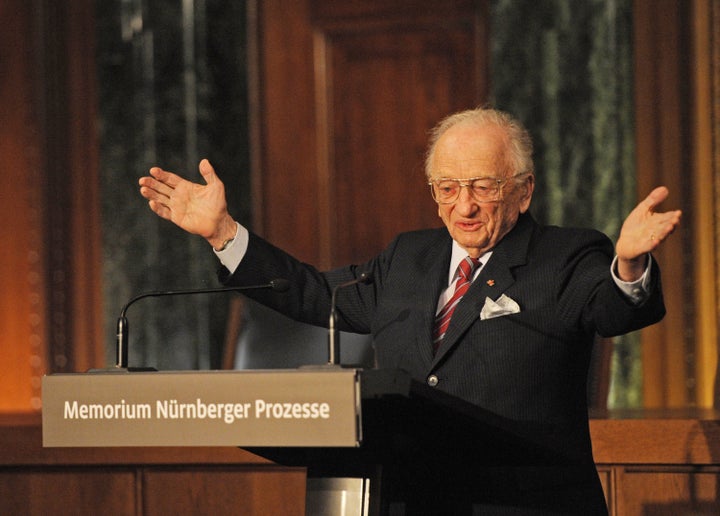 At 96, a famed lawyer who prosecuted Nazis is still fighting genocide.
Benjamin Ferencz, a WWII veteran who went on to establish the United States' first war crimes branch, recently pledged $10 million to help continue his mission to end crimes against humanity.
He's donating the gift to a group within the U.S. Holocaust Memorial Museum. It provides governments with tools to prevent genocide and develop an international response when it occurs, according to a statement released by the museum.
The gift will support the Simon- Skjodt Center for the Prevention of Genocide, and Ferencz has committed to giving $1 million annually through his own foundation. He will donate up to $10 million, according to the Jewish Telegraphic Agency.
Ferencz, who was born in Transylvania and emigrated to the U.S. as a baby, has committed his life and legacy to ending the atrocities he witnessed firsthand. After graduating from Harvard in 1943, Ferencz enlisted in the U.S. Army. He was eventually transferred to a new unit where he focused on gathering evidence of the Nazi's horrors and apprehending the criminals, according to his website.
It was what he saw while liberating the concentration camps that helped inspire his life's work.
"I can never forget-the crematoria aglow with the fire of burning flesh." -- Benjamin Ferencz, prosecutor at the Nuremberg trials for Nazi war crimes."
"Camps like Buchenwald, Mauthausen, and Dachau are vividly imprinted in my mind's eye," he said, according to his website. "Even today, when I close my eyes, I witness a deadly vision. I can never forget-the crematoria aglow with the fire of burning flesh, the mounds of emaciated corpses stacked like cordwood waiting to be burned.... I had peered into Hell."
After Ferencz was honorably discharged in 1945, he returned to New York and was recruited for the Nuremberg war crimes trials.
Judges from the Allied powers presided over the trials of 22 Nazi criminals and 12 were sentenced to death.
He's the last surviving prosecutor of the Nuremberg trials.
That experience helped cement Ferencz's belief that law can be used to deter war and crimes against humanity. His writings helped lay the foundation for the International Criminal Court, which was established in 1998 to prosecute genocide cases and war crimes when national courts won't or can't.
"You cannot kill an entrenched ideology with a gun," Ferencz said in a statement. "Compassion, tolerance and compromise must be taught at all levels."
In addition to trying prominent Nazis, Ferencz went on to seek out retribution for Holocaust survivors and recover art, religious objects, property and other items that were stolen from Jews.
He noted that Holocaust survivors only had "their tattoos and scarred memories."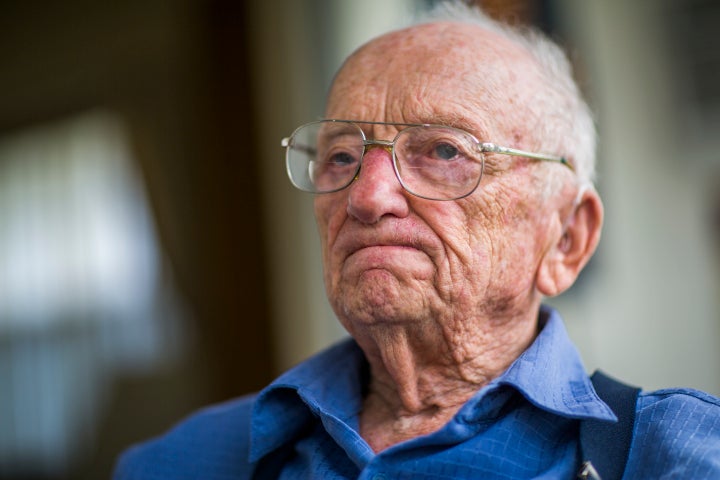 Ferencz's donation comes at a time when genocide remains a very real threat to humanity.
In June, United Nations investigators reported that the Islamic State is committing genocide against the Yazidis, a religious community of 400,000, in Syria and Iraq. Victims have been murdered, forced into sexual slavery and other horrors. Nigerian terror group Boko Haram, which has been named the "most deadly terror group in the world," killed 6,644 people in attacks in 2014 alone.
Through the years, Ferencz has complemented his legal work with his philanthropic efforts.
"The rule of law must be applied universally to protect humankind universally," Ferencz said in a statement. 'Law, not war' is my slogan and 'Never give up!' is my mandate."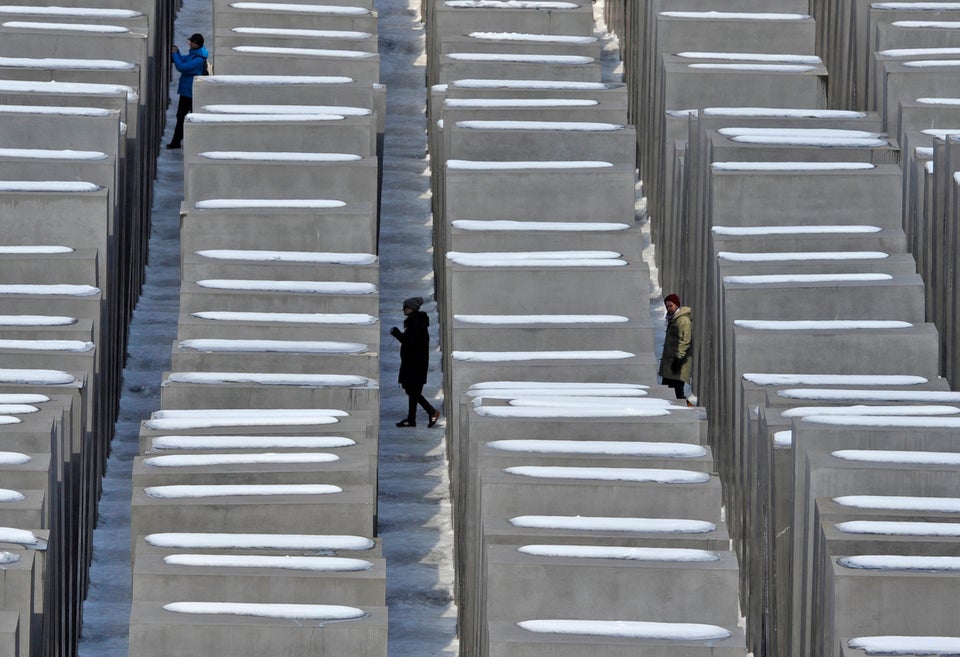 Holocaust Memorials
Popular in the Community