Eight days after his wife's due date, Jake Kempton decided to give his third child some motivation to join the rest of the world with a little help from his legal expertise.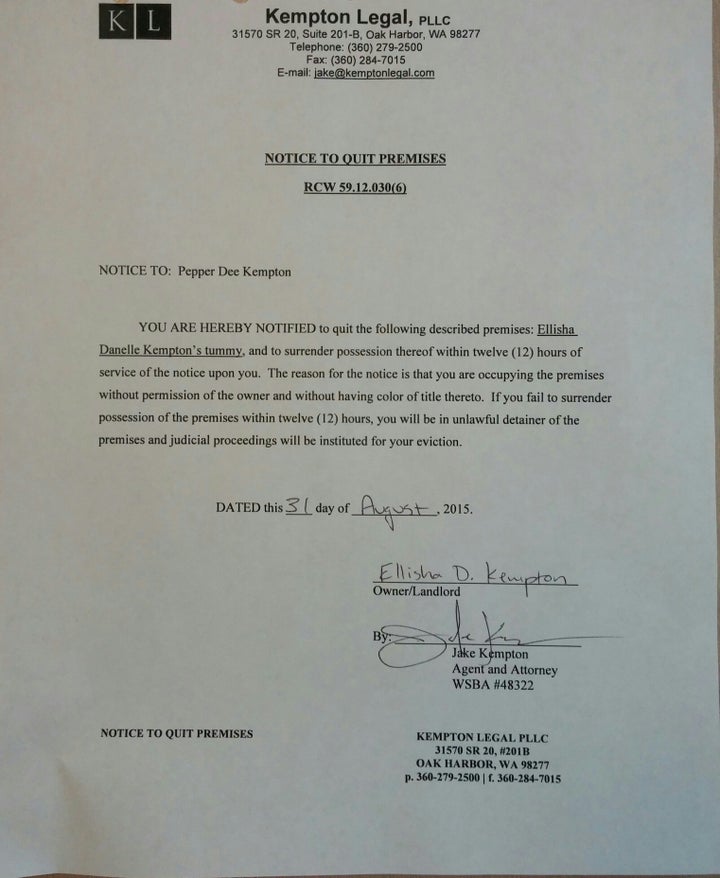 The notice requested that baby Pepper "quit the following described premises: Ellisha Danelle Kempton's tummy." The funny father said he got the idea the day before Pepper was born.
"We were at church and I probably had two or three people say to me something along the lines of, 'She's still in there?! It's time to evict her!'" he told The Huffington Post in an email. "Never one to shy away from an opportunity at attempted humor, I decided before I had left church that day that I would draft up an official eviction notice the next day."
Kempton drafted the notice while he and his wife waited in the delivery room. The nurse even let him use the hospital's printer so he could deliver it to his wife. Baby Pepper got the message loud and clear and arrived just a few hours later.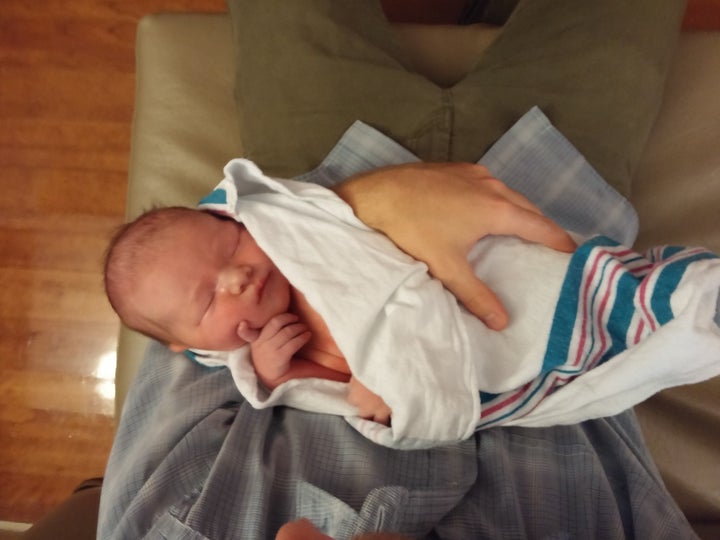 To be fair, Kempton's wife was scheduled to have her water broken on the morning of Aug. 31. The doctor said Pepper arrived because he broke her water, but Kempton begs to differ, saying "we all know that it was really the threat of an unlawful detainer action that got things moving."
Kempton also said he definitely plans to practice his legal knowledge on his kids in the future.
"I can almost hear the groans from my kids 15 years from now when they come home to find a 'three days notice to clean your room or vacate' posted on their bedroom door," he said.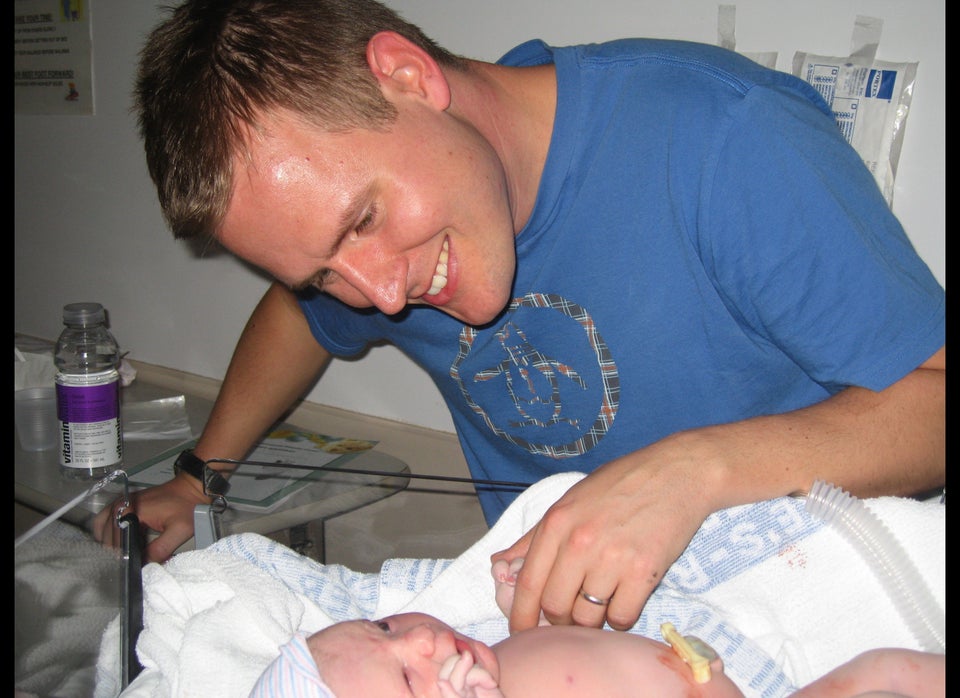 First Photos Of Dads And Babies