Hundreds of lawyers and members of the legal community are staging "die-ins" outside courthouses around the country in a mass effort to speak out against the legal system that employs them.
More than 250 lawyers, law students, law professors and others lay outside Los Angeles' Stanley Mosk Courthouse in the pouring rain and blocked one lane of traffic on Tuesday, while about 200 public defenders did the same outside the criminal court building in Brooklyn, New York, on Wednesday. The protests aimed to call attention to a legal system they say has failed people of color and those victimized by police brutality.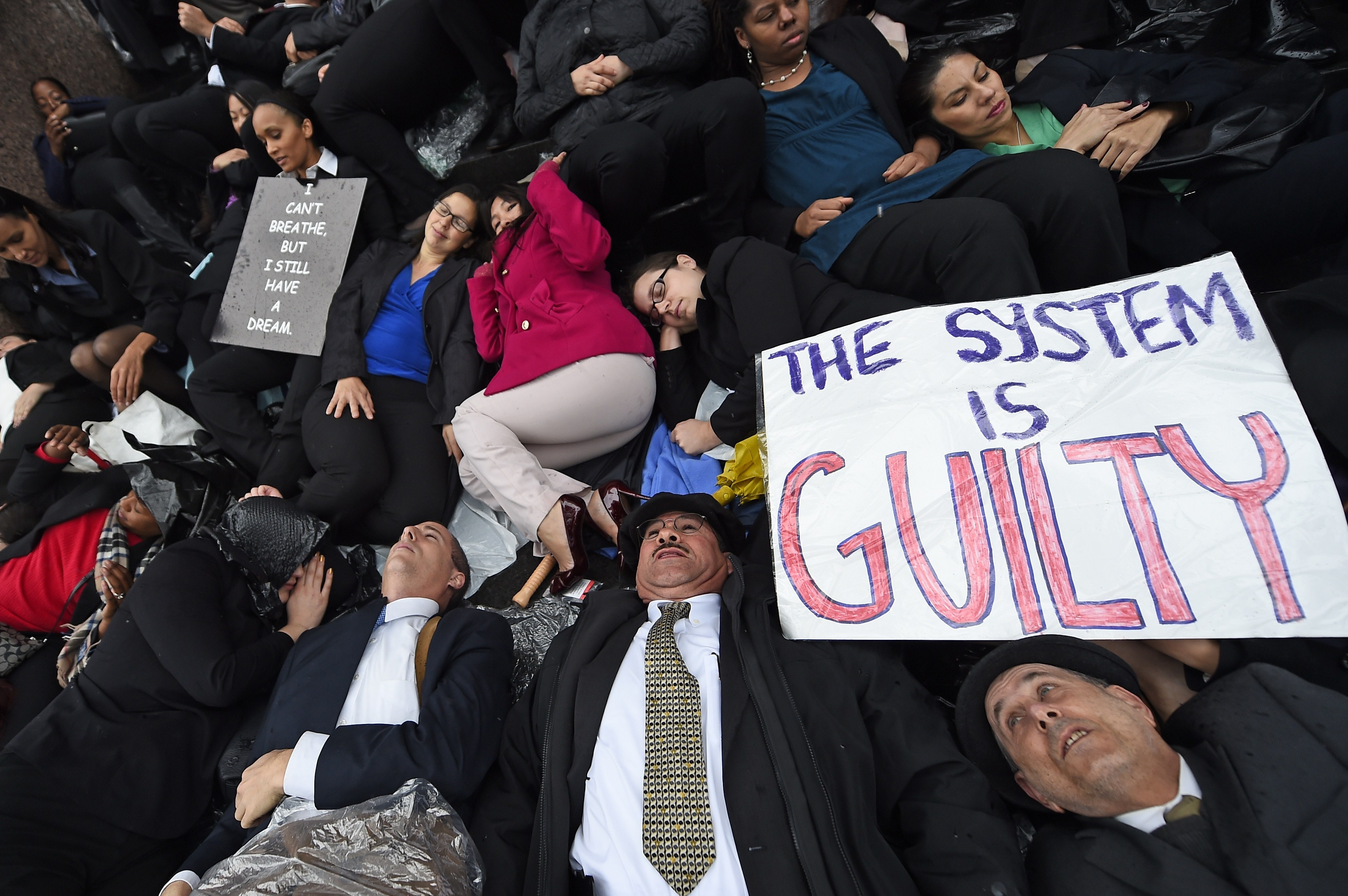 Organizers of the Los Angeles die-in told The Huffington Post they anticipated similar actions Thursday from public defenders in San Francisco and lawyers in Philadelphia.
"We thought it was important to step out as those sworn to uphold the law," Priscilla Ocen, a Loyola Law School professor and co-organizer of Los Angeles' die-in, told HuffPost. "As legal actors, we are uniquely situated to challenge the structure of laws and courts that have failed the families and communities of Michael Brown, Eric Garner and countless other black individuals harassed, abused and killed at the hands of the police."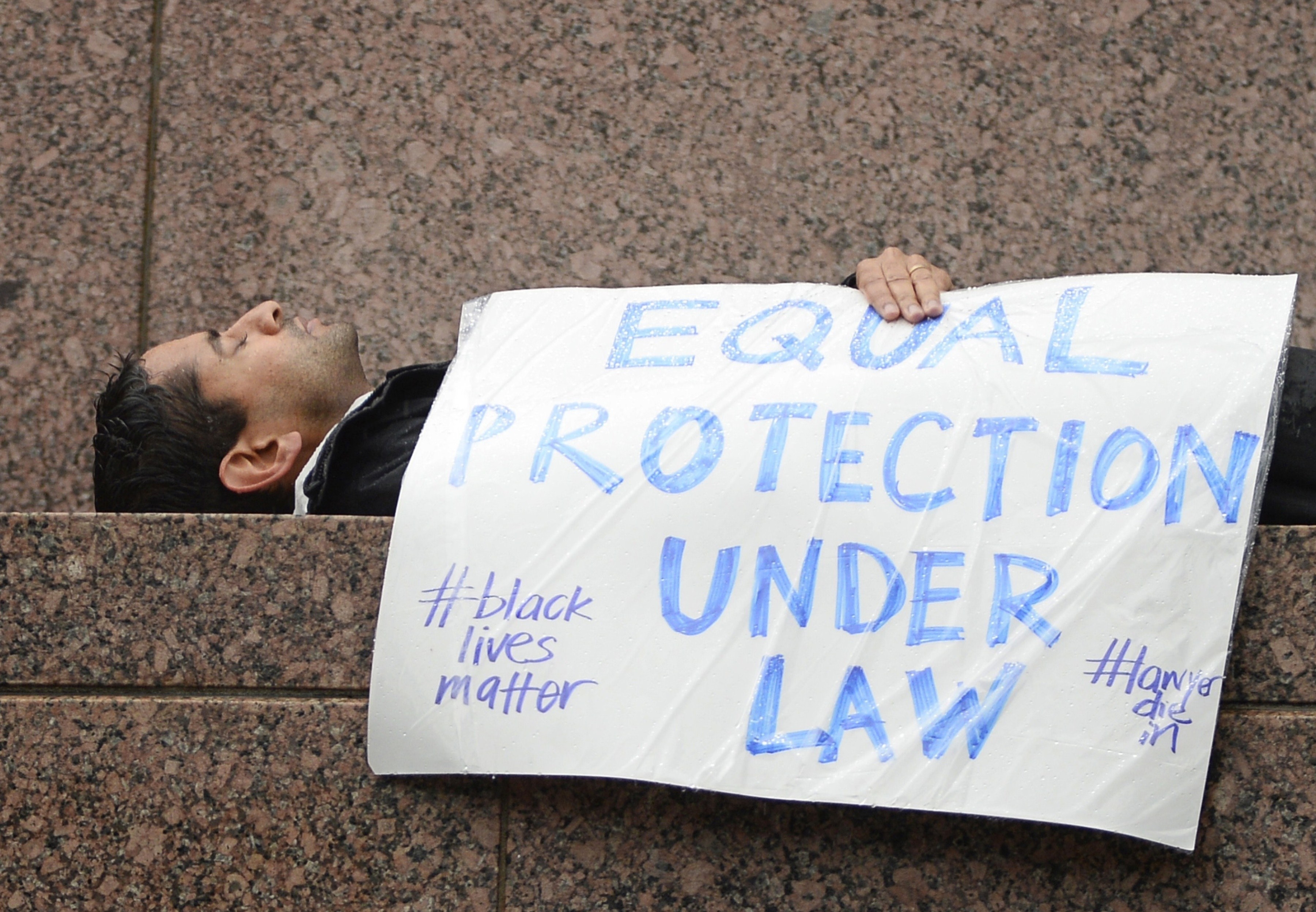 The die-ins, Ocen said, are also an opportunity to show that a cross-section of people are angry over the two grand jury decisions not to indict the officer who fatally shot unarmed Michael Brown and the officer who killed unarmed Eric Garner using a chokehold.
"What we want to do is show the diversity of voices that are calling for change," Ocen said. "All facets of American society are impacted by this."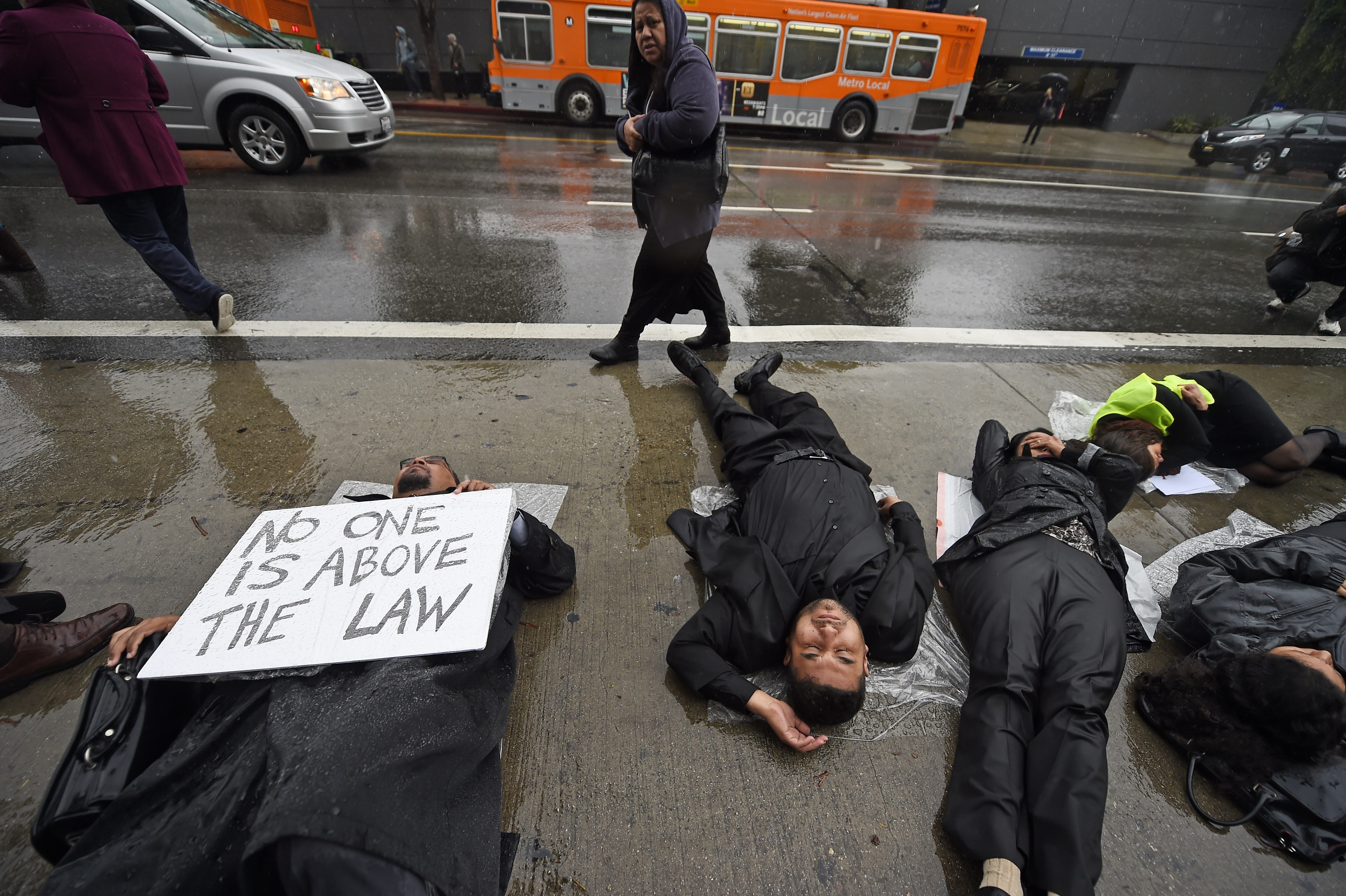 The Los Angeles die-in lasted 4 1/2 minutes to symbolize the 4 1/2 hours that Brown's body was left on the street in Ferguson, Missouri, Ocen said. Protesters chanted "I can't breathe," the last words of Garner, 11 times.
With an outpouring of support and no arrests or negative interactions with police, Ocen said she considered the die-in a success.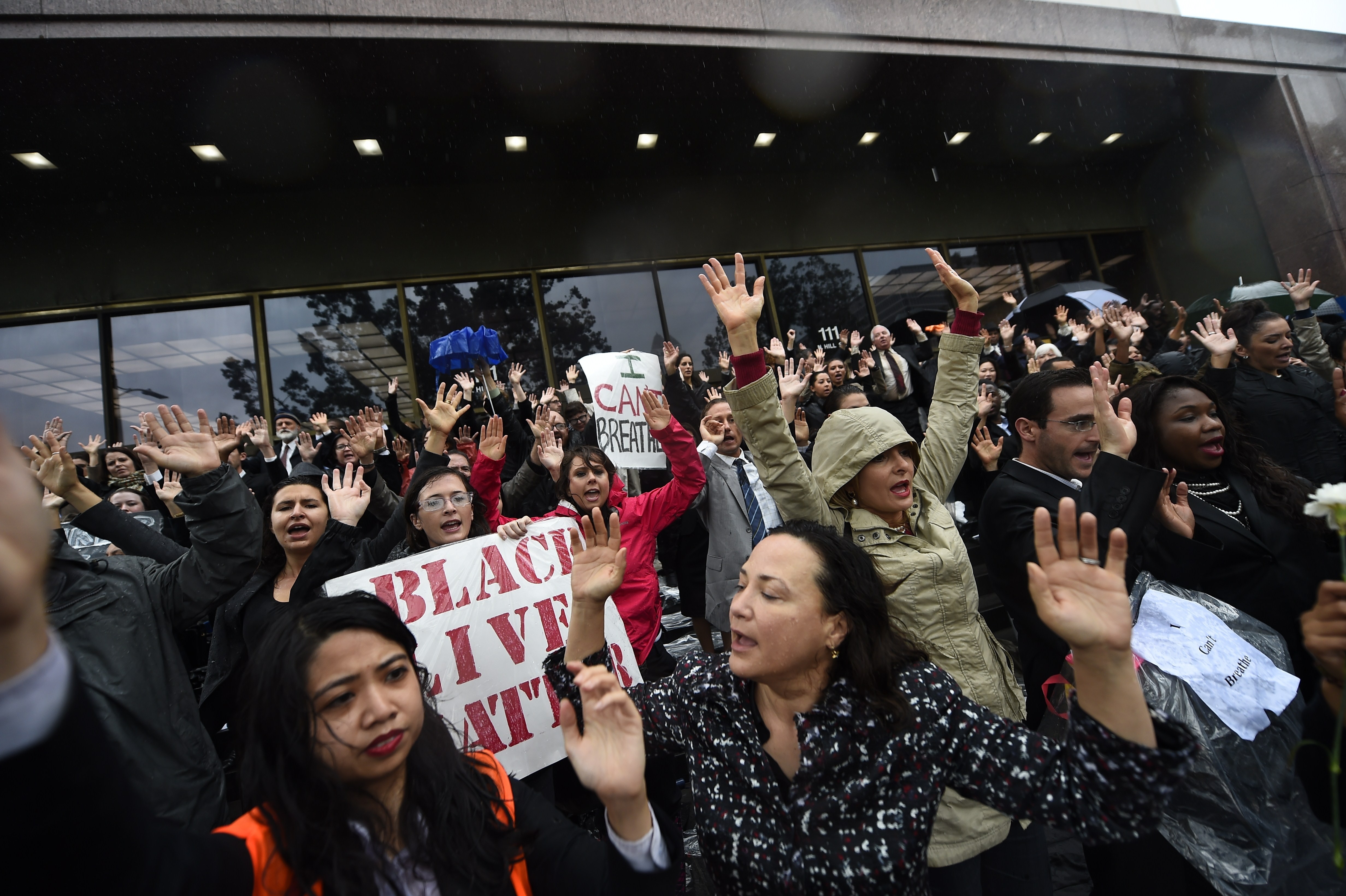 "We got a lot of support from folks who were working around the courthouse and from people driving by honking their horns in support," Ocen said. "Even some of the deputies who were charged with protecting the courthouse said thank you, that this went well."
Calling all HuffPost superfans!
Sign up for membership to become a founding member and help shape HuffPost's next chapter
BEFORE YOU GO