Women from virtually every corner of the legal profession told the Supreme Court on Monday why their decisions to seek abortions earlier in life meant the world to who they are today.
The case involves a Texas law that imposes requirements on abortion clinics that, if implemented, would shutter all but about 10 of them -- and which critics say have little or nothing to do with advancing women's health.
The document -- one of 45 "friend of the court" briefs rallying behind the clinics opposing the law -- is filled with personal stories from lawyers who "believe that they could not have been the attorneys they have been or done the fine work that they have, were it not for their access to reproductive choice."
Signatories to the brief include former and current public defenders, government officials, judges, corporate attorneys, law professors, judicial clerks and others considered "credits to the legal profession."
The narratives came from "attorneys who care deeply about the Constitution and its protections, as women who have exercised their rights -- recognized and reaffirmed by this Court -- to liberty, dignity, and autonomy over their bodies and destinies, and on behalf of future generations of women lawyers," the brief said.
"I often tell people -- and I believe it to be true -- that access to a safe, legal abortion saved my life," wrote one public defender from Oregon who underwent the procedure at 16 and later went on to graduate from an elite law school. She said access to abortion "broke the familial cycle of teenage parenthood" in her life.
This focus on the personal -- and the emphasis on words such as "liberty" and "dignity" -- appears to be squarely aimed at Justice Anthony Kennedy, the high court's perennial swing vote in major constitutional cases, including last June's decision legalizing gay marriage. Some have theorized that personal connections in the justice's life form the impetus for his historic support for gay rights.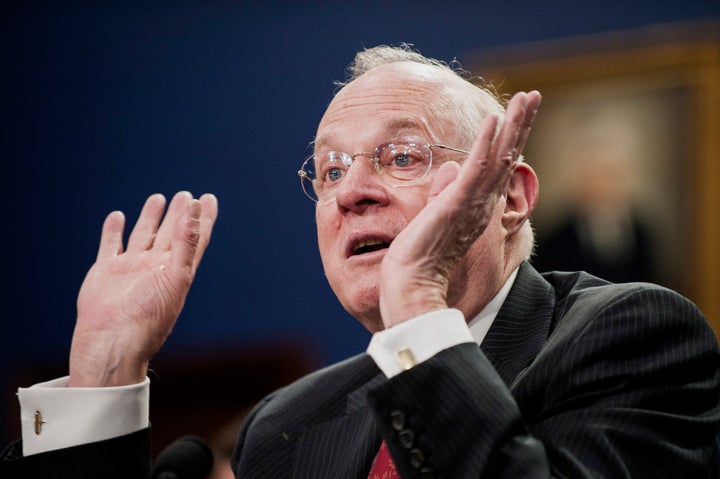 But Kennedy's record on abortion rights is less certain, and personal stories may indeed play a role in convincing him that they matter.
In 2007, the last time the Supreme Court decided an abortion case, he wrote the lead opinion upholding a federal ban on certain later-term abortion procedures. As Reuters' Joan Biskupic observed, Kennedy cited a brief in that case from women who had obtained abortions and later came to regret them.
"While we find no reliable data to measure the phenomenon," Kennedy wrote in the case, "it seems unexceptionable to conclude some women come to regret their choice to abort the infant life they once created and sustained."
But maybe the Texas law is different, and these lawyer stories -- plus many others from women of all walks that have been submitted to the court -- may influence Kennedy's views and help him reaffirm a woman's right to choose as a matter of constitutional principle.
A decision in Whole Woman's Health v. Cole is expected by the end of June.
Popular in the Community