 The Globe and Mail and other media outlets fell for a fake tweet during the shooting at LAX on Friday.
A gunman opened fire near Terminal 3, killing a TSA agent and injuring several other people. As the situation unfolded Friday, a tweet from @HeadIineNews said that former NSA director Michael Hayden had been shot dead at the airport. At the time, the account had the same logo as @BreakingNews.
The Globe and Mail picked up the tweet, and falsely reported, "LAPD is reporting Ex-NSA chief Michael Hayden has been shot dead at LAX. Radical Christian gr0up has claimed responsibility on its website." The information was attributed to "Reuters and Associated Press" in the byline, though neither outlet had reported it.


Canada's Sun News Network and the BBC also picked up the false story, according to Gawker, but later took it down. The Globe and Mail retracted its story, which now reads, "Reports that a former NSA chief was among the victims appear to be a hoax."
It is the instance of news outlets putting out inaccurate information during breaking news situations. During the Washington Navy Yard shooting in September, for example, television networks got the gunman's name and number of shooters wrong. Those errors came after similar mistakes in Newtown and in Boston.
Related
Before You Go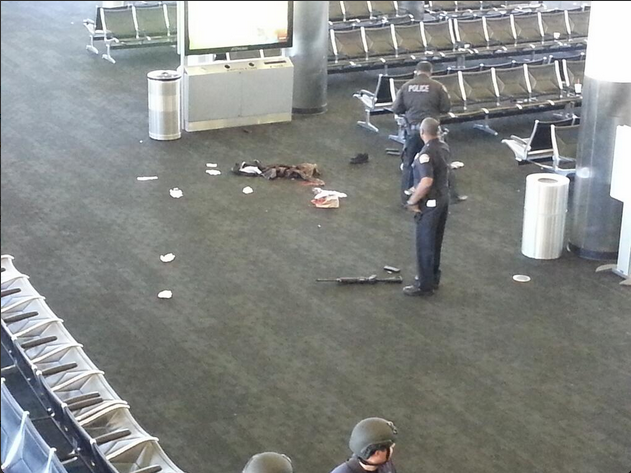 LAX Shooting
Popular in the Community