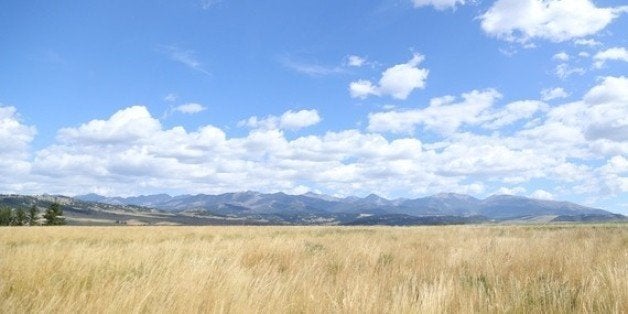 Breathe slowly...1...2...3...hold it.
A less than two hour direct flight from Los Angeles, and I arrive into Bozeman - a deep breath of fresh air in every sense of the word. [Sigh] Montana.
After traveling around the U.S. and extensively abroad, the Bozeman airport remains, without a doubt, the most easy, navigable and cozy airport I have ever been to. Perfectly fitting, the ambiance and décor make me feel like I have already arrived to the cabin and am just a moment away from a snuggle and a cup of tea.
Within minutes, I am on my way down the street to Murdoch's, the place where real cowboys get their gear. After refraining from the cheap and trendy options I have seen when rollerskating along in Venice Beach, I am anxious to get my hands on an authentic cowboy hat that will be steamed and fitted just right. I also peruse a variety of practical equipment and wear for the hiking and horseback riding that is sure to ensue.

But by the time I leave the store, I feel as if I have just been costume shopping, as my newly purchased western apparel is way more blingy than anything you would find in my L.A. wardrobe. I take another peak in my bag at the fancy shirt and belt I will wear dancing, giddy thinking about the new country swing maneuvers I plan to try out at Mixers, one of the many places one can be flipped, dipped and taken for a whirl around Montana.
In less than ten minutes and completely anxiety-free, I am not only in charming downtown Bozeman, but have already found parking. [Another pleasant sigh] Following a yummy breakfast at Nova's on Main Street, I start what will be a short half hour car ride, passing snowcapped peaks, horses and a lot of breathing room.
Glacier National Park is a hot spot, and well worth the drive. And as it gets colder, Montana vacationers often hail to Big Sky to ski - an incredible wintry landscape, no doubt. However, the less touristy Livingston makes a fantastic home base and will be my neighborhood for the next few days.
Aside from the recent, premature snow, autumn has just begun and I am delighted to see the leaves changing color - something that I have not seen much of since switching coastlines years ago.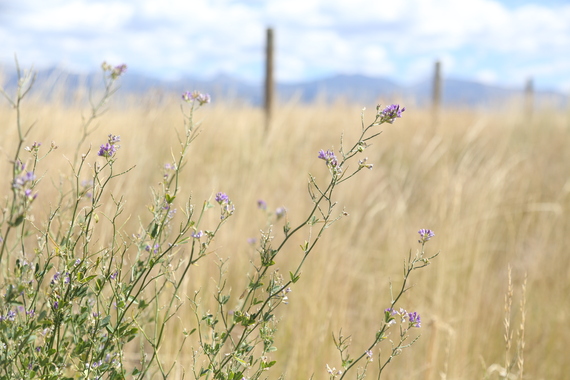 The further I get from Bozeman, the more I feel in a haven from the world's problems, from my own self-created to-do lists and from the city and internal noise I have somewhat adapted to. I feel on a break from those times in Los Angeles when a groggy early morning dog walk, or jumping in on a game of beach volleyball could easily include what is essentially an interview: "What do you do?", followed by a polite way of asking, "what are you actually working on now?", with their discerning mental question, "could I benefit from staying in touch with you?" For the creatively self-employed, these frequent encounters are both a necessary blessing and oftentimes quite tiresome and disingenuous.

Point being, it takes three days in Montana before my body feels fully relaxed; before my mind is thoughtful, but calm. Depending on your style, it is possible to achieve this through various itineraries - or from not having much of one at all.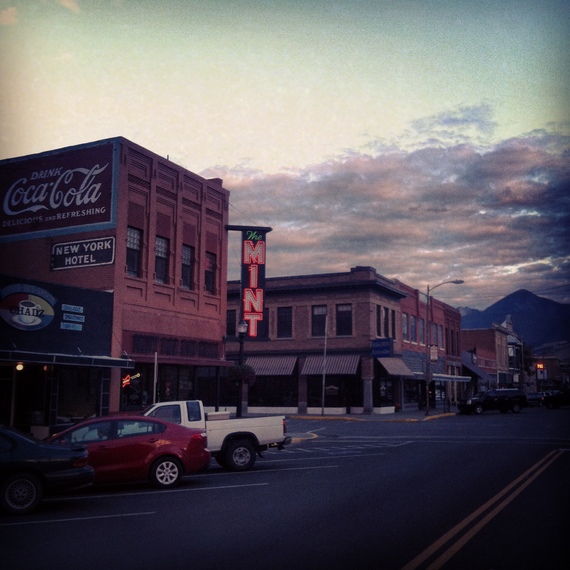 Livingston is a small city with plenty of amenities, a strong artists community and the convenience of being nearby to Yellowstone National Park, hot springs and plenty of outdoor activities. You can float down the Yellowstone river past John Mayer's house, who you might catch at the open-mic at the Mint Bar and Grill, or spend your days with active rest horseback riding or hiking the countless trails in the area. Or you might glimpse a Golden Eagle, or an even larger, scarier critter in Yellowstone, followed by a soak in the natural hot springs at Boiling River (it is most incredible floating these steamy waters in the moonlight..although technically the park does not permit this). The possibilities abound.

But when I am in Montana, mostly I simply embrace being in wide-open nature - just being, more than doing. With Montana's refreshing expanse of space and only the sound of the leaves and long, golden grasses moving with the breeze, my body responds strongly. I feel rejuvenated.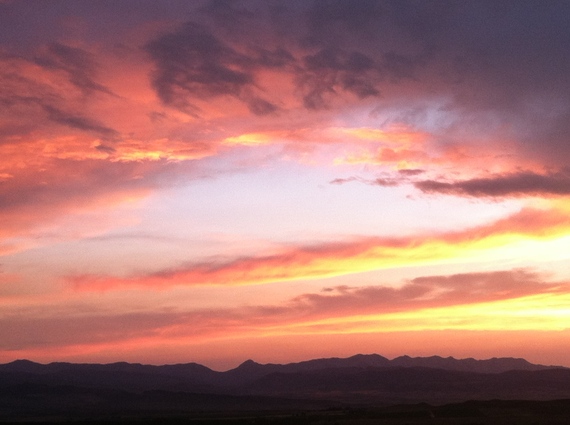 Although one can easily stay on the grid, with some self-control the emails wait, the phone gets left out of reach. The moment is here and now and I feel fully present. It becomes not about what I need to do, should be doing, or about a fixation with affirmation from Facebook or Instagram. I just am. I just am me. Virtual connectivity is replaced with heightened self-awareness and feeling more connected to the natural energy physically around me. My thoughts and emotions now come from a more peaceful place without the clutter. And while circumstances in the world and in my life have not fundamentally changed in the past few days, something has undoubtedly shifted.
The sun has gone down now, and the sky is, indeed, a big and amazing sight. I look up high and see the vivid Milky Way spread wide in the darkness, intense like the smile it has instantly created across my face. A smile so charged. A smile that lingers. And in this moment, I am ever so present in this lovely state of Montana, and quite simply and deeply, radiantly happy. [Sigh] I will sleep so well tonight.
Related