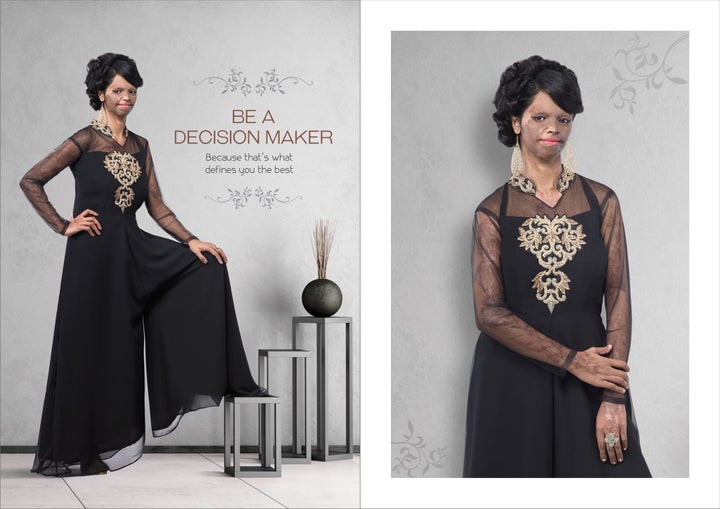 Laxmi Saa, an Indian woman who survived an acid attack 10 years ago, is the new face of the Indian sari retailer Viva N Diva.
Viva N Diva conceived of the campaign, called "Face of Courage‬," and hired the Mumbai firm Rego Advertising to shoot it.
Saa, who is now 26, was just 15 when she had acid thrown on her face by an older man whose marriage proposal she turned down.
She told the BBC she's thrilled to be a role model for others, and she's also intent on sending a serious message to attackers.
"This opportunity to represent an apparel brand was a platform for me to set an example for women like me to be confident and have courage despite their physical appearances,"Saa said. "This was also a platform for me to send a clear message to criminals that women will not lose courage even after they are attacked with acid to destroy their physical beauty."
The campaign generated a wave of positive responses on Viva N Diva's Facebook, where people commented, "We all need this kind of courage" and "I bow my head with respect."
Saa is the first in a proposed series of acid attack victims who will model for Viva N Diva, according to the Hindustan Times. Ayushi Rastogi of Viva N Diva told the Hindustan Times, "We have worked with Laxmi like we work with any other model — both in terms of payment and profit sharing as well as in terms of the shoot."
This isn't Saa's first time as a model: in 2014, she was one of five acid attack survivor who modeled for Rupa Designs, a line that was itself designed by an attack survivor named Rupa.
In the years since her attack, Saa has become a leading activist against the sale of concentrated acid and runs the campaign Stop Acid Attacks. She advocates for stricter punishment for those who perpetrate acid attacks and more regulations on the sale of concentrated acid.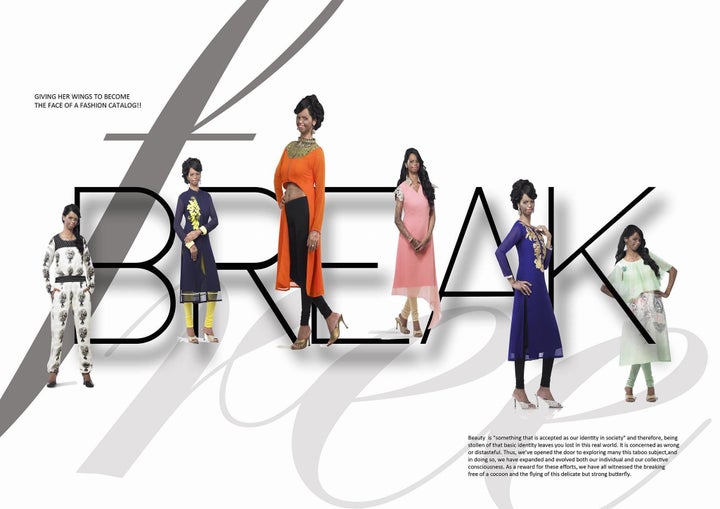 There are around 1,000 acid attacks each year in India, estimates the UK charity Acid Survivors Trust International, but the country still doesn't have specific laws to prosecute offenders. Saa runs SAA with her partner, Alox Dixit, who quit his day job as a journalist when he met Saa to support her cause. Saa and Dixit also have an 9-month old daughter together.
In 2013, the Supreme Court of India responded to Laxmi's petition to stop selling acid by directing state governments to create policies to regulate the over-the-counter sale of acid. Per the new rules, shopkeepers would need a valid license to sell acid, and potential buyer would have to produce identity cards and proof of address, according to her update on Change.org.
Acid attack survivors have brought their cause to public attention though social media in recent years. Last year, the survivor Reshma filmed a viral makeup tutorial, "How to get perfect red lips," where she explained that acid is just as easy to buy from a store as lipstick or eyeshadow.
Correction: An earlier version of this story referred to the campaign as the brainchild of the Rego Advertising firm.
Popular in the Community