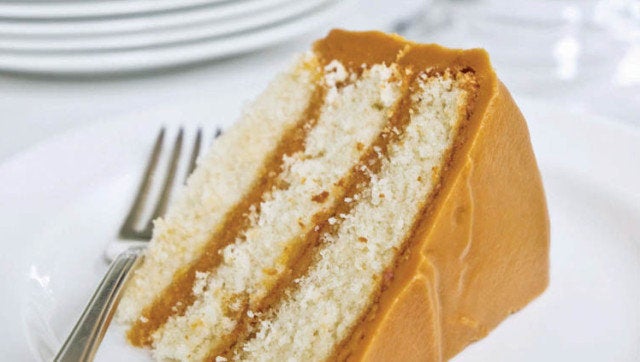 We think it's safe to say that most everyone has had a slice or two of layer cake at some point in their lives. Whether it's for a birthday, graduation, or some other celebratory occasion, layer cakes have been enjoyed. But not everyone has tried their hand at baking one of these special cakes. And it's not hard to figure out why.
Layer cakes are intimidating. First of all, some of them require you to bake more than one cake -- as if baking one cake wasn't hard enough. And then, they require so many more steps (cutting, stacking, soaking, crumb coats, etc.) and planning than an ordinary single-layered cake does, which means many more opportunities for things to go wrong -- very wrong.
Now, we're not trying to increase your cake-baking anxiety. We want you to bake cakes. We're just saying we know how you feel when it comes to making a layer cake. But we believe in you enough to encourage you to bake croissants, so we know that layer cakes will be easy to master -- at least infinitely easier than the croissant.
There are two tutorials that we love for hand holding throughout the layer-cake baking process. The first is Martha Stewart's step-by-step guide to make an impressively perfect looking cake. The second is from food blogger, Completely Delicious, who approaches her tutorial from the perspective of someone who has made every cake baking mistake in the book -- which is really helpful.
Before you embark on this cake adventure, just remember: take your time, read the recipes all the way through, and enjoy yourself. You're baking a cake after all -- whether it's for an occasion or just because. This is reason enough to celebrate.
Check out these layer cake recipes.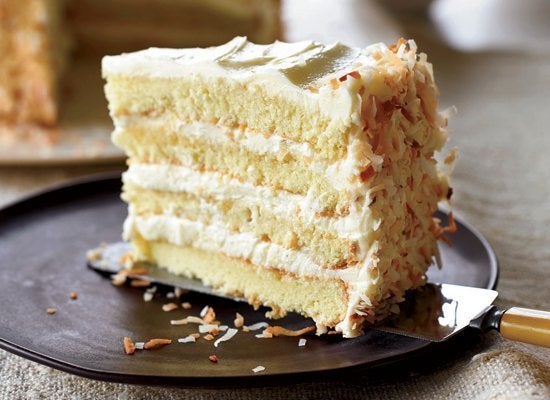 Cake Recipes
Related