It's that time of year again. Lay's Do Us A Flavor contest returned for a third season to grace our tastebuds and supermarket shelves with even more bizarre chip flavor combinations.
Out of the four flavors in the running this year, only one could rise above the rest. And now, the votes are in. America has spoken.
And the winner is: Southern Biscuits and Gravy.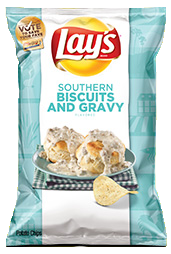 Just like grandma used to make!
The flavor is the brainchild of 25-year-old Hailey Green of Noblesville, Indiana. She's the lucky winner of the contest's million dollar grand prize, according to Yahoo Food. Or one percent of the flavor's net sales through July 15, 2016 -- whichever is higher.
The news was delivered to her by none other than television personality and restaurateur Nick Lachey, who has been an integral figure in the process since he surprised each finalist on their doorstep to kick off the contest this summer.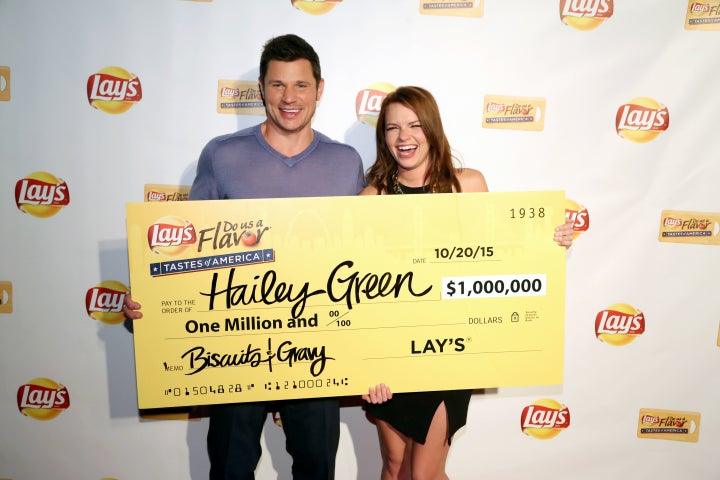 The other contenders were:
West Coast Truffle Fries, Greektown Gyro, and New York Reuben.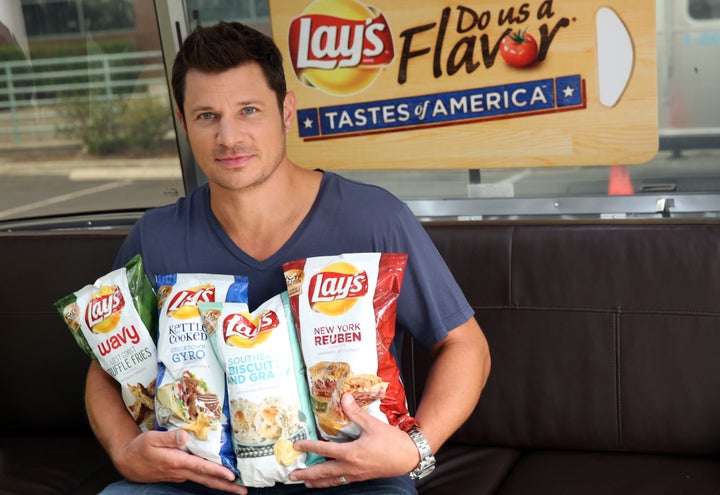 Don't worry, the runner-up finalists will also take home $50,000 each for their valiant efforts. It's unclear whether they too will get a big check handed to them by Lachey.
Invent a chip flavor, become a millionaire. What a great time to be alive.