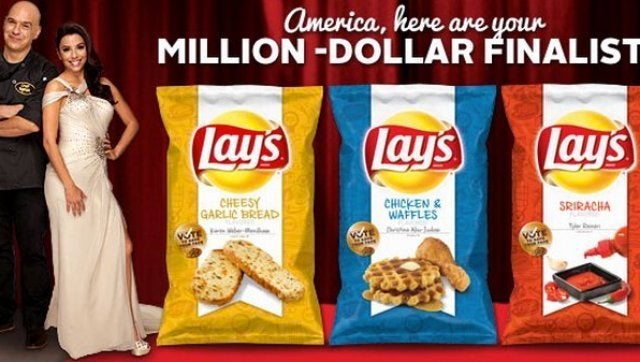 With the help of chef Michael Symon and actress Eva Longoria, Lay's is letting consumers decide what the next potato chip flavor will be for the brand. The "Do Us A Flavor" campaign first encouraged fans to submit ideas for new potato chips flavors and received about 3.8 million submissions. The company then whittled down the suggestions to 20 flavors, and a panel picked the final three.
The Huffington Post couldn't resist the chance to sample these funky flavors: Chicken & Waffles, Sriracha and Cheesy Garlic Bread. Sadly, we found that while each of these flavors had some serious potential, they all fell short one way or the other. While last year's flavor -- BLT -- tasted eerily similar to an actual sandwich, these new flavors didn't taste enough like their titles.
The chips are now available in stores, so if you want to weigh in yourself, you can vote on Lay's Facebook page, text "VOTE" to 24477 or use the hashtags #SaveChickenWaffles, #SaveGarlicBread or #SaveSriracha on Twitter. Once the votes are tallied, the person who submitted the winning flavor (his or her name will appear on the packaging) will win $1 million, or one percent of the chip's 2013 sales -- whichever is more. The runners-up will win $50,000.
Here's a rundown of the taste of each flavor: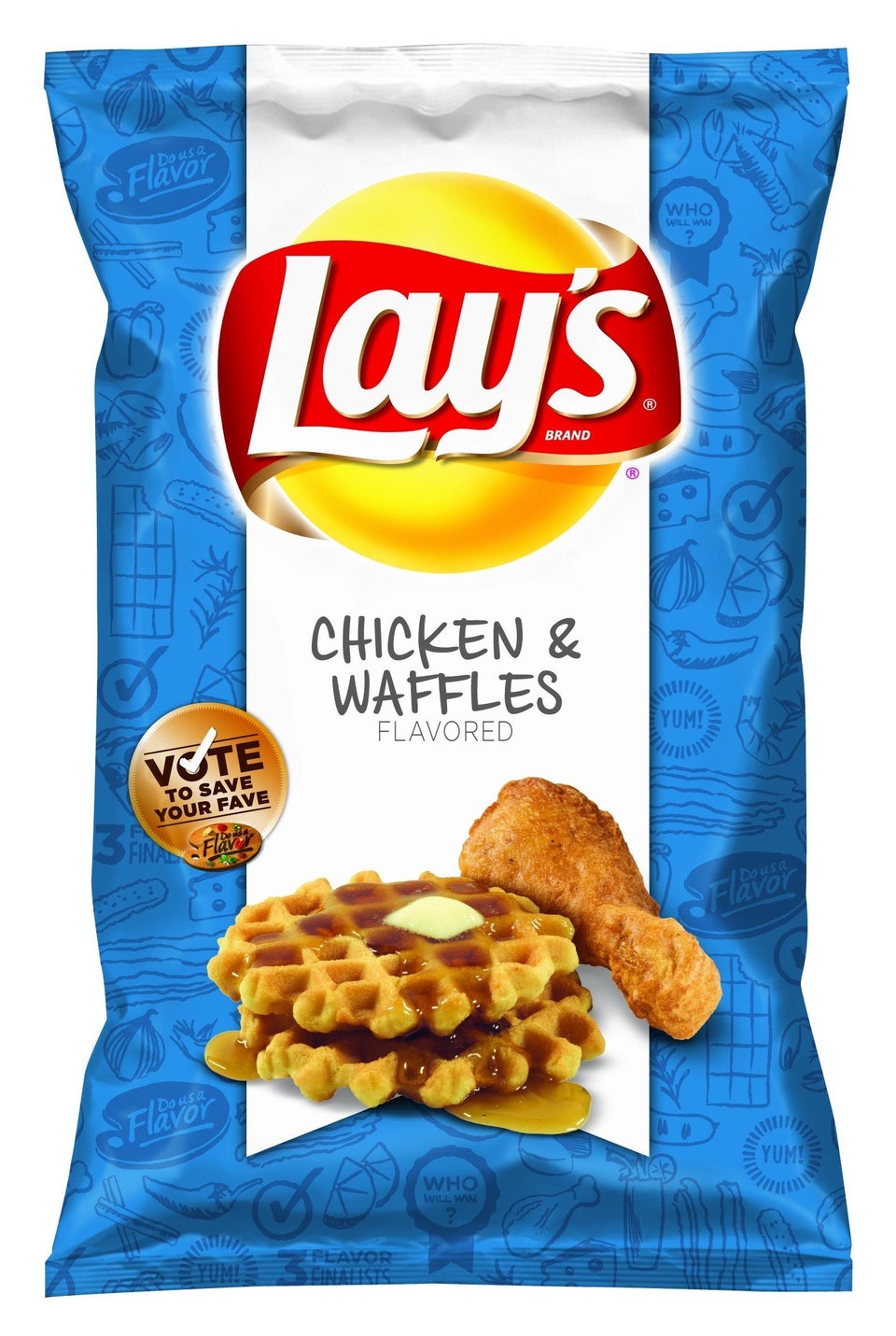 Lay's Taste Test
Popular in the Community