It takes gumption to sprint towards a 17+ foot-tall structure knowing the only instrument propelling you over it is a thin fiberglass pole.
We never realized just how fragile those poles can be until one of them snapped into three pieces on an Olympic athlete this week... in the middle of his vault attempt.
Lazaro Borges, a 26-year-old Cuban pole vaulter, was attempting to clear 17.5 feet on Wednesday in the Olympic pole vault qualifiers. But his pole buckled and snapped into multiple pieces, sending fiberglass fragments sailing through the air, and the athlete plummeting to the mat.
After the incident, a somewhat dazed-looking Borges walked off the mat, dusted himself off, picked up the pieces of his pole and walked back to the starting line. Borges found a new pole and succeeded in clearing the 17.5-foot height on his final attempt. The athlete ultimately failed to qualify for the pole vault final, held Friday.
Before You Go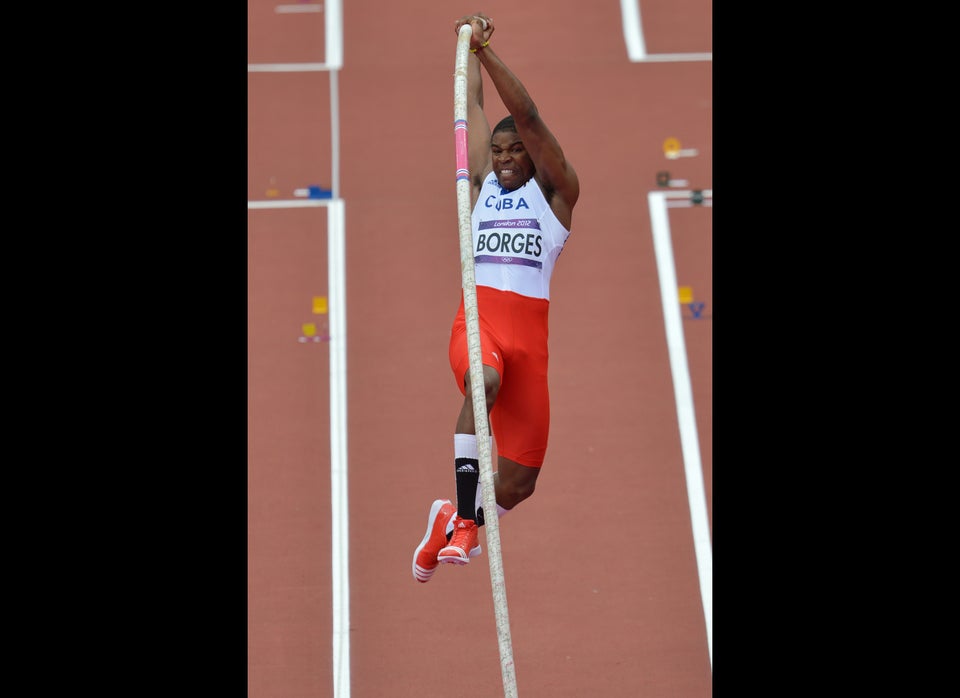 Lazaro Borges Pole Vault Snap
Popular in the Community