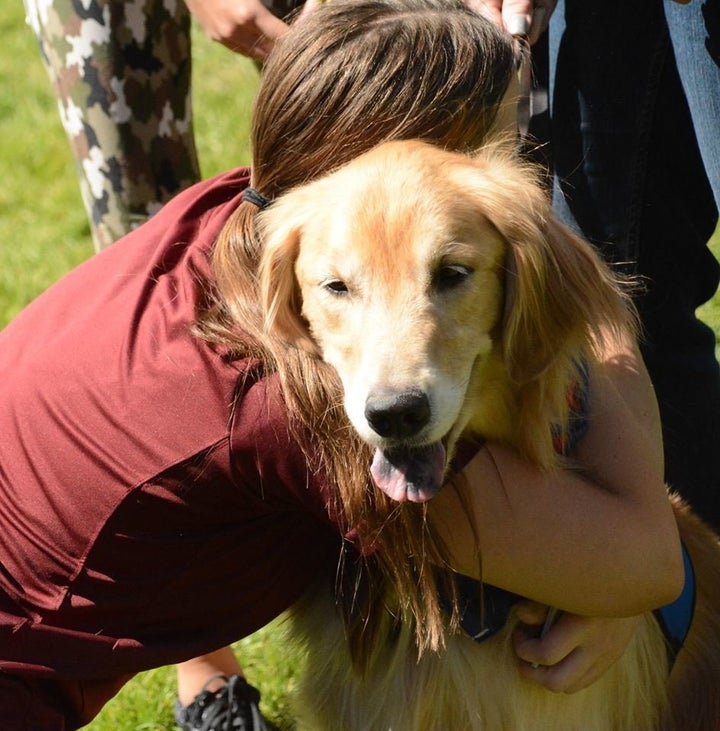 The LCC K-9 Comfort Dogs are a furry crew affiliated with Lutheran Church Charities, nonprofit based out of Northbrook, Illinois. The group has trained therapy dogs stationed in 23 states. The dogs work in their local community at places like hospitals and nursing homes and often travel to the scene of crises like the Las Vegas massacre.
The canines offer emotional support to grieving people and can help victims open up after a tragedy. People can pet them, talk to them, and use them as a furry shoulder to cry on.
"Dogs show unconditional love," Tim Hetzner, the president Lutheran Church Charities who founded the K-9 program in 2008, told HuffPost. "They're good listeners, they're confidential, they don't take notes."
Hetzner noted that the dogs never go anywhere they aren't invited and that the organization provides the service completely free of charge. In this case, there was already at least one dog in Las Vegas when the massacre occurred, but more were soon to follow.
"We try to put boots and paws on the ground within 24 hours of any invites," Hetzner said. By early Tuesday, there were 19 comfort dogs in the city, with retrievers traveling in from Illinois, Nebraska, Colorado, Arizona, California and Missouri.
The dogs' efforts in Las Vegas have been focused at the Sunrise Hospital and Medical Center, where the majority of those injured are being treated. The dogs are also visiting places like schools and police stations.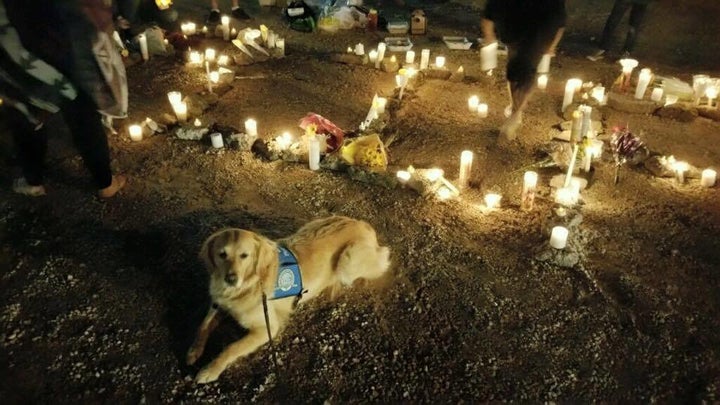 "They're a fantastic bridge in helping people," Hetzner said, adding that the people of Las Vegas are dealing with many kinds of trauma, including survivor's guilt and the pain of losing loved ones. Others are struggling through severe injuries that may leave them with permanent damage.
The golden retrievers begin to train for their roles at 8 weeks old, with training lasting from 16 to 18 weeks, Hetzner said. When they aren't on the job, they live at the home of a caregiver.
Hetzner added that they ensure the dogs get breaks, so they don't become emotionally overwhelmed themselves. That's a precaution you have to take when dealing with animals that are so in tune with the feelings of people.
"Dogs are an incredible gift from God," he said. "They sense when someone is hurting."
Support HuffPost
The Stakes Have Never Been Higher
Related
Before You Go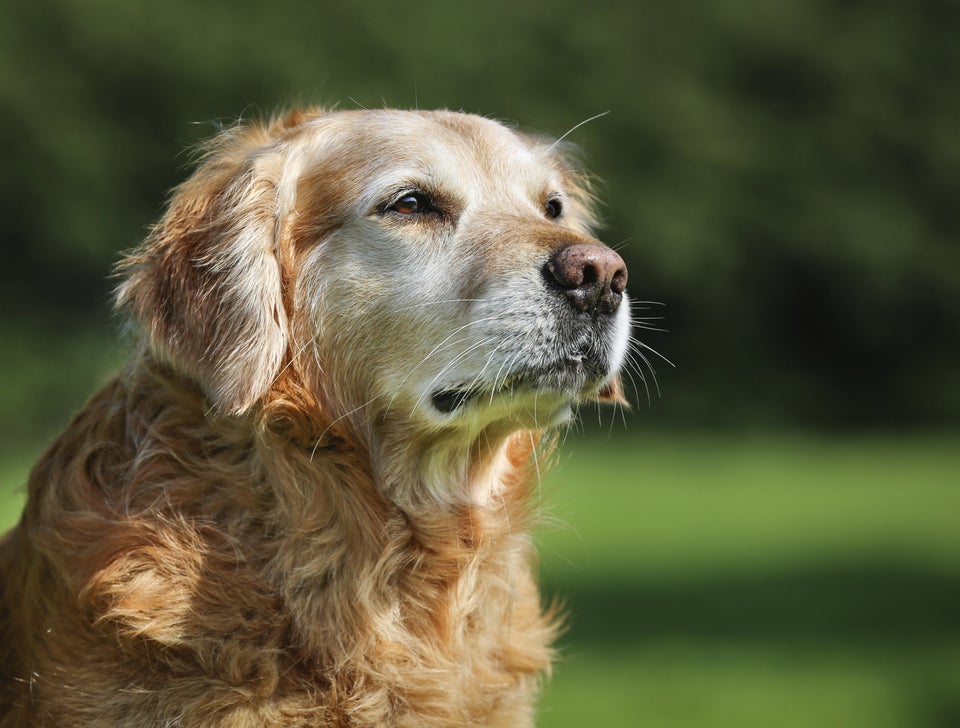 Super Senior Dogs
Popular in the Community