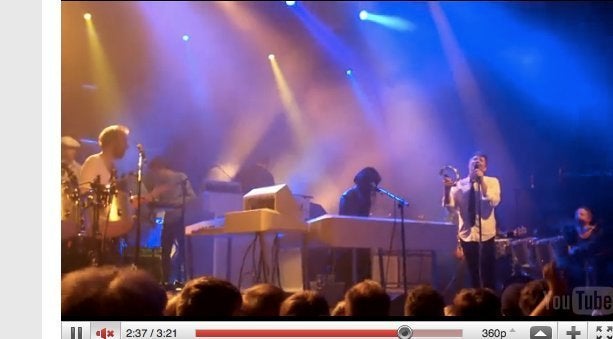 This is it, James Murphy heads -- the final LCD Soundsystem shows have begun. Because the band is quitting at its peak, the clamor for the final shows has grown into a deafening din of excitement and dread. The final shows (which culminate at Madison Square Garden) sold out instantly , and forced the band to add extra shows, promise to stream the show live, and even go so far as to remove parts of the stage to make more space for the crowd. According to DNAinfo:
An extra 1,500 tickets were released for the Madison Square Garden show at 10 a.m. Monday morning after incredible demand prompted organizers to restructure the stage to allow more audience standing places.
Last night the band hit Terminal 5, and the New York music blogs have already begun their week of eulogies:
The Village Voice: "We are gathered here in New York City's Terminal 5 to say goodbye to one of the most impeccable music projects of our adult lives."
Consequence Of Sound: "Things did get emotional once the night reached its end. After a heartfelt thanks, Murphy beautifully sang his tribute to LCD Soundsystem's hometown in "New York, I Love You but You're Bringing Me Down". It was a sad moment for everyone there, but if the band had to retire, they're doing so in a perfect manner." The site has a good recap of Monday night's show.
For those of you without tickets or a plan to watch the streamed show, start getting sad now:
REAL LIFE. REAL NEWS. REAL VOICES.
Help us tell more of the stories that matter from voices that too often remain unheard.