The Huffington Post debuted its first foreign language edition Monday with the launch of Le Huffington Post, a French language site published in partnership with Le Monde and LNEI (Les Nouvelles Editions Indépendantes).
The site was officially unveiled to members of the media at a press conference Monday morning at Le Monde headquarters in Paris. There, Huffington Post Media Group President and Editor-in-Chief Arianna Huffington, Le Monde CEO Louis Dreyfus, Le Huffington Post Editorial Director Anne Sinclair, Le Huffington Post Editor-in-Chief Paul Ackermann, Le Huffington Post publisher David Kessler and LNEI owner Matthieu Pigasse explained the new site's mission and vision to more than 250 journalists.
Huffington explained that the site would embody The Huffington Post's DNA, combining the best journalistic practices of traditional media with the transparency, immediacy and engagement of the new media -- all with a distinctly French sensibility.
Sinclair, who is married to former IMF chief Dominique Strauss Kahn, faced questions about a potential conflict of interest regarding her husband, whose hotel maid sex scandal placed him in the headlines for much of 2011.
"Everything that should be on the front page will be on the front page," Sinclair assured reporters. "I don't think it'll be the core news story of 2012 but if it were it would be treated as such. There's no conflict of interest," she said.
"I do not mix private and professional life," she added.
"Every woman in her private life if not her public life has been through setbacks, ordeals, problems, and so when we see a woman who comes into the arena again and gets engaged in what's happening in the world it sort of gives hope and courage to every other woman," she said.
Below, see photos from the morning and a video from the group's entrance to the press conference: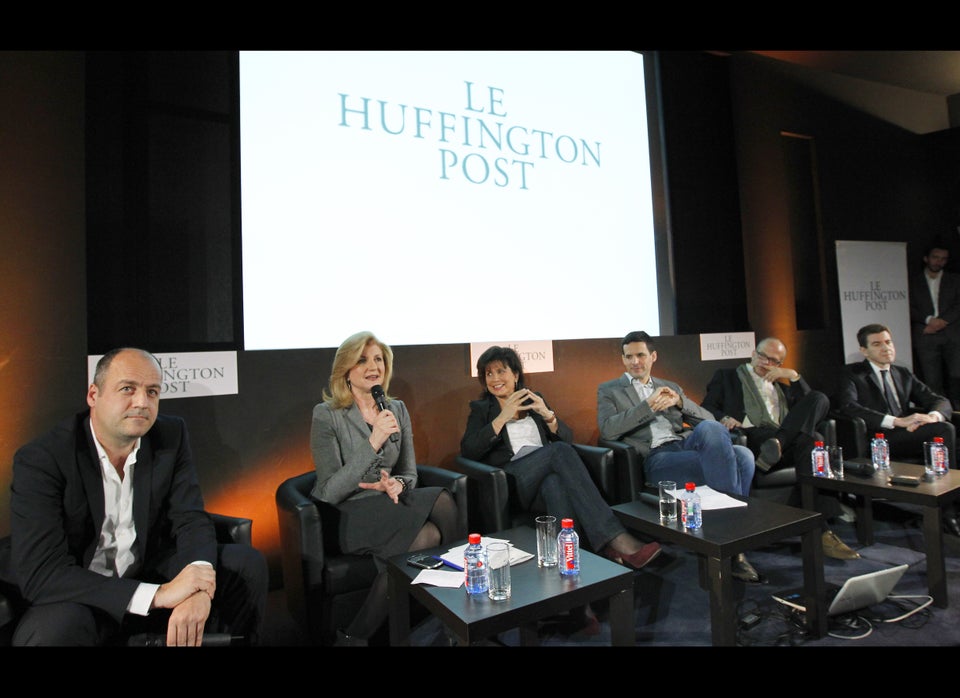 Le HuffPost Launch
Those who understand French can also watch the video report below from BFM TV:
Related
Popular in the Community