Kristen Beddard grew up eating kale in suburban Pittsburgh, long before it was trendy. Her mother fed her kale in soups, in salads or on its own as an after-school treat.
"In third grade, we played the game where you have to introduce yourself and add a food that matches your name," she told her hometown newspaper, the Pittsburgh Post-Gazette, in 2013. "I remember saying, 'Hi, I'm Kristen and I like kale.' No one knew what I was talking about."
So while living and working in New York, Beddard looked on bemusedly as kale became the "it" food, a Parmesan-dusted diet cliché and a code for healthy living. But she kept eating kale because she loved it, and it was delicious. "By the time we left New York City in August 2011," Beddard said to the Post-Gazette, last year, "it was hard to go to a restaurant and not find kale on a menu."
Beddard's husband got a job in Paris. But she didn't have a job herself. She didn't speak the language. And worst of all, there was no kale. That made no sense in the gastronomic capital of the known universe. Not only did kale rule menus in New York, California and half the restaurants between the coasts, but it was also a longtime dietary staple in Italy, England, Germany and much of the rest of Western Europe. But Beddard's beloved kale didn't exist in France. At farmers' markets and shops and restaurants, kale was as absent as a rude waiter. Beddard asked for it -- no one had any idea what she was talking about.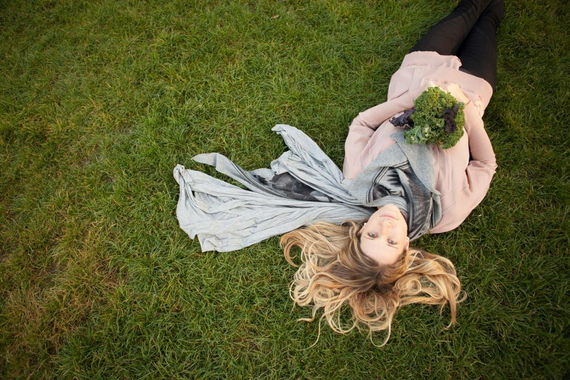 Beddard had found her raison d'être.
Two years later, thanks to a singularity of purpose, a sense of fun and marketing savvy from spending years working in the advertising industry, Beddard has single-handedly spearheaded kale's unlikely revival in Paris and in France at large. Her loosely organized venture "The Kale Project" has been featured in French Elle and Glamour, and in Le Figaro. She's become a fixture at farms in Northern France, where kale seeds are starting to sprout in the earth, and also at markets, giving people kale chip samples and slowly watching the kale trend take hold.
Kale is also starting to get featured on restaurant menus. On Beddard's charming blog at thekaleproject.com, she charts kale's gradual takeover of Paris, finding it on menus at trendy Japanese Izakaya or traditional neighborhood bistros. The chef at one of these restaurants, archetypally named Bruno Verjus (featured cooking in the accompanying Dark Rye video), said to Beddard, "The responsibility of a restaurant is to nourish." This comment struck home for the woman who'd grown up eating kale, one of our most nourishing and versatile plants, long before it was cool. "People go out to eat and deserve to be served something fresh and healthy," Beddard wrote on her blog in December. It's hard to imagine, but largely thanks to Beddard, the food in France has gotten fresher and healthier. Kale wins again.