For The Huffington Post's "4 Inappropriate Questions With..." interview, Lea DeLaria looked back on the time she was arrested in Missouri for being gay.
The "Orange is The New Black" star didn't reveal dates or specifics, but quipped, "I was making out with a girl by a lake. We were so busted! I so spent the night in jail."
Once they were behind bars, DeLaria said officers kept her and the other woman apart because "they were afraid we were gonna f**k in the jail, I guess."
The 58-year-old also recalled losing her virginity in the interview.
"The first time I had sex, I thought it was gross, because it wasn't lesbian sex and I didn't like it at all," she said. "Now, the first time I had lesbian sex, I thought it was, 'OH MY GOD! OH MY GOD!'"
And it sounds like her partner enjoyed the rendezvous.
"I remember the girl I was f**king said to me, "Oh my God, I feel like a virgin again," she said.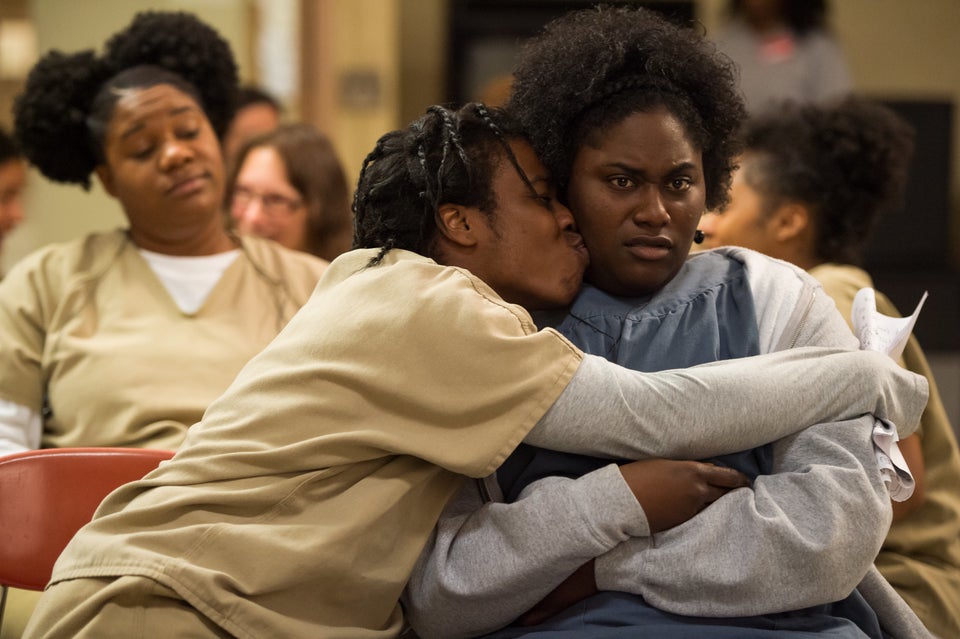 "Orange Is The New Black"