Lea DeLaria is busy. Sure, she is the most famous Butch on television - indeed, perhaps the only Butch that most of America knows. But did you know that she is also an extremely talented musician? Last year, she ran a successful campaign to raise money to record a tribute album to David Bowie -- House of David (I have a signed poster on my wall). In addition to that, Lea also speaks at college campuses all across the country - at places like Allentown, PA, Asheville and Cullowhee, NC, Cincinnati, OH and San Bernardino, CA. Not exactly gay meccas.
I got to ask the Orange Is the New Black star a few questions, for the second time -- call me one lucky fanbutch -- about her upcoming Evening of Comedy and Music at The Dinah in Palm Springs in April. First there was a very sincere apology from Lea because she was late. It was a scheduling error and I was not at all irritated, but how nice is it that she cared and apologized? Then there was some witty banter, because, as you know, she is very funny. She is also very genuine and personable. She may or may not heckle me at her show, she explains, because she doesn't usually heckle people she knows. Then again who knows? Lea says she never knows what she is going to say.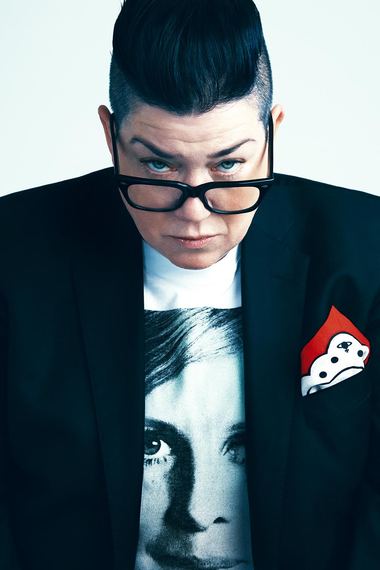 Photo: Sophy Holland
Are you ready for Dinah and the thousands of lesbians excited to see you?
Oh Lord, Save me from thousands of lesbians.
Somehow, I think you can handle yourself.
I'll be just fine, honey. I know how to handle the girls.
Have you ever performed at Dinah before?
Oh yeah, a bunch of times in the 90s.
I should have known that. In my defense, that was back when I was going for the golf.
You are the one going for golf! Honestly, every year that I was there working I would run in to like four girls who would say, "No, I am here for the golf."
What are you looking forward to about Dinah this year?
Palm Springs. I love Palm Springs. Very much looking forward to seeing my buddy Taryn [Manning]. Kate [Moennig] will be there as well. So that's always fun.
Will we see you out by the pool?
No, you are going to see me at the show and that is probably it. As much as I enjoy being "Bull Dyke Santa Claus." My fiancée calls me "Bull Dyke Santa Claus" because just the sight of me makes people happy. We find that really funny and have adopted it. As much as I love being "Bull Dyke Santa Claus," I am going to stay away and if you want to see me, you will have to pay for a ticket.
Did you have fun making House of David?
Hell yea. It was a fucking awesome experience all the way around.
The timing on the album was perfect.
If you mean by that that David died 6 months after I released the record...
Everyone was really upset when he died. Your album meant there was a whole new body of work that people could connect to and that was really powerful.
Huh... Yeah, I just sort of felt like I killed him. That's probably because of my Catholic upbringing that I think I am responsible for everything, so I felt really responsible for that. I was devastated by his death. Really, really bummed me out for quite a long time. I still talk about it with disbelief. I am still one of those people who can't quite believe it, but there it is.
Tell me about "A Man for All Seasons"
They hire me to lecture at universities and I go in and do a little talk(to the student body, and a Q&A and that, as they say, is that.
[I note that the current dates are in very small cities and ask how well she is received.]
I am incredibly well received. I am on a very, very, very popular television show. I don't think those questions are as pertinent in the 21st century as they were in the 20th century. So, instead of thinking that they are in small towns, it is a university town. I am speaking at a university, to the student body. So, these are educated liberal universities or I wouldn't be there in the first place. And it's ridiculous for us to ghettoize ourselves and think of ourselves as only queer people. Yes, there is still a lot of stuff to work through and work to be done. But we have to recognize who our allies are and work with them. And they are in every university in the country - every liberal university.
Back to Dinah, what can we expect from your show?
There will definitely be music there. For those of you who only know me from Orange Is the New Black, and let's be fair, that may be a whole lot of the women at Dinah, they need to know that I am also a pretty accomplished stand-up comic as well as a jazz singer, and I incorporate those things into a show. I am incredibly improvisational. I will talk a lot about the election, but not like in a really heady way. More like the politicians can suck my big, black cock, which might be a little rough for some of these girls. As I said, I have been to Dinah before and there are a lot of big-haired lesbians, so I'll see what is going on.
What can your fans look forward to from you?
The new season of Orange comes out on June 17. Season 4. I normally would insert some kind of crazy joke here, but instead I am just going to say that. That is really all I can talk about in terms of Orange. My calendar comes out once a month with whatever dates, whatever universities I am speaking at and where I might be doing House of David because I am starting to tour that out. There are a couple of big things coming down the pike that I am not yet at liberty to discuss. That is about it. I think that is enough for anybody isn't it? It's a lot of fucking shit.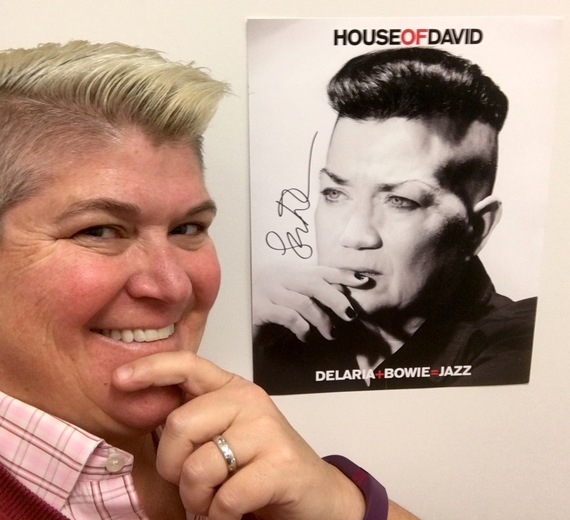 Yes, Lea. It is enough. I am exhausted just thinking about it. Catch Lea DeLaria at her show at Dinah on Saturday, April 2 at the Palm Springs Convention Center. Check Lea's website to keep up with her - or at least you can try.
It is totally Butch to interview the most famous Butch there is. I am very excited to Be Butch!
Popular in the Community