Lea DeLaria recently lost a significant amount of weight and told Conan O'Brien what her secret has been.
In an appearance on O'Brien's show Tuesday night, the actress known for her role as Big Boo on "Orange Is the New Black" said she'd recently lost fifty pounds.
"They told me I had diabetes, high blood pressure, and high cholesterol all at the same time," she said on the show, quickly adding: "So basically all I can eat is pussy."
Conan's straight-faced response is incredible as sidekick Andy Richter chimes in by saying he'd have loved to be there for that doctor's appointment, inferring that the doctor recommended that sort of diet.
After a beat, Conan finally responds by saying, "As long as it has no gluten, I'm in."
The conversation continues with DeLaria talking about her broken engagement, being friends with her exes, how she's the "lesbian Jack Nicholson" and more. You can watch the whole thing above.
Thank goodness for late-night TV.
Support HuffPost
Every Voice Matters
Before You Go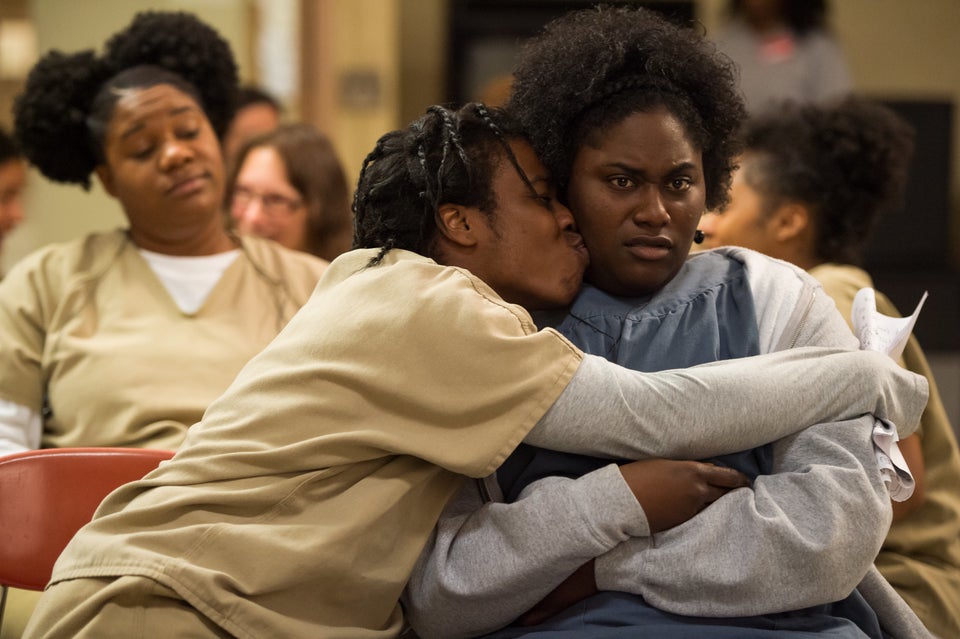 "Orange Is The New Black"
Popular in the Community