Lea Michele has finally addressed all that "Glee" drama ... sort of.
While appearing on the "Late Show with David Letterman" on Friday, May 16, Michele somewhat uncomfortably addressed the rumors. When Letterman asked whether or not the two "Glee" stars got in a fight, Michele laughed awkwardly before saying how "frustrating" and blown out of proportion the rumors are.
"It's really unbelievable, the amount of things that can be just completely made up," Michele said. "People like to pit women against each other and it's really annoying and really sad."
Although Letterman kept pushing for what really happened, Michele made a nice save at the end by joking over what kind of fight she would get in. "For me, if there were ever a real fight, I'd get a ring and put Jell-O in it, and I'd make it fun for everyone." Forget a sing-off guys, we're adults here.
Before You Go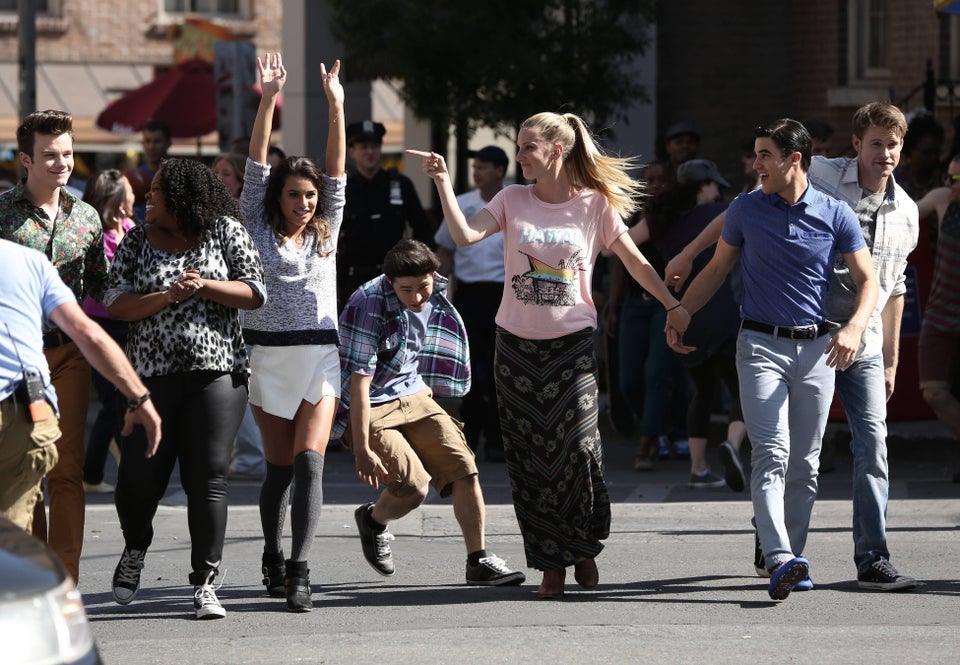 Glee Episode Stills
Popular in the Community