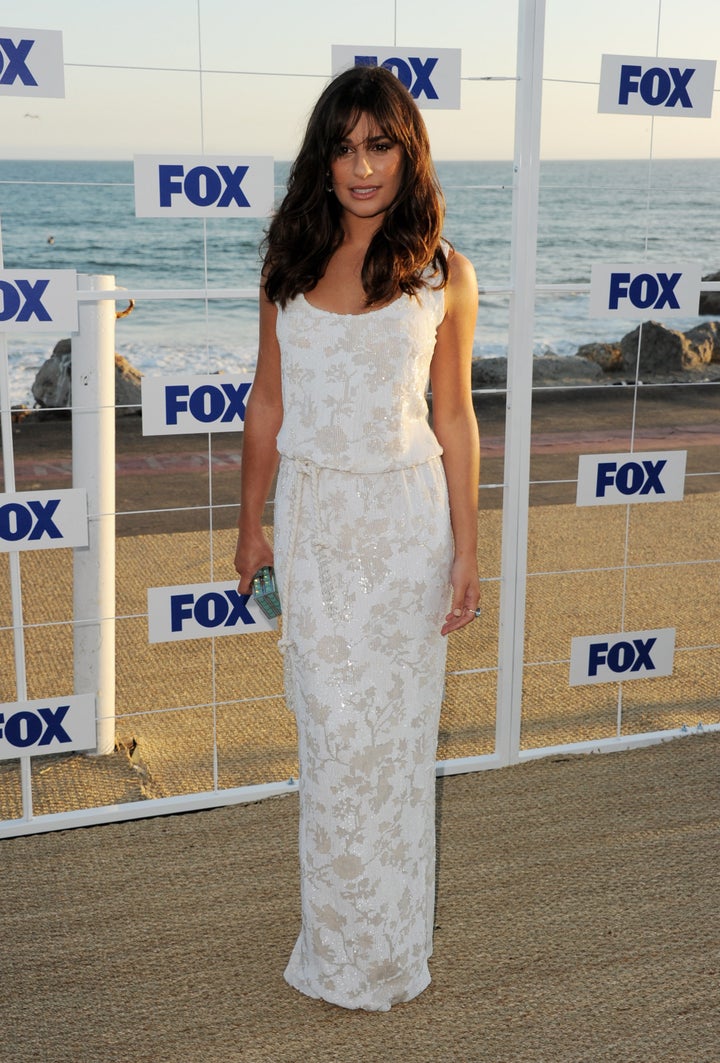 Things ended on a high note for Rachel Berry (played by Lea Michele) last season on FOX's hit show "GLEE." Okay, well, New Directions may have had an embarrassing loss at Nationals, but Rachel finally got her man--and we think that was more important to her (although she would never admit it).
And it looks like season 3 is going to be Rachel's best year yet. After all, if those graduation rumors are true, Rachel needs to go out with a bang. Will she say bye-bye to Lima, Ohio and hello to the Big Apple? What about poor Finn? We won't be getting the answers to these questions any time soon, but actress Lea Michele did chat with theTVaddict.com to spill some details on "GLEE" season 3.
It comes on no surprise that the newly reunited couple--Rachel and Finn--will be spending a lot of screen time together this season, but Rachel will also have some interesting story lines with a certain dapper Warbler. Maybe it has something to do with the school play that's happening this season. We could totally see Rachel and Kurt duke it out for lead diva.
"I know that I have some really great story lines with Chris Colfer and Darren Criss," Michele told the website. "I know that I'm going to be in the high school musical, which I can't say but it's one of my dream roles--not Fanny Brice [of "FUNNY GIRL"]."
As for this season's music selections? Looks like "GLEE" is taking a step back from top 40 modern hits. We really didn't think we could handle another Bruno Mars song anyway.
"I know that they're going back to a lot of classic songs," said Michele. "From the first script it was not a lot of top 10 songs but older songs, which I love and am so excited to sing--and lots of Broadway"
Show co-creator Ryan Murphy has already stated that the show's taking a step back from famous guest stars and themed episodes around a single artist, but how does "GLEE" starlet MIchele feel about that decision?
"I love focusing on the main characters, but I still love our guest stars," said Michele. "It's a great opportunity for people who may not be singers to get to come on and sing and have fun and for that I really hope that they continue to bring people on. As for the theme episodes, they are incredibly hard so if we don't do too many of those, I think I would be okay."
"You know what's so funny is that I feel like so many people are looking so far ahead, and honestly for me, I know what is coming up for Rachel this season, and I'm so excited for that so I try not to get too far ahead of myself, and I'm just focused on what I have to do right now."
REAL LIFE. REAL NEWS. REAL VOICES.
Help us tell more of the stories that matter from voices that too often remain unheard.