This week at The Pollination Project, we celebrate seven grantees who are developing leaders in their communities all over the world. In Kenya, Joan Otpi trains farmers to create fortified, nutrient-rich flour; in Pennsylvania, Janet Chambers launched a mentoring program for high school girls; and in El Salvador, Michelle Leach is giving youth a way to develop a local economy.
We make a new $1000 seed grant every single day of the year. These are the amazing leaders we supported in the past week.
Youth Alternatives in Rural El Salvador. In the Hacienda Uno community of rural El Salvador, youth have few job prospects and either emigrate or turn to a life of crime in order to provide for their families. Through her project, Sustainable Cacao - Alternatives for Youth, Michelle Leach is helping local youth to build a self-sufficient community. Michelle provides materials and training for youth to grow high quality cacao. Eventually she hopes to work with youth on constructing a shade-grown cacao plantation.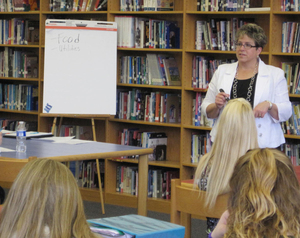 Mentoring Young Women in Huntingdon, PA. Janet Chambers' Smart Girl program provides mentorship to young women in Huntingdon, PA to help them plan for their future. Based on the Big Brothers/Big Sister Club model, Smart Girl specifically targets young women attending high school, and focuses on teaching participants about group accountability. Through the program, young women are given the opportunity to attend lunch time discussion groups, retreats, and guest speaker events addressing topics like life after graduation, how to have successful relationships, and financial planning.
Growing Fortified Foods in Kenya. Joan Otipi is leading a team of volunteers in the fight against malnourishment in Kenyan communities. Through her project, Joan and her team are training 100 farmers throughout Kenya in food fortification techniques. Farmers will be given education on enriching common food stocks such as flour with vitamins and minerals by mixing them with amaranth grains, cassava, soy beans, and moringa. Joan will also provide Kenyan families with education on gardening and nutritious indigenous recipes.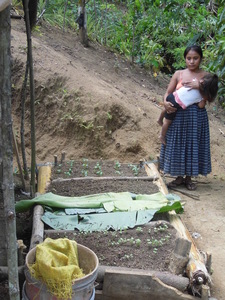 Fighting Food Insecurity in Guatemala. Fabian Pop Pop and professor Carlos Villanueva are helping residents from the rural Seluk village in Northern Guatemala to improve regional food security and community nutrition. Through their project, the Seluk Food Security Initiative, Fabian and Carlos are working collaboratively with Seluk residents to build agricultural plots on previously unused arable land. Carlos and Fabian will provide residents with the physical materials and resource management training needed to begin large-scale agriculture, as well as establishing orchards for twenty three families in the Seluk area.
Using Recycled Materials to Create Women's Shoes in Oakland, CA. Daisy Ozim is the creator of Resilient Wellness, an organization in Oakland, CA that connects individuals with the holistic and preventative healthcare resources they need to live healthy, active lives. In partnership with Resilient Wellness, Daisy launched 13th Goddess, an initiative to use recyclable materials diverted from landfills to make fashionable shoes for women. In addition to 13th Goddess' positive environmental impact, Daisy uses the proceeds from any sale to support Resilient Wellness' programs.
A Guatemalan Human Rights Activist Pursues Justice. Sandra Hannen works in Guatemala helping youth organize social justice and human rights campaigns in the face of ongoing threats and harassment. Recently, one of Sandra's colleagues became the victim of intimidation and a series of physical attacks, but when he took the perpetrators to court corrupt judicial officials dismissed the case and threatened him with jail time. At the request of one of our Grant Advisers, The Pollination Project has established a special Guatemalan Activist Safety Fund to pay for the legal costs associated with protecting Guatemalan human rights activists.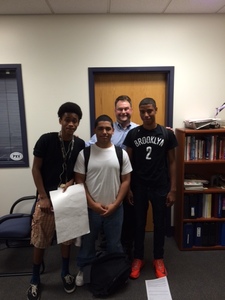 Mentoring Underprivileged Youth in Philadelphia, PA. Christopher White is the founder of Future Leaders Today (FLT), a Philadelphia-based after school mentoring program for underprivileged teens who are struggling with their academic performance. Through FLT, Christopher provides servant leadership development, mentoring, and local leader networking programs to high school youth. The programs offered by FLT reconnect alienated youth with communities who are invested in their future while teaching participants a sense of individual responsibility through service to others.
Calling all HuffPost superfans!
Sign up for membership to become a founding member and help shape HuffPost's next chapter