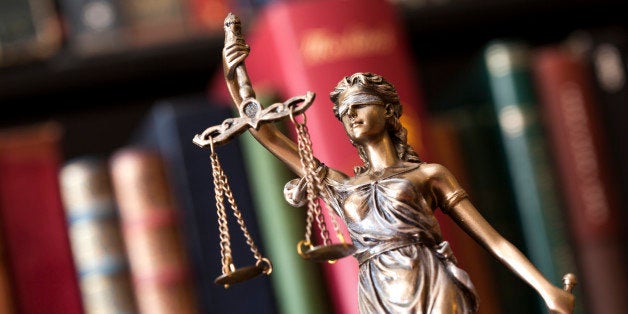 A leader is one who knows the way, goes the way, and shows the way. John Maxwell

An effective leader guides others on the path to change and growth. The result of their efforts is the type of transformation which occurs both internally (as new leaders discover their leadership potential) and externally (as community members organize and engage in policy reform efforts). Bonnie Allen exercises leadership by focusing on the implementation of ideas and strategies for the furtherance of social change. She works in partnership with members of the Mississippi Center for Justice ("MCJ") to implement an integrative problem solving approach which includes: community organizing and community engagement strategies. This is a people centered approach to advocacy. Community members aid in setting the agenda and inform the strategy for seeking social change.
Bonnie Allen is a clinical professor, leader in the nonprofit law field, consultant on racial justice issues, and leadership development trainer. Allen has extensive experience in developing innovative clinical legal education programs and leadership development training for public interest lawyers. Through these experiences, she "hope(s) to contribute to making the case for how the law when it operates justly serves individuals, communities, institutions, and societies by helping them operate at their highest level to create the greatest good." This hope in the future has inspired others to join her in the process of leading social change.
I had the honor and privilege of learning key lessons on leadership from Bonnie Allen when I interviewed her for my book project, The Lawyer as Leader: How to Plant People and Grow Justice. As I observed her advocacy work, I learned the importance of building key strategic partnerships in order to address inequities and eradicate marginalization. Allen provides inspiration for attorneys to leverage their leadership skills to advance social change.

Leadership Lesson #1: Leaders model the way by training and mentoring others.
For many years, Bonnie Allen has been actively involved in building the leadership capacity of lawyers and community stakeholders. Allen is an influential contributor to the legal profession and society as whole which is evidenced by her leadership in many social justice initiatives. In partnership with the University of Maryland Francis King Carey School of Law, she established a Katrina Summer Clinic on the Mississippi Gulf Coast, taught in the ethics and professional responsibility clinic, and supported the launch of Leadership, Ethics and Democracy Building Initiative. Also, she has provided organizational leadership and leadership development training at a number of legal services providers.
In addition to her legal training, she has also obtained a Masters in Theological Studies with the goal in mind of creating meaning within the professional dimensions of her life and seeking an understanding of vocation/calling. Within this capacity, she served as the President/Chief Executive Officer for the Center for Law and Renewal. She has supported other lawyers in the process of discovering their purpose and integrating the dimensions of faith and justice. Bonnie's leadership journey demonstrates the importance of showing the way by encouraging others to tap into their leadership power.

Leadership Lesson #2: Leaders recognize the power in their hands to make a difference.
Lawyer-leaders recognize the importance of utilizing their legal skills as tools to effect social change. This process begins with identifying these tools and recognizing the moral responsibility to use them for the greater good. Professor Bonnie Allen believes lawyers are in a prime position to facilitate the process of social change through the use of their lawyering skills as a tool. Allen acknowledges that lawyers have "more tools than most good advocates." These tools include oral advocacy, legal research and writing, and understanding how the law, systems, and government function.
According to Allen, the legal profession endows lawyers with great leadership responsibility and an esteemed position. She notes when referring to the role of a lawyer that "we have the keys to the kingdom." The keys to the kingdom are evidenced by the lawyer's ability to have access to the courts, exercise technical training, and demonstrate understanding of how systems operate. These keys (when leveraged as tools) aid in furthering the cause of social justice and opening the doors to the realization of justice. Since lawyers possess the keys to the kingdom, they are challenged to put them to good use. This goes beyond having keys in one's hands to taking action by opening the doors of justice and freedom for others.
Leadership Lesson #3: Leaders help others to see the world through 'new eyes.'
Allen and the lawyers of Mississippi Center for Justice are committed to training the next generation of lawyer-leaders. Ten years ago- in the wake of the devastation of Hurricane Katrina, law students traveled from across the nation to offer legal services and lend a hand at MCJ. MCJ served as the volunteer hub by organizing these students, coordinating the legal services, and partnering with legal clinics (like University of Maryland School of Law). These law students participated in a number of community legal clinics and performed a range of tasks from community outreach to intake. With their assistance, over 1,000 clients were served.
For example, law students played an integral role in the affordable housing campaign in order to protect the rights of those displaced after the devastation of the storm. They collected data related to eviction rates, analyzed this data, and identified trends in court actions that had a disproportionately negative effect on those who appeared in housing court pro se. Through this process, law students gained valuable tools of qualitative research, fact investigation, client counseling, and interviewing. These law students also offered direct legal services under the supervision of licensed lawyers. They wrote appellate letters on behalf of those who were denied Federal Emergency Management Agency benefits. Between 2009 and 2010, law students labored for the cause of justice by "using a mix of representation, legal clinics, document review, and teach-ins, to stave off imminent homelessness." Through this experience, students learned the importance of using a multifaceted approach to systems change by combining traditional lawyering skills (legal research, writing, and analysis) with community education, policy advocacy, and community-organizing tools.
Metaphorically, Allen characterizes this learning experience as law students gaining "new eyes." "The law students involved were able to 'see' through a new lens as they learned to recognize the critical role of lawyers in advancing equity and protecting the rights of individual survivors. They can also now see the importance of holding the government accountable for remedying systemic failures. According to Allen, "Katrina gave lawyers 'new eyes' to see injustice more clearly in this country, and that the rule of law, democracy and civil society could no longer be assumed in America." These new eyes informed their professional formation as they began to see themselves as engineers of social change with the ability to take a stand for justice. The law students recognized the power that lies within when they use their legal training as a tool to effect social change.
Today, each of us can realize this transformative power by making a commitment to promote the common good. The leadership lessons that I learned from Bonnie Allen's example can serve as a practical guide for advancing equity, building collaborative partnerships, and taking strategic action to make justice a lived reality for all.
Popular in the Community