I've known Kellie McElhaney for a decade. An expert on gender issues in the workplace, she's an associate adjunct professor and founder of the new Center for Gender Equity and Leadership at UC Berkeley's Haas School of Business. Gap Inc. has had the opportunity to work with Kellie over the years and I've personally had the chance to experience her progressive and provocative thinking on corporate sustainability and issues impacting women in the workplace.
Next week is Equal Pay Day, which will be held this year on April 4. Unlike some fixed holidays, the date is adjusted annually to symbolize how far into the new year women must work to earn what men earned in the previous year. Although not a major improvement, this year's date moved up from April 12 in 2016 to represent the narrowing of the gender pay gap by approximately one cent, from 21 cents to 20 cents. In other words, the average woman still earns only 80 cents for every dollar earned by men.
Equality, including gender equality, is critical for companies and employees to thrive. I sat down with Kellie to talk about the latest in the important area of gender equality research.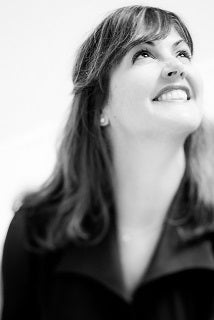 How do women as corporate leaders improve a company's financial, environmental, and social performance?
In my research, I look at companies with zero women on the board and those with one or more female board members as well as a company's Environmental, Social and Governance (ESG) performance score, as rated by MSCI. Companies with one or more female board members were correlated with higher ESG performance. Further, McKinsey, Credit Suisse, Mercer and others have produced empirical evidence that companies with more women in leadership outperform those with fewer women in leadership. Correlation is the key word here. Causation is more difficult to prove since we do not yet have significant amounts of companies with majority females in leadership. It simply stands to reason that a diverse group of leaders make smarter decisions, including decisions that improve the financial performance of the company.
I noticed that my MBA sustainability classes were oversubscribed by female students, in relation to the overall demographics of national MBA gender stats. The Aspen Institute first came out with data around 15 years ago indicating that female MBAs – future business leaders – listed in their top three job seeking criteria that the company was committed to Corporate Social Responsibility. And we know female consumers are more likely to purchase a product when it's linked to a cause – social or environmental – and that attribute was communicated clearly.
In your forthcoming paper, Eliminating the Pay Gap, you set out to demystify what "equal pay" means. Much has been said about the gender wage gap, so why the continued confusion?
Part of the confusion is that corporate pay has largely been opaque, both inside and outside of companies. Google gets credit for being the first company to gather and release workforce headcount numbers on gender and ethnicity. Companies use the term "pay equity" without clarification of how they measured it.
There are three levels of measuring pay. The first is "organizational," which is the average that men and women make across a company at all levels. This is the easiest to calculate and the hardest to achieve because the majority of companies have more men in the upper echelons of leadership and their higher salaries tilt the average. The second measure of pay equity is "by level," which is calculated through the corporate hierarchy (analyst, manager, director) and show that there is equal pay for equal work. For example, a manager in finance has the same level of job responsibility as a manager in merchandising. Finally, measuring equity in "like for like," meaning an examination within each unit, and comparing men's and women's pay in the same job.
I always trust data when it is analyzed by a third party. Gap Inc. collected its data then shared it with an outside data analytics firm, which confirmed it pays men and women on average the same for the same work – the first Fortune 500 company to do so.
You've consulted for major companies and have seen different work cultures in action. Do you think women not helping women is a myth or reality?
This is a really tough one for me. In 90 percent of my women's leadership sessions, a female will say, "I have had horrible experiences with female bosses and would far rather work for a man." Several other women chime in to agree and the "horrible women boss" stories accumulate. I truly feel a pit in my stomach, as we are perpetuating the myth of the queen bee or the catty woman, which holds us back. Often we have had far more male bosses – including a few difficult male bosses – and far fewer female bosses overall. Therefore, having one female boss who was difficult out of many and mostly male bosses, skews the overall perception.
It is an under-researched topic in need of further investigation. In one tranche of empirical data, research suggests that this perception tends to exist more in male-dominated industries or functions in which top roles for woman are perceived to be fewer. Women feel they must compete against each other to get those few slots.
When you look at your current MBA students, what challenges are they facing compared to ten or fifteen years ago?
At the current rate of gender pay gap, we are looking at 2059 until white women are paid equally to men and even longer for women of color. Women still choose to negotiate less often, and are better at negotiating for their teams or for others than they are for themselves. And if they are a strong and assertive negotiator, they are still penalized by being less likeable.
Here is the good news: gender bias and inequities have just been drop-kicked to center stage in this country. My students are far more aware of gender-bias and other biases. And I am extremely hopeful based on this observation: my male students are absolutely aware, involved, and committed to gender equity as well. At Haas, our male MBAs have started a "Manbassadors" program in which they study the data and discuss ways in which they can become part of the solution.
Is there a female role model or archetype that has influenced how you lead?
You know, I've never had only one. My first is Wonder Woman. To me, she represents a deep commitment to social justice. I feel fortunate that I have my own "justice league" of men and women who work alongside me, and support me when I get exhausted, stuck or and fall down. Wonder Woman also has the Lasso of Truth. So often, I feel like we are afraid to call out the truths of bias and discrimination. And, being fierce as she is, Wonder Woman also has the ability to express empathy. Strength and empathy are sometimes viewed as antithetical for women when, in fact, they make us more powerful.
You are a proud mom of two daughters. What's one thing you've experienced that you'd like them to as well and one thing you wouldn't? What do you hope for them in the future?
One negative thing I continue to experience is retribution for speaking up about bias and inequities. Often when you use your voice, people distance themselves from you, reject you, label you, and dislike you. Maybe at this stage in my life, I need to get over needing to being liked. Now that I am so deep in the data, I can empirically support that these inequities exist.
The best thing that I have experienced is that I have the support, strength, belief, and love of a circle of powerful women around me. When one of us needs to be propped up, the circle extends their hands and tightens up. There are men in that circle as well - admittedly fewer- but some good, powerful men. I tell my girls all the time that they need to develop this circle of women, and then I tell them that I will always be in their circle.
Related
Popular in the Community