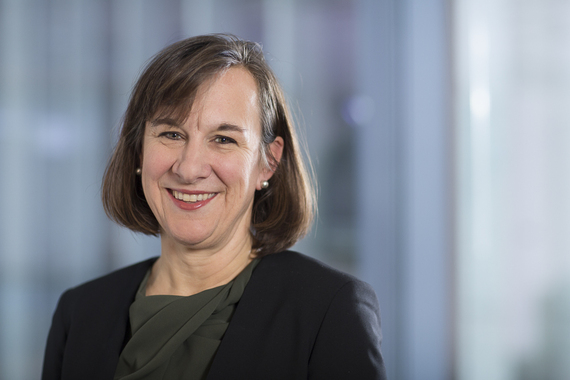 "Asking for help ended up being exactly the right thing." This takeaway from a challenging situation early in her career embodies the spirit with which Chairman and Chief Executive Officer, Janet Foutty, now leads Deloitte Consulting. Reminiscing to that time when she requested of her senior partners to bring in the cavalry, "My only mistake was waiting too long to ask," and doing so "ended up being viewed as a positive." Indeed, her greatest forward-looking challenge may be turning the CEO stereotype on its head by imparting to a squad of driven intellectuals and overachievers the core belief that fueled her success and that will drive her firm's future:
"The team's success is more important than mine."

Foutty enters her role amidst the firm's significant growth trajectory. Surely, William Welch Deloitte could not have dreamt in 1845 that Deloitte at-large would boast over 225,000 employees, would be ranked as one of Fortune's 100 most exceptional companies, and that Gartner would name its nearly 40,000 consultant arm--of which Ms. Foutty is now the U.S. chief--number one by market share. In this new world, Foutty is taking measures to carry smaller firm successes from the past into a growing future.
Since Foutty's December 7, 2015 promotion, she has delivered her vision of the firm--collective unity and individual professional longevity through fulfillment--via direct personal interactions whenever possible. Of course, written communication is inevitably necessary in which case Foutty carries into it her stance that "intimacy is of utmost importance." She has a very deliberate fireside style that promotes three primary messages:
"Strategic choices in time and career management must inevitably be made, but health and family are at the forefront;
Assume and expect positive, glass-half-full, intent in all your interactions; and
Take a step back and know ... [as leaders], your only job is to ensure everyone is as successful as possible."
What's more, she enjoys great personal vigor and fervor recounting the triumphs and knowledge gained by asking for help and portrays doing so as a strategic asset.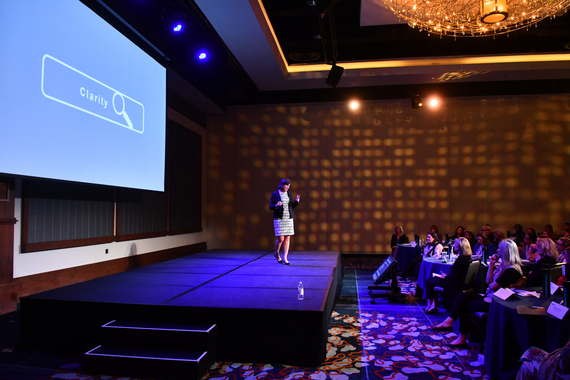 A Bethesda native and 25-year Deloitte veteran, Foutty's affinity for the collective in the spirit of the African proverb "... If you want to go fast, go together," seems to draw origin from family, who she mentions only with glowing superlatives. She is the mother of "two amazing teens" and the wife of an "outstandingly supportive husband." Foutty's sister, a history professor, is "my best friend in the universe."
Foutty also draws from her upbringing a zeal for individual passions, possibly because she experienced safety in career experimentation from an early age. Already firmly ensconced on a seemingly set scholastic road, her parents' "path toward PhDs shifted dramatically toward their passions." Close to finishing her PhD in sociology, her mother became an artist. Her father, an MD/PhD, shifted to primary scientific research. What's more, her friends outside work enjoy a mix of life walks--artists and psychiatrists, for example. At Deloitte, Foutty aims to ensure that consultants' work experiences coincide as much as possible with their interests and grow their potential. An advocate of risk-taking, she holds that failure "is not as bad as you think" as long as you ask for help and inquire of yourself, "What can I learn?"
Similarly, I encountered an off-the-beaten-path approach to leadership when I challenged her to name someone who most influenced her as a leader. "Emulation and role-modeling are dangerous." Rather, the collective contribution of many mold her vision of the perfect leader who embraces:
Hard work
Compassion
A deep caring and sponsorship of colleagues
Fearlessness
Relative indifference to a set path or personal outcomes in favor of learning and impact
This type of clear, independent thinking also comes forth in the way she sees daily dealings at Deloitte Consulting. She does selectively hint at mold-breaking in her plans for the firm. Foutty devoutly stands for efficient communication over politicking or grandstanding.
"Obsessed with preparation," she aims for the de-standardization of the one-hour meeting and an interaction style between consultants of "authenticity, clarity, directness, and confidence in innovation."
All this certainly appears fantastically appropriate. We at Berdeo Group believe that Foutty's philosophies are critical given global enterprise growth stemming from the entrance of massive emerging markets into the broad economy. Leaders must turn to individuals' organic passions and self-forming teams/firms to drive a level of commitment and distinction that protects excellence from the dilutive effects of size. As always, we showcase leaders like Foutty who actively evolve their leadership philosophies to meet the rapid evolution of the global economy.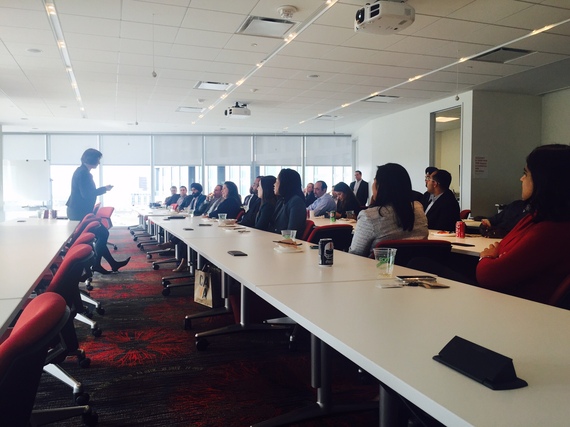 Both within and outside of Deloitte, Foutty has a mission to increase the presence of females on the leadership and C-Suite landscape. She also sees "analytical rigor" as the ultimate skill for today's aspiring professionals. As such, bolstering STEM education in U.S. schools--particularly for girls and women--is also one of her core pursuits.
According to Deloitte, Ms. Foutty "is the only female CEO to lead a consulting practice of this scope and scale," and I saw quite clearly why, although it is inevitably early to establish the stickiness of her beliefs. As we closed our discussion, a memorable professional experience from which she has drawn is "a partner I worked for on a project who would offer people rides home at the end of the day. His undivided attention in a non-orchestrated setting really meant something. I really took that to heart." As hard as it may seem given the firm's size, it certainly does seem that Janet Foutty is prepared with an inspiring and appropriate vision for Deloitte Consulting--an intimate, innovative, collective unit of authentic collaboration to the core.
____________________________________________________________________
Laura Berger is available as a speaker, workshop facilitator, and private coach. For more information, visit Berdeo Group
Want to discover how emotionally intelligent you are? Take your EQ-i assessment here!
Calling all HuffPost superfans!
Sign up for membership to become a founding member and help shape HuffPost's next chapter