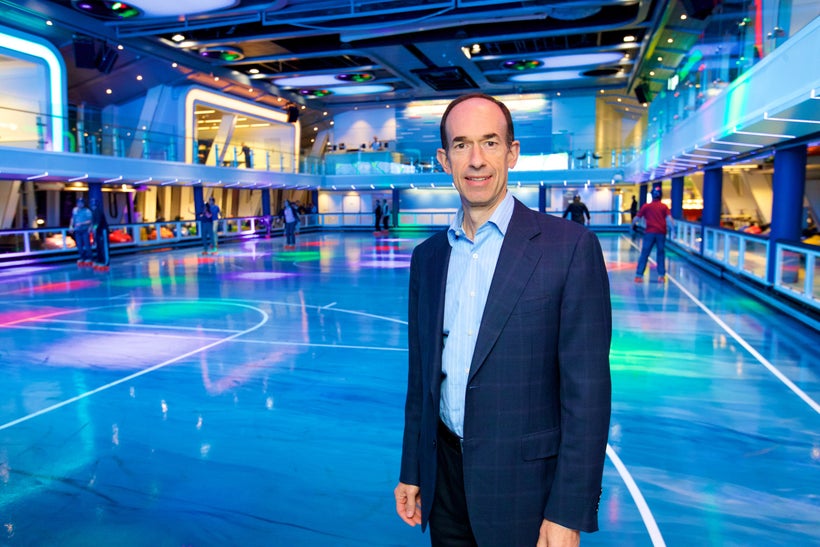 "I am comfortable that this company for which I've worked for such a long time believes in doing the right thing. I wouldn't want to be here if I felt there was a conflict between my values and the company's core values," declares Adam Goldstein, President and COO of Royal Caribbean Cruises Ltd.
For sure, Royal Caribbean's emblematic status as stewards of environmental stewardship is ironic given what many travelers look forward to at the bon voyage party—a let-your-hair-down experience sailing away from day-to-day obligations on a 230,000-ton ship where the liquor budget abounds, the casino is almost always open, and the food is unlimited. In the background, however, the company is in its second year of an alliance with the World Wildlife Fund, with core mantras (per Goldstein) such as "without healthy oceans, we don't have a business," "absolutely nothing goes overboard," and "on our biggest ships nothing goes to landfill anymore." The Royal fleet also plans to be "35 percent more fuel efficient within three years against a 2005 baseline … and will drastically reduce sulfur emissions through Advanced Emissions Purification units known as scrubbers." And he relays such statements of aggressive conservancy with a matter-of-factness as if they are family values passed down over centuries.
At Berdéo Group, we work with leaders every day in a world where employees, shareholders, and stakeholders alike crave members of the C-suite who walk-the-talk. Goldstein is undeniably that guy. And it may root in the three of his four years at Princeton through which he mastered adversity and appreciation for this Earth. During this period, his perspectives on adversity likely drifted from the mainstream, "because in my particular frame of reference, having a serious but undiagnosed back problem, not being able to sit down for a year … ruining the nerves in my elbows … laying on my back holding the book above me, having months where I took five and six hot and cold showers … to get through the night, maybe … I have a perspective that keeps things very much under control when they could otherwise become very challenging."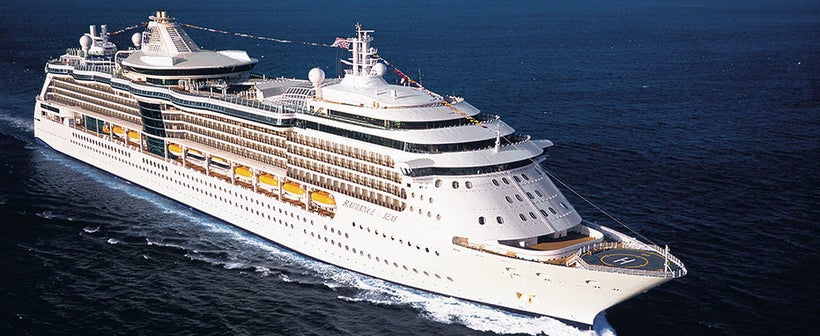 His greatest career episode in adversity came with the Radiance of the Seas, when the customer service delivery to the guests "melted down in the inaugural period" of 2001 while his "customers lived with us 24/7 … a situation very few businesses encounter." Royal was out to revolutionize the greater portion of what they did aboard Radiance. While changing their methods, Royal also deviated from its tradition of staffing new ships with veteran personnel, opting instead for fresh land-based talent. "Eventually, over the months, things calmed down, the beginners became veterans, some didn't make it, and we injected more veterans." Now, Goldstein is fond of that experience for "challenging [our leadership] to pay attention to the first principles in doing any big projects in the future." Undeniably, at a company holding individual assets worth as much as $1.35 billion, small ventures are few and far between. Goldstein posits "there's a natural tendency to think you've thought something through … and you really have to try to test that assumption." He also admits "humans have great difficulty anticipating problems and predicting the future," but thankfully, "the bones of the ships today are very traceable to what" was "a very painful failure at the beginning"— Project Radiance.
Despite his vibrant, challenging day-to-day at Royal, Goldstein's responsibilities seem almost as great when away from the office. He manages through his mantra for success—"a balance of excellence." Significant, prevailing forces foster equilibrium with his profession through: "a very strong commitment to my family" who happen to be "extreme concussion activists;" serving on the advisory board of Our Kids (of which he is also former Chairman), which in great part oversees three to six thousand foster children and a $100 million annual state grant; involvement in national energy security for the last 12 years, and a prolific passion for running. This year's Maccabiah Games in Jerusalem is the first occasion on which he represents the United States in a half marathon.
After thirty-years of success, Goldstein has an eye on tomorrow's leaders who will replace him with optimism. "The young twenty-somethings are very positive and … excited to engage with the world and … are much more open-minded about diversity." Notwithstanding, worthwhile traditions remain important: "Many times, having deep experience in what you are doing really matters," rather than a perceived trend to excel through a broad focus on the subject matter of your work. What's more, while "very well-educated people coupled with technological opportunities … have more potential to create new business opportunities and to invent and innovate new things, … I don't think you can go away from people taking time to really put in the effort to master discipline," he says.
He continues by advising, "It's really helpful to do the basics [reading, writing, and speaking] right … No matter how technological the world becomes, you will never go wrong by having strengths in those areas." He also feels, "It will always be helpful to make your presence felt in a room, conference or one-on-one discussion and to have a point of view." Goldstein doesn't want a young worker "to come to me and say, 'You're the president, so which option, A, B, or C would you like to do?'" He greatly prefers "someone who comes to me and says, 'I am recommending A, but I'll tell you about B and C.'"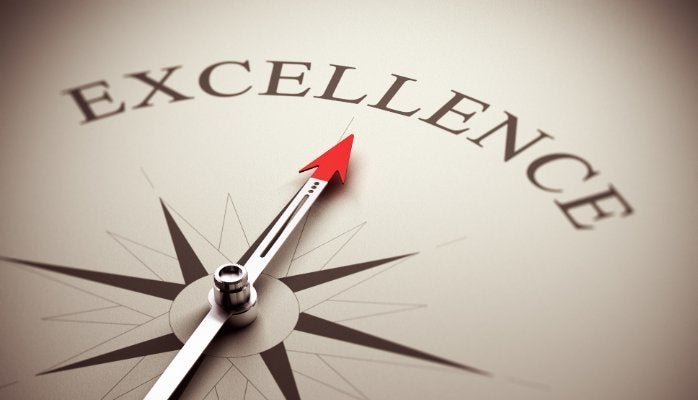 Goldstein leads his life in- and outside of work conducting an orchestra of pieces as vast as the ocean. After our time together, it is clear, he will look back on his years as "a balance of excellence." To that end, his life is a microcosm of the company he serves and that has served him, "creating central memories in people's lives through the vacations that we deliver to them," while also doubling 2014 earnings per share alongside a double-digit return on invested capital by the end of 2017. Goldstein and his company can certainly both make the same claim — "We have been able to do well by doing good."
______________________________________
Want to discover how emotionally intelligent you are? Take your EQ-i assessment here!
REAL LIFE. REAL NEWS. REAL VOICES.
Help us tell more of the stories that matter from voices that too often remain unheard.
This post was published on the now-closed HuffPost Contributor platform. Contributors control their own work and posted freely to our site. If you need to flag this entry as abusive,
send us an email
.