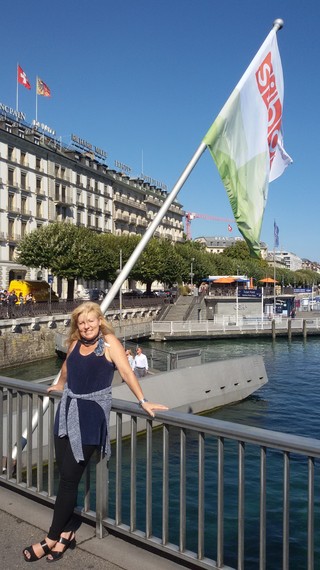 (photo courtesy of Agility3r)
Sibos is an annual event that connects over 8,000 people from 212 countries from the entire financial ecosystem. Having gone for three years myself, this year marked a visceral tipping point between the traditional compliance oriented banking community and the innovative emergence of blockchain technology. Globalization and open data have made an undeniable imprint that will continue to force new mindsets across the industry. There are several experts in this space and I invite you to take a deep dive into blockchain technology and the implications with Don Tapscott. Beyond how this technology enables global business functionality, I want to highlight another technology- namely, leadership. There were three people in particular who stood out with a message about how leadership can enhance business outcomes in banking industry: IBM's Ginni Rometty, BankserveAfrica's Chris Hamilton and Bisto's Daniel Vogel.
IBM's digital platform generates at present 80 billion in revenue and 38% of that revenue is built upon helping industries become digital. Ginni Rometty's message was that we need to remember that digital is a launchpad and the true destination is cognitive business. Rometty is quick to remind us that machine learning is about the cooperation and coordination of smart individuals and smart machines.Human interaction in conjunction with technology enable insight. Data is data. What makes data information is contextual. She says,
Ultimately your competitive advantage is being cognitive. The advantage will go to those who will go and extract insights from the data we all talk about.
One of the rubs of this extraction is for individuals to cross-pollinate. Instead of being industry experts we must become ecosystem experts. To understand business ecosystems better we will have to be more open, more collaborative and more adaptable. Insight extraction requires a much more malleable and curious mind, a much more learning mind, and a mind that values augmented help.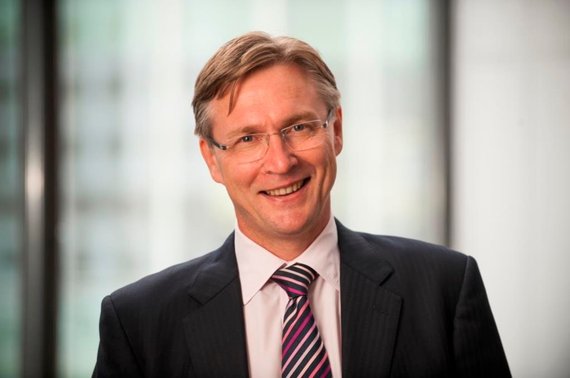 (photo courtesy BankservAfrica)
BankservAfrica has a brand based on interoperability. Interoperability is the capacity for an organization to leverage human capital, technology, and business processes to coordinate disparate sytems in a way that allows transparency, accuracy and swift decisions. In a way, BankserveAfrica has had 40+ year gearing up for era Ginni Rometty so articulately framed. I asked CEO Chris Hamilton how his organization strengthens its capacity for this high level coordination. There was so much wisdom in his response. A sliver of a sliver is,
You have to know the difference between governance and leadership. Governance has to do with the long view and creating parameters for people to work within; leadership has to do with relating to people and listening to and enabling other's intelligence.
It is the coordination of systems, technology and human interaction that enable interoperability. The human dynamic is often the constraint and having the ability to be an architect and a sounding board can make a significant difference in the speed of business problem solving and outcomes.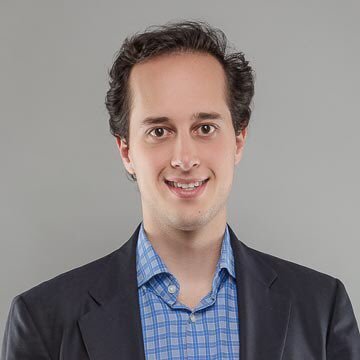 (photo courtesy Bisto)
Bitso is a currency exchange offering a bridge for participants to connect between novel financial platforms, like Bitcoin and Ether, and Mexican peso. What is most remarkable about Bitso is the founder Daniel Vogel. Daniel was one of six individuals talking about #FinTech Hubs. Over a lunch meeting I learned that his commitment to help create accelerated payment processing for Mexico literally came from the heart. Ivy League educated from both Stanford and Harvard, Vogel had been part of a successful technology company Quancast. On one level you might think he had it made - great education, great company. He was reading Clayton Christensen's How Will You Measure Your Life? This question caused Vogel to do some soul searching. Doing research and learning about some of the challenges of the unbanked in his homeland, Mexico City, Vogel found a meaningful way to leverage his skill.
Data and intelligence can only take us so far. We can go beyond if we continue to be learners, coordinate complexity, and seek personal meaning in our work.
I look forward to seeing you all in Toronto next year!
Popular in the Community