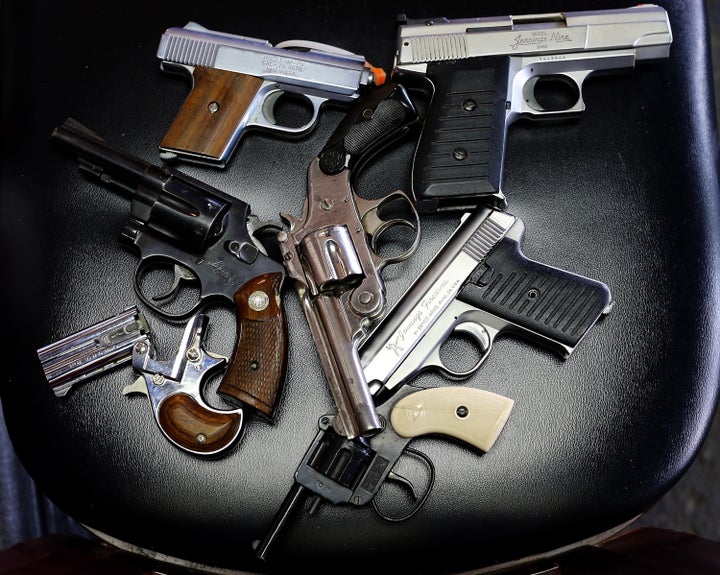 Homicide is far and away the leading cause of death for young black men, more than car accidents, suicide and diseases combined, according to an article co-authored by a Florida Atlantic University physician.
In Palm Beach County, homicides kill more than five times as many 18- to 24-year-old black men as car accidents, according to statistics compiled by Dr. Charles H. Hennekens, of FAU's School of Medicine, and other researchers.
"Death is inevitable, but premature death is not, including among young black men," said Hennekens. "This is a devastating epidemic."
The county's young black men are nearly six times more likely to die from homicide than young white men, the Centers for Disease Control and Prevention data shows. Accidents are the biggest killer for young white men and young women of all races, according to the data, which looks at 2006 to 2010.
About 88 out of every 100,000 young black men in the county were killed in homicides. That exceeds the national rate (77), and is more than double neighboring Broward County (35). Miami-Dade, however, was higher (124), while the New Orleans area had a whopping rate of 426 per 100,000.
"In our urban areas, they're fighting for survival," said Patrick Franklin, CEO and president of the Urban League of Palm Beach County. "They have low graduation rates, poor job opportunities and very low incomes. The end result is homicide fatalities."
Hennekens' article, "A New American Tragedy," which he co-wrote with two other scholars, appears in the April issue of the American Journal of Medicine.
Hennekens and Dr. Robert Levine, of Meharry Medical College in Nashville, don't attempt to explain the disparities.
"It's complex. There aren't any simple answers," Levine said.
The high homicide rate is "a health issue and a major cause for our politicians and policymakers to be concerned," Franklin said. "We need to have an initiative to combat that."
Hennekens said the next phase of his research will focus at some factors in South Florida that may be causing a large number of such homicides, many of them committed with firearms.
Many blame poverty for the high rates. Black men may be less likely to die in a car or motorcycle accident because they may not be able to afford those, they say.
Gordon Weekes, a Broward assistant public defender, said another factor may be distrust that some young black men have of law enforcement.
"If you don't believe the police can protect you when there's a problem, you take the law into your own hands and deal with it," he said.
Weekes said of the high numbers: "This is a pretty tough pill to swallow. It needs to be looked at, and there needs to be some real soul-searching in the community as to why this occurs."
Hennekens said that as a physician, he has an interest preventing deaths. But he said the debate becomes contentious since people have strong reactions to gun control proposals.
"Cigarettes are both lawful and popular, but public health support of laws controlling their exposure to the general population has contributed to the reduction of the premature mortality they cause," he said in the article. "To date, however, this has not been the case for firearms."
stravis@tribune.com, 561-243-6637 or Twitter smtravis ___
(c)2013 the Sun Sentinel (Fort Lauderdale, Fla.)
Distributed by MCT Information Services
Related
Popular in the Community