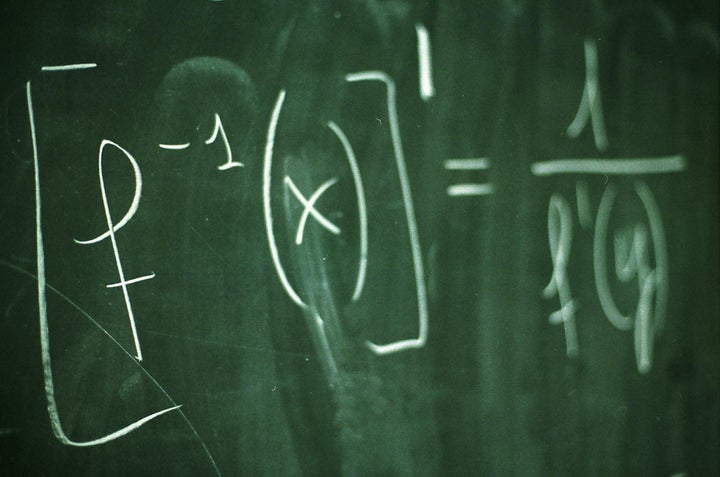 Award-winning scholar-educators from leading U.S. research universities convened in Tucson, AZ, from July 11th to 13th to address the challenge of improving undergraduate science education. The event was the annual conference of the Cottrell Scholars Collaborative -- an organization composed of recipients of the Cottrell Scholar Award. The Award, which honors early-career leaders in integrating science teaching and research at America's top research universities, is funded and administered by Research Corporation for Science Advancement, the oldest foundation in the nation devoted wholly to science.
The gathering is important, because it brings together scholar-educators from the physical sciences to share their experiences, challenges, and initiatives to reform undergraduate science teaching in the research university environment. This complements, and significantly enhances, initiatives in the life sciences as well as interdisciplinary endeavors across all sciences and mathematics. Joining the Cottrell Scholars this year were representatives of the National Science Foundation, the Association of American Universities, the American Chemical Society, the American Institute of Physics, the American Association of Physics Teachers, and the New York Academy of Sciences.
The meeting took place at a time when reforming undergraduate science education is increasingly a national priority. Earlier this year the President's Council of Advisors on Science and Technology (PCAST) issued a report, titled "Engage to Excel" on the need to produce one million additional college graduates over the next decade with degrees in science, technology, engineering, and mathematics (STEM).
These graduates are needed to fill a wide spectrum of science and technology jobs currently going unfilled in our nation -- a theme echoed time and again by industry leaders at the recent STEM Solutions Summit 2012, organized by U.S. News & World Report. Those leaders included: Wes Bush, Chairman and CEO of Northrup Grumman; Ellen Kullman, Chair and CEO of DuPont; Brad Smith, General Counsel of Microsoft; Eric Spiegel, President and CEO of Siemens, and Jeff Wadsworth, President and CEO of the Battelle Memorial Institute.
Surprisingly, the PCAST report found that fewer than 40 percent of students who enter college intending to major in a STEM field complete college with a STEM degree today.
The Cottrell Scholars Collaborative is chaired by Dr. Seth Cohen, Professor and Chair of the Department of Chemistry and Biochemistry at the University of California, San Diego. The Conference's Advisory Committee, which organized the meeting, was chaired by Dr. Rigoberto Hernandez, Professor of Chemistry and Biochemistry at Georgia Institute of Technology, and co-chaired by Dr. Mats Selen, Professor of Physics at the University of Illinois at Urbana-Champaign.
The conference brought together professors who were honored as early as 1994 with this year's new inductees, providing both a wealth of experience and new insights and combining them in a setting that can foster innovation and renewal. As one participant said, "Where else do we get to spend three days talking about nothing but teaching?"
Participating this year were 10 new awardees for 2012: Dr. Erin Carlson, Assistant Professor of Chemistry at Indiana University at Bloomington; Dr. William Dichtel, Assistant Professor of Chemistry and Chemical Biology at Cornell University; Dr. Kingshuk Ghosh, Assistant Professor of Physics and Astronomy at the University of Denver; Dr. Seth Herzon, Associate Professor of Chemistry at Yale University; Dr. Eric Hudson, Assistant Professor of Physics and Astronomy at the University of California, Los Angeles; Dr. Geoffrey Hutchison, Assistant Professor of Chemistry at the University of Pittsburgh; Dr. Daisuke Nagai, Assistant Professor of Physics and Astronomy at Yale University; Dr. Sarah Reisman, Assistant Professor of Chemistry at California Institute of Technology; Dr. Kyle Shen, Assistant Professor of Physics at Cornell University, and Dr. Sara Skrabalak, Assistant Professor of Chemistry at Indiana University.
Each of them presented proposals for improving undergraduate science education. Several of them focused on relating fields of science more closely to the world that students typically experience, proposing new courses such as "Nature as an Educational Tool," "Simulating the World Around You," and "From Penicillin to the Pill: Molecules That Matter." Others discussed incorporating interactive tools like Avogadro, a free, cross-platform "molecular builder" program. Still others focused on the importance of active learning, curriculum modernization, and increased research opportunities.
There was significant discussion of the challenge posed by massive open online courses (MOOCs), what they can provide and not provide, and the importance of working directly with research faculty. There was also considerable discussion of the barriers to innovation that exist in too many academic departments and the ways around them.
The greatest impact of the conference stemmed not from any one proposal or insight but from the shared sense of commitment and renewed determination. These leading scholar-educators want to reform undergraduate science education but need to be reinforced in that effort. They, and others who share their commitment to integrating teaching and research, may well be the most important ingredient to maintaining American preeminence in scientific and technological innovation in the 21st century.
James M. Gentile is president and CEO of Research Corporation for Science Advancement (www.rescorp.org), which celebrates its Centennial -- 100 years of science advancement -- this year.
Popular in the Community