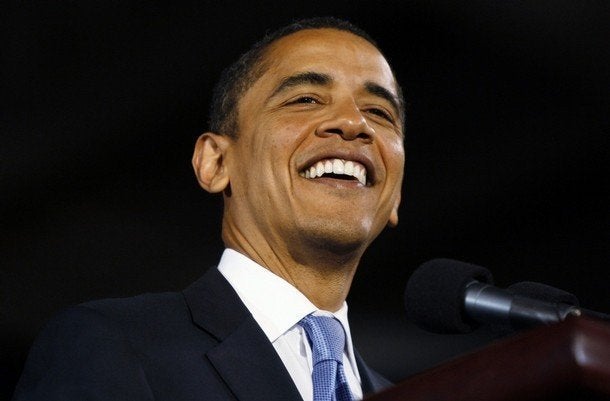 Nearly two weeks after the Presidential election ended, Americans are still talking about President-elect Barack Obama. Obama fever hit the nation over the past years, culminating in a Presidential win for the 47-year-old Obama. Some have wondered -- and many more will study -- what it is about President-elect Obama's campaign that enabled him to take America by storm.
Several of the major media outlets who covered the 2008 election are producing packages and materials about Obama's impact and significance. These materials are only sure to echo the top message that appears on a Google search of President-elect Obama's name: "Welcome to Obama for America."
This is one way that those who have spoken out about the media's affection for President-elect Obama are right. Both the media and President-elect Obama's strategists have worked -- hopefully independently -- to transform the man into a brand. It shouldn't really come as a surprise then that weeks after the election ended, the national conversation hasn't yet moved elsewhere. Many people have bought into the concept of the brand well beyond the value of their one vote.
I thought about these ideas last week while attending a seminar run by the Center of Communication. The subject dealt broadly with the topic of "The Evolution of Advertising," and featured some of today's modern-day Mad Men. They discussed at length how new technologies have forced them to begin thinking even more creatively about marketing a brand. They're forced to regularly adapt to the evolving times and trends in their industry.
As the panel spoke about successful campaigns they've done for brands like Pepsi, Nike and Ford, I couldn't help but make connections to what we saw President-elect Obama accomplish in the past few months. Some of the advertising rules mentioned were: Develop brands in different platforms to reach a broader audience; use technology whenever you can; market yourself internationally and avoid appearing short-sighted; create one-advertiser campaigns and events and plug the client as much as possible; and, whenever possible, do what the competition isn't doing.
The advertising executives urged students and young professionals to start moving away from the conventional and traditional strategies that once dominated the industry. People -- clients and consumers -- have grown tired of the same old messages, they suggested. Now we're living in an era of digital and interactive media that welcomes originality. The most successful campaigns that these executives could boast about stemmed back to their ingenuity and inventiveness in crafting them.
This is precisely what we witnessed the Obama campaign do so tirelessly for its client. President-elect Obama has achieved a level of popularity that does not translate to the way we've perceived other candidates, but rather to the way we see brand names like Ford, Visa and even Oprah. A driving force for every team assigned to a product is to market that product so that it becomes a lasting brand with a name and reputation attached to it. Even Paris Hilton understands this idea, who last week said in an interview, "I'm a businesswoman, I'm a brand, so everything I do is to escalate my brand and give it more exposure. If you want to be in this business, you have to be in the media."
Hilton's point here rings true. And it was true for President-elect Obama, who relied on media in two senses. While newspapers, magazines and radio hosts crafted the candidate as their version of the brand, President-elect Obama was turning his focus and attention to new media. His infomercial that ran on Wednesday, October 29, demonstrated a basic comprehension of the principles of advertising in this day and age. Put shortly, if you want the product to remain on people's minds, you must deliver it to them in unique and memorable ways.
Some of the talk over the past few weeks has been centered on how President-elect Obama has paved the way for the future of political campaigning. While strategists have long implemented elements of marketing to introduce and portray their candidates, new ideas and advertising trends will only continue over time to become more mainstream in politics. What's perhaps so remarkable is that the methods and ideas that could earn the next President his spot might not have even been thought of yet.
Related
Popular in the Community