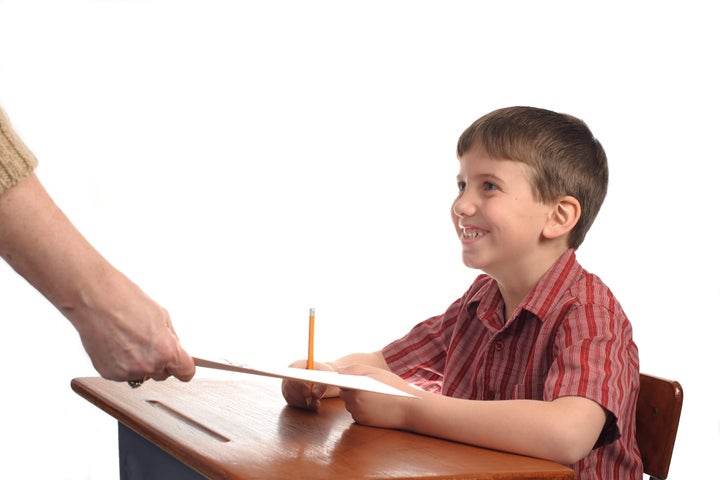 Despite the flurry of campaign attack ads claiming candidates are either job killers or job creators, one thing remains clear: If the United States is to hold a competitive edge in a rapidly changing global workforce, bolstering the nation's science, technology, engineering and math (STEM) workforce is essential. It's also essential that all students, no matter their gender, race or economic background, are provided the same access to quality STEM education and STEM jobs. And that access begins in America's classrooms.

President Obama recently announced a plan to create 100,000 new STEM teacher positions to prepare students for the 2.7 million new jobs expected in those sectors by 2018. The President said that preparing this workforce is "going to make more of a difference in determining how well we do as a country than just about anything else that we do."
That's why the National Education Association launched a $500,000 challenge grant that calls on leading business and technology companies to help us increase the number of certified science and math teachers. There's a severe shortage, especially in low-income communities, and that needs to change.
We know the things that work -- quality early childhood education, smaller class sizes, greater emphasis on reading, math, science, art and technology, up-to-date textbooks and computers and highly qualified teachers. The National Education Association has placed special emphasis, not just on identifying programs that work, but exploring ways to spread or replicate these programs, so that even greater numbers of our students benefit.

From NEA's Priority Schools Campaign that is working to help transform low-performing schools, to our work with the Breakfast in the Classroom program to help ensure that students start the school day nourished and ready to learn -- educators and their union are leading the way with innovations and programs that help to lead the change in our profession and in the lives of our students.

But we can't do it alone.
We're aggressively reaching out to leaders of business, technology, and philanthropy to urge them to partner with us and match this STEM grant. There's been a lot of talk about jobs going overseas and how the U.S. is losing its competitive edge -- now is the time to stop talking and take action.
NEA's half a million dollars will be an investment in programs that lead directly to student success, such as New Jersey's Center for Teaching and Learning (CTL). CTL has been extremely successful in cultivating existing, highly qualified teachers to fill science and math teacher shortages, especially in high-poverty areas where the need is greatest.
But there's still a long way to go.
The U.S. education system is not adequately preparing its students for STEM careers. For example, according to a recent report by Microsoft, only 2,100 high schools (public and private) offered the Advanced Placement test in computer science in 2011 -- down 25 percent over the past five years -- and in most states, computer science does not satisfy core graduation requirements.
The nation needs to connect students to jobs of the future by reengaging them in these important fields, and we must ensure that every student has an opportunity to go after these jobs, not just those from affluent communities. We need more highly qualified STEM teachers to help get them there -- and that takes funding.
In an era of severe education cuts, we're losing 25,000 math and science teachers each year. If these figures don't make it plain enough that we need to do something now to address this problem, let me add a few more sobering statistics:
Eighth-grade students from low-income families are less likely to have science teachers with regular or advanced teacher certificates, a degree in science and more than three years of experience in teaching science.
Only 39 percent of black and 42 percent of Hispanic fifth-grade students were taught math by a teacher with a master's or advanced degree in the subject.
While 7.5 percent of white students will take AP calculus, only 3.4 percent of black students and 3.7 percent of Hispanic students will do the same.
You don't have to be a math teacher to see that these numbers don't add up to success for all students. They point to a serious lack of capacity, equity and access. Bolstering STEM education combines the principles of social justice as well as economic competitiveness, and brings together different community interests to work towards a shared goal: student achievement.
As educators, we talk a lot about the importance of collaboration by all the adults in students' lives -- and stepping up to lead the change needed to improve teaching and learning.
Educators and their unions, parents, business and community leaders, and elected officials -- we all have important roles in helping to transform public education and to ensure that all our students have the foundation necessary to compete in the worldwide economy. We hope that our community partners in cities and towns around the country will join our efforts to lead the change in education.
Popular in the Community