These are both very exciting and challenging times in the field of psychiatry and mental health. It is progressively well-appreciated that diseases of brain and behavior are among the most pressing global public health issues. To provide some context for the challenge by scale, more than 1 in 3 people will experience a psychiatric disease in their lifetime and more than 60 million Americans are afflicted by mental illness each year. Essentially every one of us is impacted in some way, whether by suffering from an illness ourselves or grappling with its consequences in a friend or loved one.
Psychiatric diseases have a greater impact than most people commonly recognize. Mental illnesses are among the leading causes of disability worldwide, with major depression in particular the No. 1 cause among all industrialized nations. Suicide is among the leading causes of death among our youth in America and an epidemic among our military. Youth is a period of heightened risk and a most opportune time to intervene early to help ensure the best possible life trajectory and long-term outcome. This only underscores the importance of services for children and adolescents through college age.
Beyond these statistics, the human toll of suffering from psychiatric disease is immeasurable. The longstanding stigma surrounding mental illness contributes to the sense of fear and isolation that often accompanies a new diagnosis or psychiatric crisis, both for an individual and for their family. This is why public education is so important, to combat misconceptions, to enhance access, and to eradicate stigma.
While stigma remains a great challenge, so too is the dearth of available psychiatric programs regionally and nationally. Historically, in American healthcare, psychiatric services have been under-reimbursed and consequently the financial disincentives have prompted many institutions to limit psychiatric services. In contrast, Partners HealthCare has made tremendous investments in behavioral and mental health services for the past 15 years, driven by mission and the fundamental belief that there is no health without mental health. Concretely, we have continued to grow a full continuum of psychiatric services, subsidizing our psychiatric clinics and units to offset approximately $50 million per year in financial operating losses from these essential activities.
In new models of care at Partners, behavioral and mental health services are being integrated into primary care practices and are a focus of our population health management efforts. This involves enhanced availability of psychiatric clinical specialists, screening for psychiatric conditions, and more rapid access to needed psychiatric services.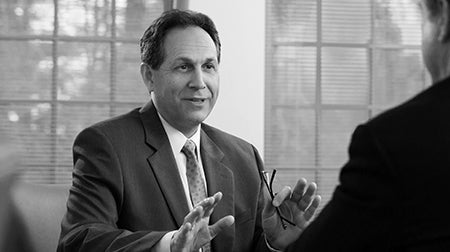 Additionally, Partners HealthCare is unique globally with regard to its leadership, quality, and level of commitment to specialized clinical services, scientific research and educational programs in psychiatry and mental health. With McLean, Massachusetts General and Brigham and Women's Hospitals all regarded as leading academic departments of psychiatry, together with Partners community hospitals and clinics, we operate over 340 inpatient and over 200 residential beds as well as provide well over 400,000 emergency room, outpatient, and partial hospital visits per year. Collectively we represent perhaps the largest psychiatric research enterprise in the world, totaling well over $120 million annually devoted to discovery and translational science aimed at improved care, and to hopefully someday achieve prevention and cures.
We are proud of the work we are doing to provide top quality psychiatric care, research, and education to the communities we serve throughout Massachusetts. Mental health is vital to overall health and we are dedicated to leading the field and sparking important dialogue about psychiatric illness. We hope that you will engage in this essential conversation about the priority of mental health issues and services to help guide equitable and sound policy. Ironically, though parity legislation has already been passed into law, stark disparities still endure in practice, disadvantaging the mentally ill whom we seek to serve.
Together we can make a profound difference in the lives of so many, in the health of our nation and our Commonwealth. We hope that this blog and our other communications provide useful information, and serve as a catalyst for positive impact.
Calling all HuffPost superfans!
Sign up for membership to become a founding member and help shape HuffPost's next chapter
This post was published on the now-closed HuffPost Contributor platform. Contributors control their own work and posted freely to our site. If you need to flag this entry as abusive,
send us an email
.