Real estate and Construction industry is a highly unregulated sector in India. With the new RERA – Real Estate (Regulation and Development) act, the real estate companies and the consumers are still not adequately educated about this reform and this has caused some frenzy in the markets. Also, the Indian economy is going through some of the major reforms like unifying of complicated tax codes under the new GST act. Demonetization (certain note denominations were overnight declared to be illegal and millions of dollars of cash with private citizens and organizations were deemed useless, unless they go to the bank, declare the source of the cash and get it exchanged with the new notes). The inflationary rates of basic commodities have choked the middle classes' purchasing ability. And the millennials are not ready to become home owners, yet. This has brought the businesses to standstill where the supply has increased than the market demand but the prices haven't gone down. Some fearing it may be leading to a bubble. Others are waiting for some possible market corrections that might bring some relief. In this scenario only the companies that evolve, will survive and thrive. One of the briefs that Ycenter received before kicking off our Corporate Leadership and Innovation training program, was how can our employees be ready for this massive change. And the answer was – "Leading with Vision".
John Maketa is one of the co-authors along with Bonnie Hagemann and Simon Vetter of the book Leading with Vision. John and I met earlier this year in Philadelphia, when I told him about the huge transformation India is going through right now, both, politically and economically. John was immediately convinced about the need for corporate transformation in India and also preparing the workforce integration for millennials, who have a compulsive need for innovating. This is when Ycenter decided to join hands with John Maketa and turn this book into a hands-on training program for corporate organizations in India. Ycenter specializes in Experiential Education globally, where we use the power of Design thinking Methodologies, Creative Problem Solving and Entrepreneurial approach.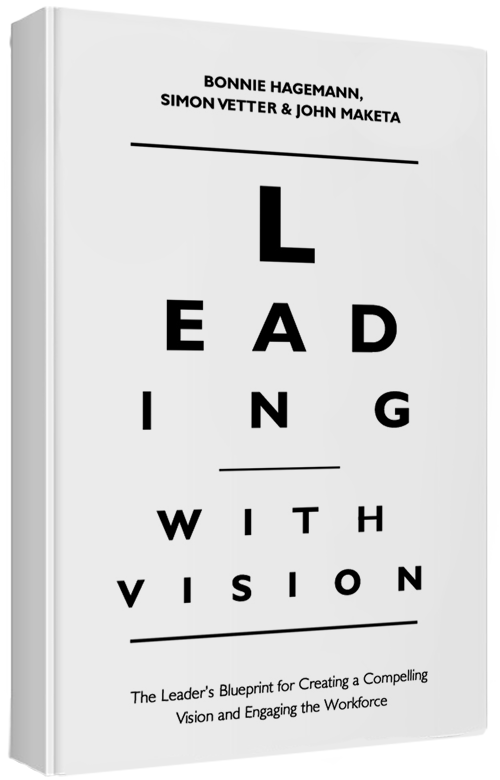 The book is very inspiring and full of insight for corporation and leaders about the necessity to build a compelling vision and engage people around it. The biggest transformational shift happening today is the new way of thinking on how to lead the workforce: What it means to lead, inspire and engage people with a vision and purpose.
"You never change things by fighting the existing reality. To change something, build a new model that makes the existing model obsolete." - Buckminster Fuller
For our training program, we selected Senior Executives, one level below the Departmental Head to participate in the program. They were selected on the basis of how long they have been working in the company (seniority in terms of service and not age) and also the importance of their departments for vital functioning of overall company, adding directly to their bottom line. The HR team and company's chairman were directly involved in selecting the participants.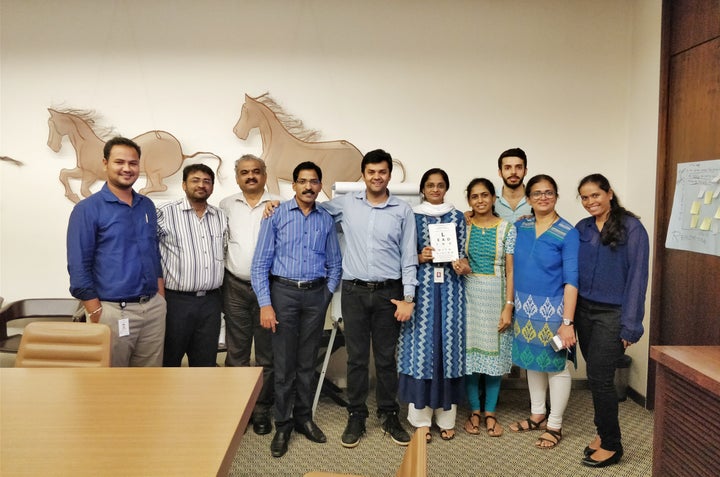 Importance of empathy building in the company. Often organizations with too many departments, despite a basic communication protocol in place, do not get a chance to know, learn and understand about each other. This exercise opened up. We used elements of Stanford's d.school Wallet design activity followed by presentations and discussions amongst participants about what new they learnt about other department? One of the key learnings was very well summarized by a participant. I always felt the other department's delay is a big problem that affects the quality of my work, but now I realize my department may also be a part of someone else's problem.
Creative thinking to break silos and rigid mindset
was used for participants to break from traditional pattern of thinking using methodologies such as analogous thinking and divergent thinking. Participants in this activity were asked to list alternative uses of existing everyday objects. This was down to help them break from the silos of their rigid structure and language of communication they use during solution finding meetings. The participants confessed that it helped them break stress and earn more creative confidence in themselves. We also listed a range of words that hamper creativity in an organization such as – "This won't work here", "This has been tried before", "It doesn't seem practical", "Let's sleep over this and come back later", "Our management will never allow this", "We are a different kind of organization" and so on.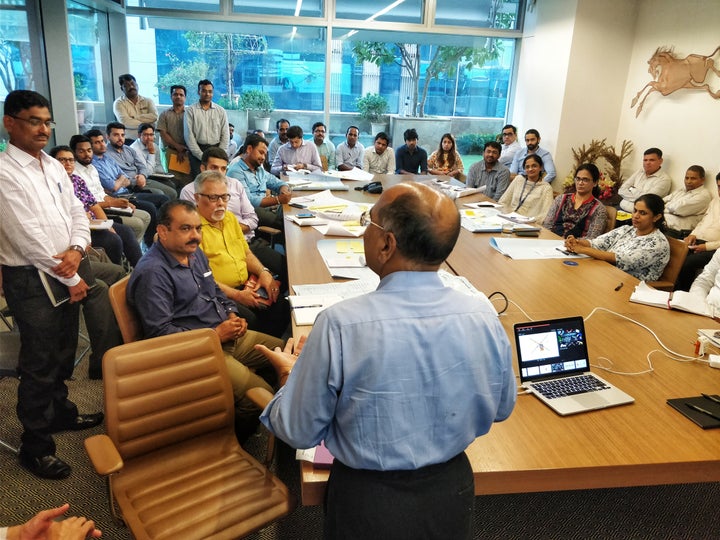 One of the biggest outcome that came out of this program was – "Ownership". For the first time the employees felt empowered to take ownership and they actually came to the trainer to see how they can continue practicing things they learnt after the training program. This was a very good lesson in understanding that many employees feel that most corporate training programs end the day the trainer finishes last sessions. However, working with top management of the company and the HR, we ensured that the participants can now execute some of the new ideas that they come up with aligned with the Vision of the company.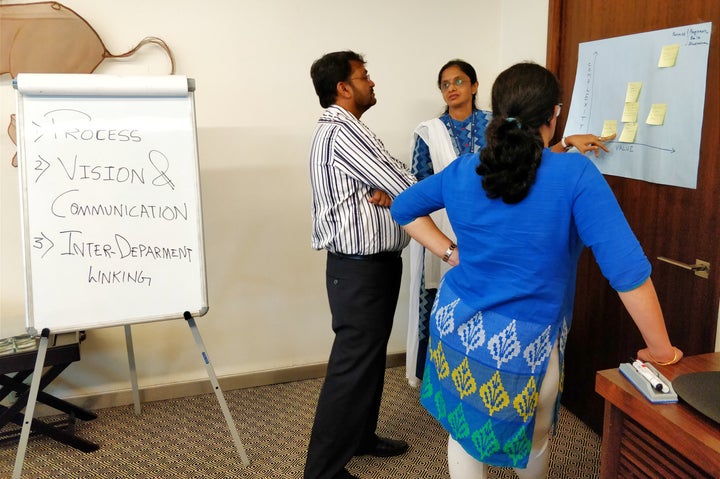 "The Wadhwa group" is poised to become an industry leader in real estate project development, both, commercial and residential segments. In the words of their Managing Director Mr.Navin Makhija – he said we don't just want to be number 1 developer. We want to be number 1 preferred developer in Mumbai. This training program has now laid the foundation with some of the top leaders within their organization to promote new ideas, mobilize younger employees and thrive in this challenging and dynamic environment.
Related
Popular in the Community