In May 2009, the California attorney general's office ordered a national retailer with nearly three dozen stores throughout the state to stop selling jewelry with illegal levels of lead.
Five months later, the state followed up with another warning directed at Rainbow Apparel after finding more lead-tainted jewelry.
Three months after that came another warning.
Each time, the state tested products from Rainbow Apparel outlets in the Bay Area and found jewelry that exceeded the limits for lead - including one silver star-shaped pendant labeled "kids" and "lead free" that was more than 2,600 times above the legal threshold.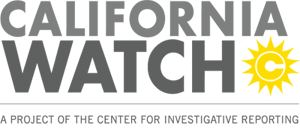 Each time, the New York-based retailer pledged to immediately remove the tainted jewelry.
Each time, the state considered the matter closed.
After the state issued its fourth warning in the span of 13 months in June, California Watch obtained 30 pieces of jewelry from Rainbow Apparel stores in Richmond, Oakland and Emeryville and sent them to a laboratory for testing.
Among the six pieces that registered above the legal limit was a pendant that had been part of the June warning letter. It had mistakenly been left on the shelves, a Rainbow attorney said.
As Americans consume more and more products from China and other countries with weaker consumer safety regulations, the case of Rainbow Apparel shows the persistence of lead contamination and, in turn, the potential dangers for unsuspecting consumers.
Although much of the regulatory spotlight has shifted to cadmium, another dangerous metal, lead continues to present challenges for regulators, shoppers and parents. Just as tainted items are removed, a new wave of dangerous necklaces, pendants and bracelets takes their place.
"That's unacceptable," said Sen. Fran Pavley, D-Santa Monica, who wrote California's lead-in-jewelry law in 2006. Retailers, she said, should do more to ensure their products are safe, including voluntary testing. Rainbow doesn't typically test jewelry before stocking its shelves.
A California Watch investigation found other holes in the safety net that is supposed to protect consumers. Consider:
•Violations rarely result in financial penalties - even when offenders are repeatedly found to sell dangerous products. Despite its recurring problems, Rainbow has not been fined by the state.
•Vendors further down the supply chain aren't always notified about problems with their products. Rainbow officials say the company immediately notifies its vendors when violations arise. But those vendors may not tell their own suppliers, allowing dangerous items to remain in circulation.
•Customers who buy tainted jewelry are left in the dark. Rainbow has not informed its customers that it sold jewelry with high levels of lead, and California law does not require the company to do so.
Rainbow Apparel operates more than 1,100 stores in the United States, Puerto Rico and the Virgin Islands, including 35 in California under the names Rainbow and 5-7-9. The chain has a dozen locations in Los Angeles County.
As California Watch was preparing to publish this story, the state last month issued the retailer a fifth violation notice after finding three more lead-tainted pieces of jewelry at Bay Area stores.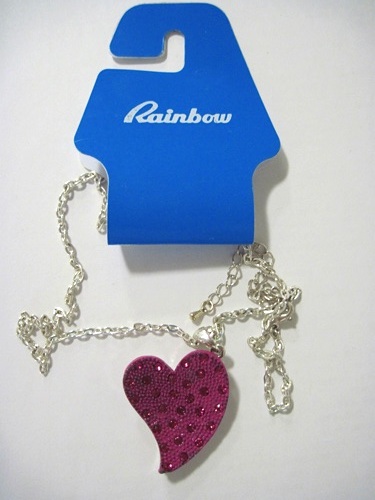 Long-term lead exposure can damage the nervous system in both children and adults. At high levels, the metal can severely damage the brain and kidneys and cause reproductive problems and even death. Just touching jewelry that has lead on its surface is unlikely to be a health concern. But when swallowed or chewed on, lead can quickly spread through the bloodstream.
Although the chain would not say precisely how much tainted jewelry was sold, the company's attorney, Jeffrey Margulies, said in a letter to the state that the distribution was limited to a "handful" of each item. He described high levels of lead in the retailer's jewelry as "an isolated problem."
Still, Margulies added: "They're thinking about not selling jewelry - they actually are."
California has one of the strictest laws governing lead in jewelry. Whereas federal law regulates only jewelry for children, who are more vulnerable to lead, California's limits extend to jewelry sold to adults.
The state attorney general's office, which is the primary enforcer of California's lead regulations, has relied on the Oakland-based Center for Environmental Health to perform weekly lead screenings.
When the nonprofit center finds high levels of lead, it sends jewelry to an independent laboratory. If the results are confirmed, the state issues violation notices. The notices carry no fines, as long as the company agrees within 15 days to remove the items. However, there is no deadline for stores to take the products off the shelves. They must do so "as soon as practicable," and the state rarely makes sure that it happens.
"Most companies, we send a notice and things do get better," said Deputy Attorney General Harrison Pollak. "With Rainbow, it's been a little more difficult."
The state has measures in place to penalize repeat offenders, but only if they rack up enough violations involving the same suppliers within a short time. Under the regulations, even if a store had problems every week, but with different vendors, it would not be considered a repeat offender.
No company - not even Rainbow, whose 25 violations make it by far the state's worst offender - has amassed enough violations to warrant a fine.
After the state issued its most extensive warning in June, citing 16 items with high lead levels, Rainbow assured regulators that it had removed the jewelry.
But one of the items cited in the state's violation notice, a pink heart-shaped pendant, was found by inspectors at a Rainbow store in Kentucky - a day after the company's attorney said the jewelry was no longer available.
A day later, California Watch reporters bought the same pendant in Richmond. A lab test revealed the metal backing was 23 percent lead.
"It shouldn't have been on the shelf," Margulies said.

Margulies said Rainbow has since voluntarily removed from across the country the six jewelry products that California Watch found contained unlawful levels of lead.
Related
Popular in the Community